Social networks are hugely popular and although we've definitely seen a decrease in the number of "facebook clone" websites popping up like we did a few years ago, they are still heavily used for customer engagement and communities.

SocialEngine puts the power of social networking in your hands making it possible to create your own unique community that you control. Version 4.2.4 adds some more functionality to the already feature rich and modular platform.
Two new themes: Kandy (4 color variations) and Grid (8 color variations). see images below
URLs in the RSS widget are now clickable.
Email All Members feature has been improved. Added paragraph functionality, and plain text emails are no longer sent as HTML emails.
Upgrades no longer remove banned IP addresses.
Improved Log Browser navigation.
Improved language phrases and descriptions.
How about a quick visual of those two new themes? Here you go…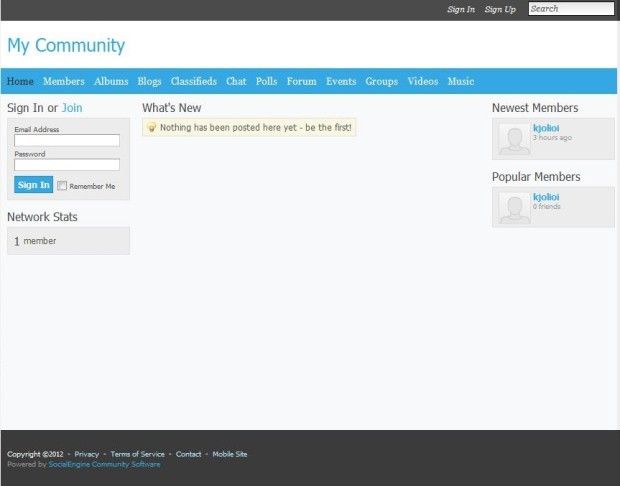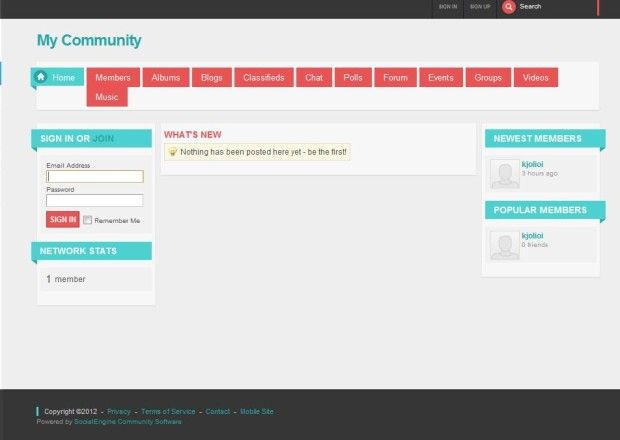 To learn more about this product, read our SocialEngine Review or for a complete changelog and more information on SocialEngine visit their website socialengine.net