SocialEngine have released version 4.8.3 of the non-hosted flavour of their social networking CMS, SocialEngine PHP .
Coming out of the box completely unbranded, SocialEngine PHP can be customized endlessly. Also, thanks to the large SocialEngine Community, a hug range of addons and themes are available to apply to your SocialEngine website.
With SocialEngine PHP 4.8.3, HTML5 video compatibility has been introduced, alongside a number of bug fixes.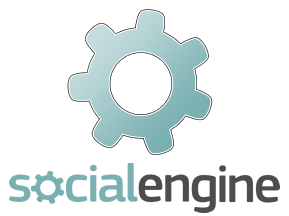 Here's an overview of what's new:
Features:
Added ability to upload and encode HTML5-compatible videos
Added HTML5 video player on mobile
Bug Fixes:
Site-wide statistics now work in Chrome
Corrected an issue where auto-suggest would only suggest friends
Corrected an issue where mobile sign-ups didn't require a photo in spite of it being required
Login history is now sorted by timestamp by default
Other:
Removed deprecated/unused functions (If you have a lot of 3rd party addons, contact them to ensure everything still works)
Corrected some typos in the Engine library
Uploading HTML5 Videos on SocialEngine
HTML5 video support is obviously the big news here, and I'm sure many SocialEngine users will be excited at the prospect. However, there are some steps you'll need to take before you're up and running.
To be able to upload HTML5 video, your SocialEngine FFMPEG must be compiled with h264 encoder support. Also, HTML5 Support must be enabled in your SocialEngine PHP video settings.
If that sounds a little too technical for you, SocialEngine have put together a walkthrough video:
You can download SocialEngine PHP 4.8.3 from the SocialEngine Client Area .
Also, be sure to explore more of SocialEngine via our CMS Directory.