Looking for our SocialEngine Cloud Review?
In my view, there's a notable lack of capable social network builders out there. They exist, sure, but if you compare it with the eCommerce industry, there's a serious shortage of vendors.
SocialEngine though is one platform that has been around for a number of years (since 2006, actually). It was also voted in as the Best Social Network Software of 2015 here on CMS Critic.
It comes in two flavours; SocialEngine Cloud and Social Engine PHP.
As for SocialEngine Cloud, it's a SaaS (Software as a Service) solution that lets you launch a community from SocialEngine's servers. You can read our SocialEngine Cloud Review for more information.
SocialEngine PHP on the other hand is a downloadable and self-hosted version of the platform which I'll be focusing on throughout this review. Let's get started!
Getting Started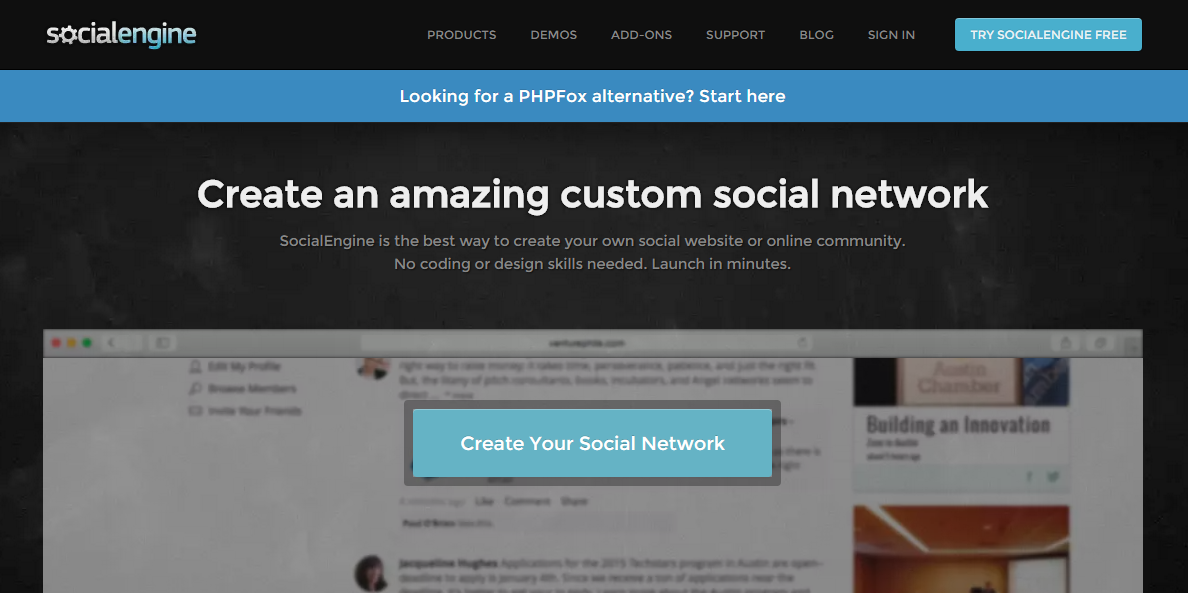 You can download a free trial of SocialEngine which lasts for 30 days, or you can try it out via their online demo.
In either case, what you'll find is a functional admin panel that lacks decoration.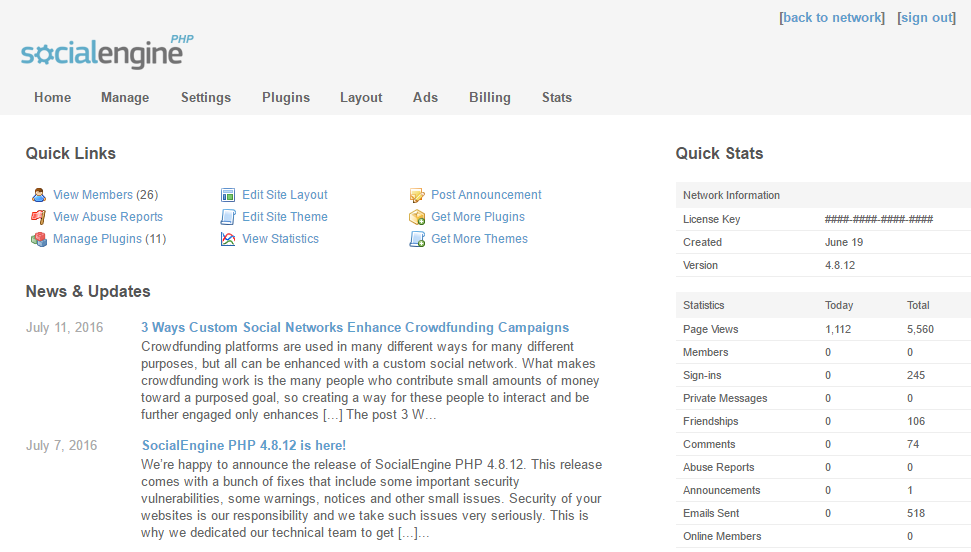 It serves up recent SocialEngine news, site stats, and some quick links to help you find vital areas of the dashboard. It does it's job, but it's not as beautiful as the SocialEngine Cloud dashboard – which I find odd.
The rest of the dashboard is equally bare in terms of design, but it is quick and easy to navigate.
Core Features
SocialEngine really is feature-rich – there's no denying that. Here's an overview:
Mobile Web App
Chat and IM
Private messaging
Social feeds
Photo galleries
Groups and sub-groups
Events
Forums
Blogs
Polls
You can also use drag-and-drop software to visually arrange content, customize widgets, create whole new pages, and position banner advertisements.
This is all after you piece together your social network using themes, addons, and social frameworks. Here's a breakdown of those features, and more.
Plugins & Themes
SocialEngine boasts a plethora of addons in the form of plugins at themes, many of which are third-party contributions.
The quality of the addons vary, and although themes have started to look a lot more modern, I wouldn't put them on par with the average WordPress theme – if I were to use them as a benchmark.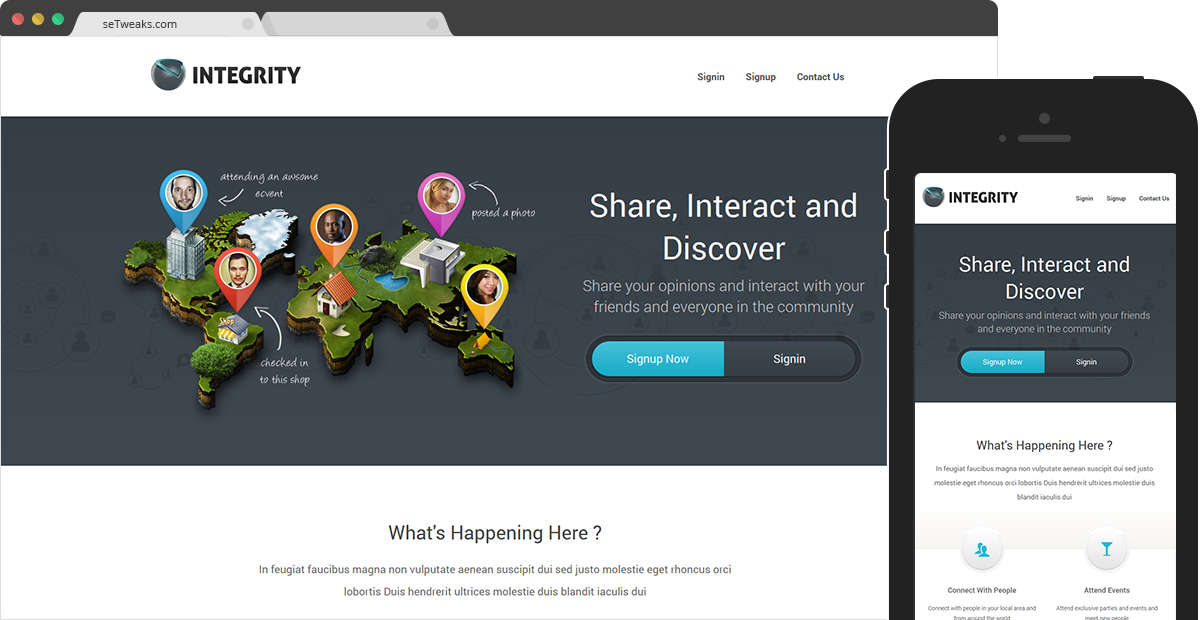 All SocialEngine addons can be found via the SocialEngine marketplace.
Full Content Ownership
Your community's content is yours to own. Unlike most hosted services, SocialEngine PHP never prevents you from moving your community or serving your own advertisements.
SocialEngine PHP gives you a simple, unbranded network that you can customize in any way. You'll have the freedom to maintain fine-grained control over all aspects of your site and content.
Site Stats
SocialEngine offers a relatively stellar site stats solution, and I'm a fan of native analytics systems within content management systems, even if they aren't that detailed.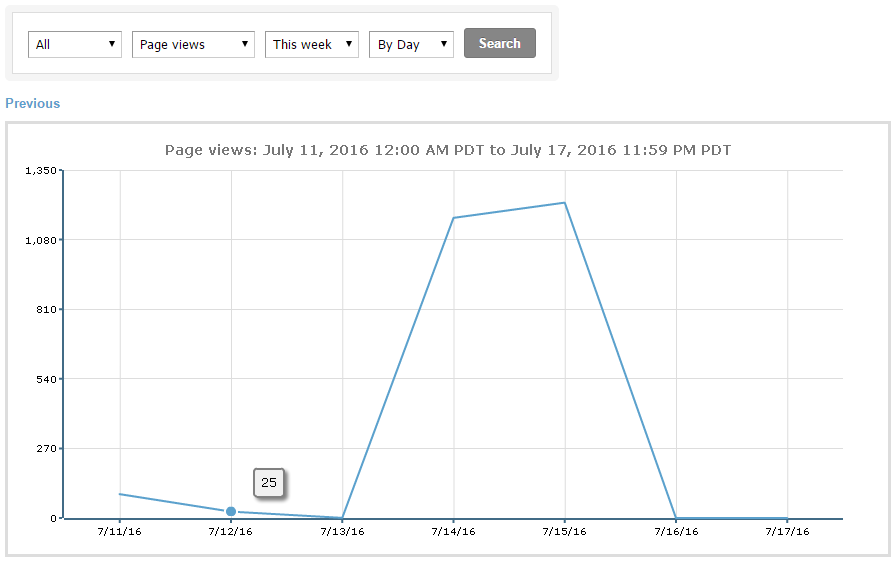 SocialEngine's analytics system is fairly well detailed, though. They offer site-wide stats, referral stats, as well as stats within your community. That includes metrics on things like:
Private messages
Friendships
Comments
Abuse reports
Sign ins
Multiple Social Frameworks
SocialEngine lets you choose from two-way friendships (like Facebook), one-way followers (like Twitter), verified/unverified friendships, and more.
This lets you build a community around common frameworks that your members will be familiar with.
You can also add sub-networks to segment members by factors such as age, workplace, location, gender, or anything else you deem necessary.
Moderators & Membership Levels
Create multiple levels of membership in your community to give some members access to special content or extra privileges. You can also assign moderators to help you maintain your community and remove unwanted content for you.
White Labelling
Thanks to SocialEngine have been generous by not including their branding on licensed versions of their product. That means you can go ahead and white label it – so it looks like the software is your own invention.
This goes a long way in convincing potential community members of your website's autehticity and prestige.
Pricing
Unlike SocialEngine Cloud – which requires you to pay a monthly fee – SocialEngine PHP is available at for a one-time fee.
There are three deals currently on offer, as seen in the image below.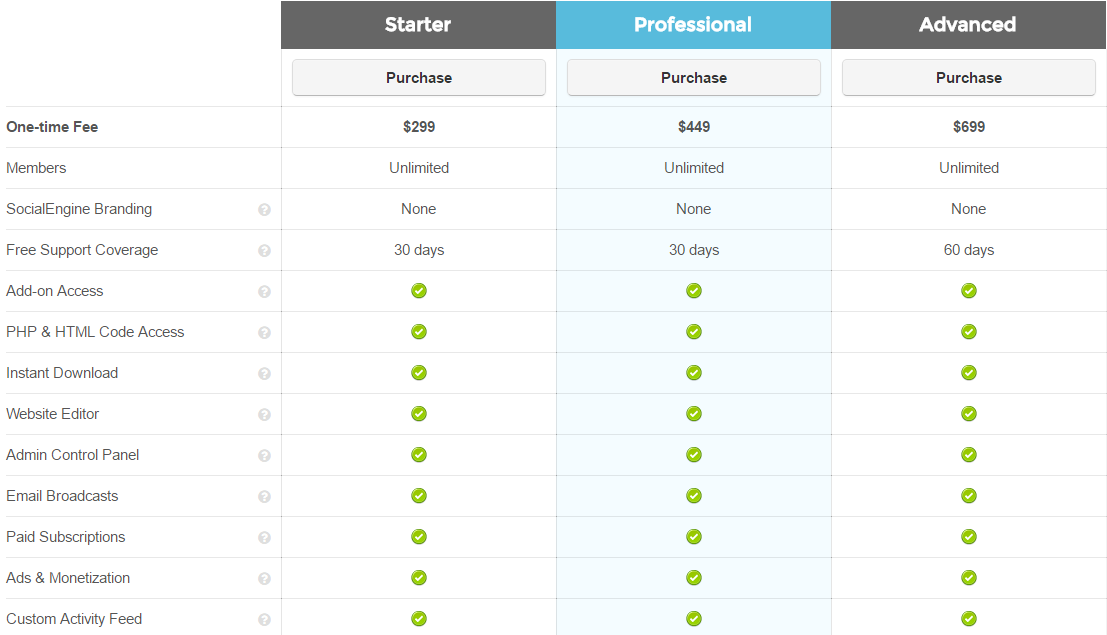 Starting from $299, you can't say that SocialEngine is pricing anybody out, but it's not exactly cheap either. You could say it's pretty well priced, actually.
However, it must be said that, despite being well priced, the $299 version doesn't give you access to SocialEngine's best features.
As for the higher plans, they afford you extras like mobile apps, instant messaging for members, forums, blogs, polls, marketplaces, and so forth. Those deals come in at $499 and $699. Which is kind of pricey.
Getting Help
With every purchase of SocialEngine PHP, you get 30 days worth of ticket-based support. Which isn't a lot.
Further help can be found via the global SocialEngine community, as well as through detailed documentation. But to be quite honest, for a product that costs at least $299, I expect ongoing support from the SocialEngine team that lasts longer than 30 days.
You can get extended ticket-support access, but that comes at an extra cost.
Verdict
SocialEngine PHP is indeed a platform with plenty of history, and a strong community. It ships with a wide range of features, and it has the potential to power a seriously epic social networking website.
But I must say, it is still a platform that's rough around the edges.
Regardless, if you're in the market for a social network builder, SocialEngine PHP is certainly worth a try.
Pros
Awesome amount of features out of the box
Different social frameworks to choose from
A solid community to help you grow and provide you with addons
No SocialEngine branding
An industry veteran
Cons
Templates and plugins lack quality for the most part
Support options are very limited unless you pay extra
The $299 deal gets you a very bare-bones version of SocialEngine PHP, while more feature-rich plans are far from cheap.
Final Remarks
SocialEngine is a solid social networking solution, with an excellent range of features. Themes, plugins, and the admin panel aren't of the highest quality though, and you will have to pay a high price to make use all of features,
Click here to sign up for a free trial with SocialEngine.