The 2015 CMS Awards have well and truly arrived, and the nominations stage is underway.
Initially launched by Mike Johnston in 2012, The CMS Awards were introduced to give the CMS Critic community a chance to vote for their favorite products and to give CMS vendors an opportunity to shine.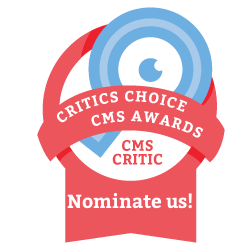 The awards are comprised of the People's Choice Awards, which give the public power over which CMS wins each category, and the Critic's Choice Awards, where a select few judges are appointed to select the winners.
The Importance of the CMS Awards
Last year, I touched on what the CMS Awards mean to the public, as well as to vendors like PrestaShop, Hippo CMS, and others.
The CMS Awards mean more available research for businesses to apply their needs directly to a CMS- better research=better experiences

— Ceeonsoft, Inc. (@Ceeonsoft) October 15, 2014
"The CMS Awards represent an opportunity for each ecommerce solution to get the recognition they deserve. It's extremely gratifying to watch our community come together and show their support.

For us, winning the CMS Awards isn't just about PrestaShop. It's about recognizing the 700,000 dedicated community members that contribute to the software every day.

Our supporters are members of our open source community. Together, we have built PrestaShop into what it is today. Therefore, winning would be rewarding in itself, it reaffirms the success of our collaboration."

– Natalie Beigel, PrestaShop's Program Marketing Manager
The CMS awards are a great opportunity to show that there are other platforms besides the most obvious choices ?

— Ben Barden (@benbarden) October 15, 2014
Now, with a revamped category system, 2015 is the year where more platforms should see the benefits of the Awards, if they choose to take part. Those beenfits could include getting nominated, and perhaps even taking home a trophy (which can now be personally presented at any Award Winner's Head Office).
The first step to winning though, is getting nominated in the first place.
How to get Your CMS Nominated (In 3 Steps)
You don't need a big budget or a big history to get nominated. Here's how to get people to nominate your product.
1. Identify The Most Relevant Categories
Before you set out your campaign to get nominated, it's a good idea to identify which category (or categories) your platform best fits into.
There are a wide range of categories to accommodate all CMS types. Plus, extra categories like "Most Innovative CMS" and "Most Promising CMS" make the CMS Awards that much more inclusive and flexible.
A full list of Award Categories can be found here.
2. Reach Out To your Audience
Now that you know what categories to aim for, you can begin asking your audience to nominate you.
Make use of your email newsletter, your blog and your social media handles to urge your fans and software users to nominate you in your chosen category. It's also a good idea to provide incentives, if possible.
3. Get Active With the #CMSAwards Hashtag
This year, we're making use of the #CMSAwards hashtag to help spread the word.
The CMS Critic Twitter account will be using the hashtag, and will be retweeting and favoriting tweets using it, too. So, be sure to include #CMSAwards in your tweets to get your brand's name heard.
For more information on the CMS Awards, including images to help promote your campaign, visit the dedicated website.