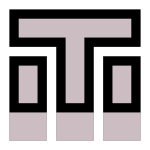 Tiki has released the first public build of the next-generation release of TikiWiki CMS/Groupware. Labeled as Tiki 5.0 Alpha, this latest release includes updates, fixes, and a host of brand new features including:
Tiki workspaces
Shopping cart and payments
WebDAV connectivity
New themes and skins
Tiki Community members, testers, and early adopters can download the 5.0 Alpha release from SourceForge: http://sourceforge.net/projects/tikiwiki/files/. Please note that this Alpha release is for testing only and should not be used for production sites. Daily builds are also available from http://dev.tikiwiki.org/Daily+Build.
Much of the final work for these new features was completed during the recent TikiFest in Montréal, Canada. TikiFests are a tradition of the TikiWiki community in which Tiki contributors who usually collaborate online, get an opportunity to meet in person. Future TikiFests are scheduled in Canada, Poland, Brazil, Germany, and the United States. Over 35 TikiFests have been held.
The Tiki Software Community Association
The Tiki Community is proud to announce the formation of the Tiki Software Community Association. This incorporated non-profit entity was formed by members of the Tiki Admin Group (TAG) with the goal of supporting the ongoing work and development of TikiWiki. The association will serve as the primary point of contact for the community, handle infrastructure and community tasks, and provide stewardship of community trademarks.
The association is also charged with maintaining the Tiki Community's unique social contract (http://tikiwiki.org/Social+Contract) which features a development model that uses the "wiki way" and open participation. For details, see http://tikiwiki.org/Tiki+Software+Community+Association for more information.
About Tiki
TikiWiki CMS/Groupware is a full-featured, web-based, multilingual (35+ languages), tightly integrated, all-in-one Wiki+CMS+Groupware, Free Source Software (GNU/LGPL), using PHP, MySQL, Zend Framework, jQuery and Smarty. Actively developed by a very large international community, Tiki can be used to create all kinds of Web applications, sites, portals, knowledge bases, intranets, and extranets. For more information, visit http://tikiwiki.org.