Photography websites are all about the pictures. If you are creating a website for your photography business, you need a CMS or Website Builder that lets you make huge galleries and amp up your graphics potential. Your CMS should make it incredibly easy to upload photos and prominently display them. We've done a roundup of the best photography website builders and listed them for you. If you're a hobby photographer or know a photographer who is wanting to break into the business, a killer website is the way to start so read on.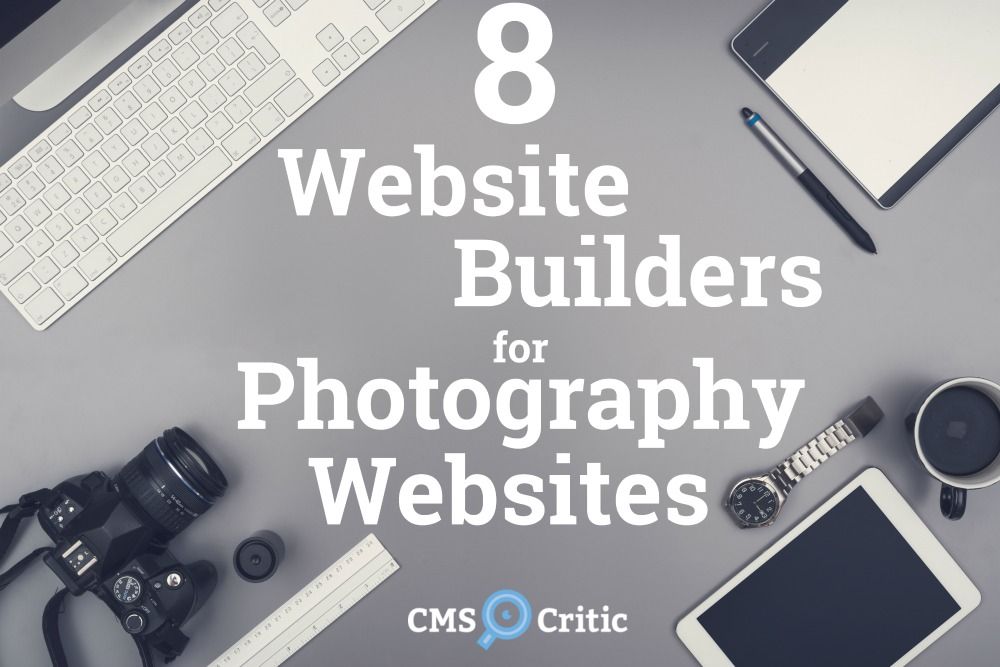 Website Builders for Photography Websites
Every photographer needs a portfolio. Format is focused on delivering high-quality photography portfolios. These are portfolios that go way beyond the average, allowing for endless customization and more options than you could possibly exhaust in a lifetime of photography. Many of the themes are dynamic, and all of them feature vivid photo prominence. The editor side of Format is a blissfully easy drag-and-drop experience. For its pro-level service, the prices aren't too bad, either ($6.99 – 24.99/mo).
Note: You can get 10% off your annual subscription by using the code CMSCRITIC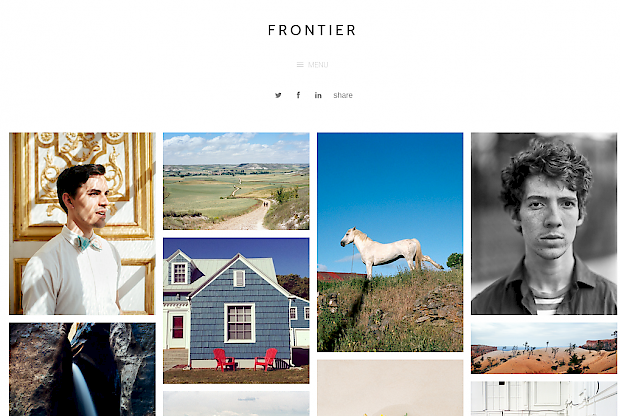 Our top choice for photographers is Pixpa –  an online platform that lets you easily create and manage your professional portfolio website, client galleries, e-commerce store and blog – all in one place. Pixpa's all-in-one platform requires no coding knowledge and saves time and money for photographers by enabling them to manage their complete online presence through one platform.
Whether it's a portfolio website, an e-commerce store or a blog, it's easy to build a professional website on Pixpa using its beautiful, customizable themes that help you get off to a fast start. Pixpa includes all the features you need to showcase, share and sell online with ease and style. You can get started for free and then choose from their affordable pricing plans that start at just $5/month.
Your complete portfolio and online client proofing website is ready as soon as you open an account. There is no coding necessary to create a beautiful website with plenty of design options and customizations in just a few clicks. Impress your friends and clients with your gorgeous, professional website. The homepage is the first page your viewers see, so make it unforgettable with professionally designed layouts. Include a navigation menu, welcome message, your logo, photo thumbnails or music to make your website personal. Everything is customizable, so you can create a website just as unique as your photography.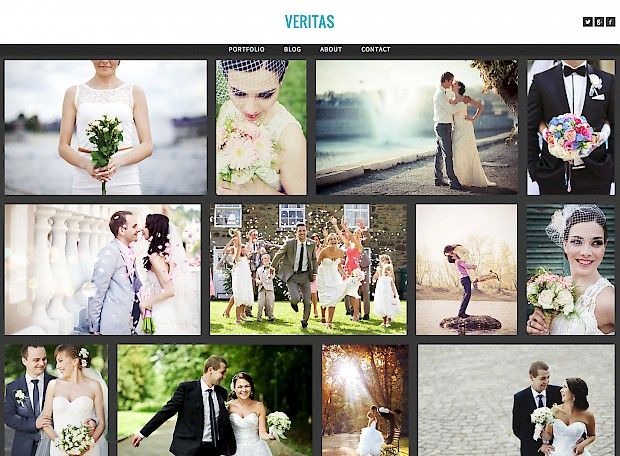 Weebly is a great option if you are looking for a way to showcase your work. Check out our if you want to learn more about it. Not only does it let you design beautiful sites with no code required, it's easy to use and elegant. We think it's a great option and highly recommend you check it out. Here is an example of a beautiful photography website built on Weebly: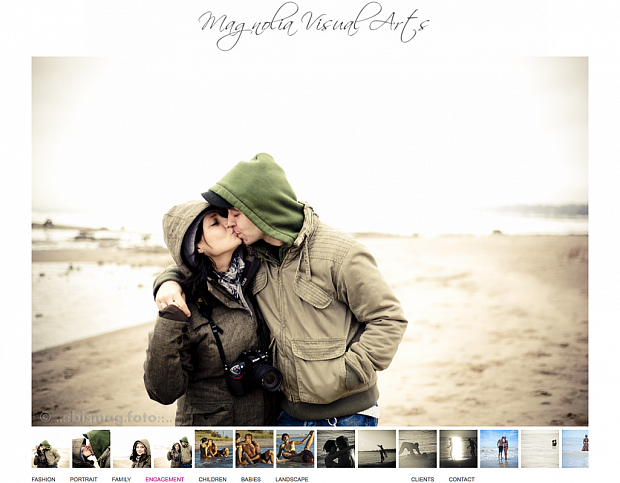 WordPress, the world's most widely-used CMS, is also a top choice for photographers. It's easy to build an impressive photography site that requires just a bit of web savvy. Right out of the box, it's easy to add galleries into a WordPress site, but it works best when paired with plugins and the right template. As far as photo plugins go, you might have a hard time paring down the list of thousands to one that works for you.
If you choose to go with WordPress or something similar and need a great web host, I recommend GoDaddy whom I've personally used for projects such as this. They offer great support at an affordable price. Click here to sign up
We suggest that you check out the following plugins and/or themes:
Another photo-specific CMS is PhotoShelter, a wildly popular website creator. It has a cult following of photographers, with good reason. There are ten templates with layout options for each template. Each template delivers a stunning photo-centric appearance. Some of the icing on the PhotoShelter cake is unique features like automatic fulfillment from printers (only two printers available) and their powerful ecommerce tools. If you're looking for a site with strong conversion funnel for photo sales, PhotoShelter is the way to go. (Ducati not included.)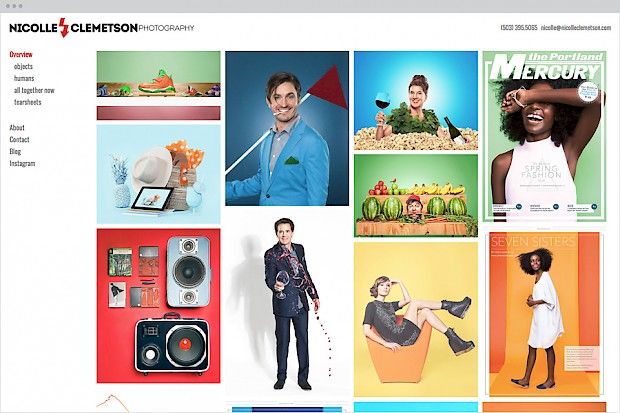 Koken is cool. Part of what makes a photo-CMS helpful is online image management. There's no shortage of online storage platforms, but a storage site + CMS designed for photographers is especially handy. Koken's desktop-like interface makes it easy to upload and manage both images and videos. The CMS also allows you to add content from Flickr, Instagram, Vimeo, SoundCloud, and Twitter. Koken also has a publish services plugin for Lightroom. Koken works best for the serious photographer who isn't afraid of technology. You can even customize your own CSS. As it is by itself, Koken is a strong contender for gaining the loyal clientele of the most demanding photographers, designers, and other creatives.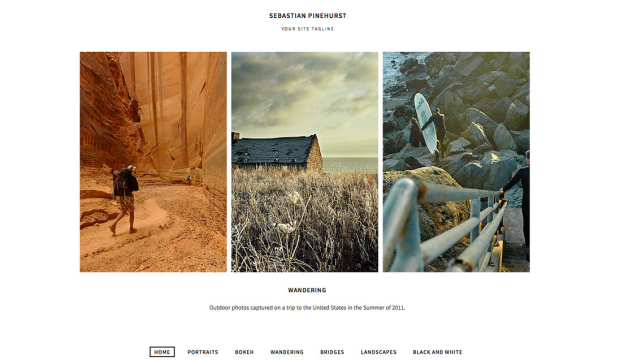 The ultimate qualification for a top-notch photographer is the photography itself, not the website. Still, in today's world, you've got to have a quality website. These photography CMSs are the way to get you the website you need.
clickbooq was created by an award-winning interactive design firm, whose founding partners have gained invaluable experience working with some of the largest and best known advertising and interactive agencies in the world. It features an easy to use editor, tons of features, beautiful themes and a reasonable price tag ($8 – 24 / month).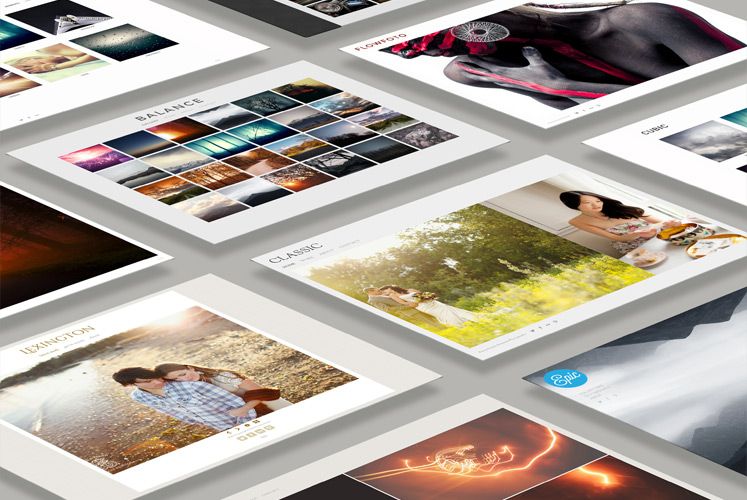 Don't forget that when you go to set up your website, you'll need a reliable web hosting company. We recommend GoDaddy. They are currently offering great discounts to our readers, so be sure to take advantage of the offer before it expires. Click here to get cheap, reliable hosting from GoDaddy.