If you just heard a loud noise echo across the digital marketplace, it might have been a sonic boom. But don't let your ears fool your eyes: this was a visual explosion, and it has us intrigued.
A few days ago, Milan-based start-up BOOM acquired Berlin-based visual production start-up LemonOne for an undisclosed sum. Now, that might not ordinarily catch your eye (or your ear), but what got our attention was the growth of a relatively new sub-category: visual asset management (VAM).
Not to be confused with the abundant plethora of TLAs (three-lettered acronyms), VAMs are evolving the digital asset management (DAM) charter by focusing more deliberately on the role of imagery within an ecosystem. Along with housing files like photography, VAMs go further by offering tools that enhance the management of creative files, brand elements, video components, and more. 
VAMs seem to have a number of different applications, but there's a great overview by Kevin Bouffard of 3SixtyEdge about a use case for construction. In it, a VAM provides a more immersive experience for integrating different image assets into a 360-degree tour of a building or property. Very cool stuff. 
As you might guess, VAMs are a perfect content management repository for agencies and marketing departments that are developing integrated visual solutions. As such, BOOM's acquisition of LemonOne further expands its content capacity to help creative teams build visual campaigns, organize imagery, collaborate on ideas, and publish visual content anywhere online.
BOOM makes waves by managing the full visual lifecycle
Founded by Jacopo Benedetti, Federico Mattia Dolci, and Giacomo Grattirola, BOOM has specialized in visual asset management. The company has raised over $18M in seed, Series A, and Venture funding in the last three years and has grown rapidly since its launch in 2018 – now serving clients in over 80 countries.
The acquisition of LemonOne strengthens BOOM's presence in Europe, accelerating the delivery of its mission to create a scalable environment that empowers digital companies to effectively manage their full visual content lifecycle – from initial production to final distribution – from anywhere in the world in line with e-commerce growth and increased demand for visual content.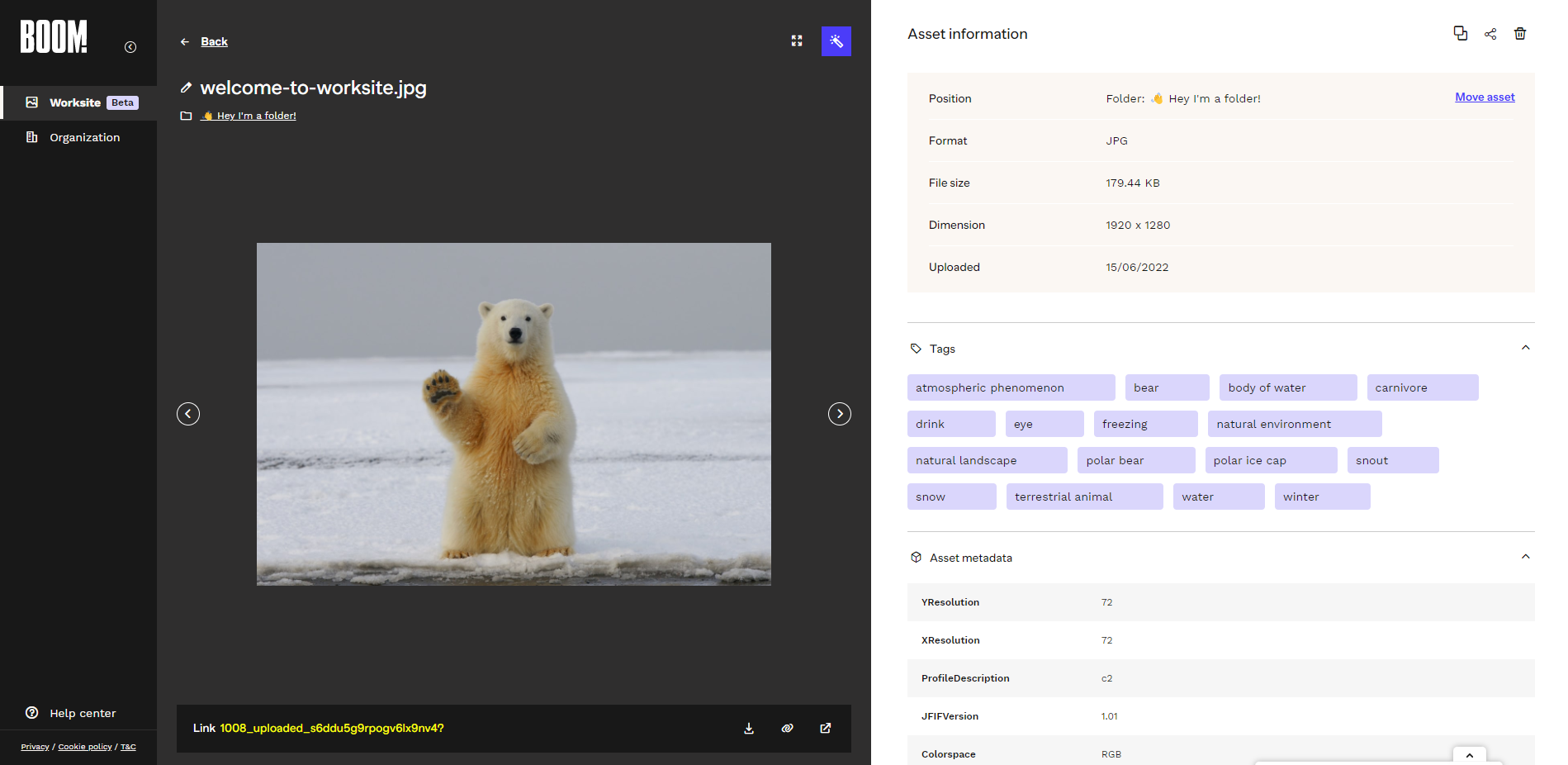 BOOM Workspace Screen
"This is a major leap forward in BOOM's strategy to serve the whole of Europe and beyond through our ground-breaking digital platform," said Federico Mattia Dolci, CEO of BOOM. "We have been growing our team across Europe and the Americas, and we are now delighted to join forces with the team from LemonOne. They bring fresh energy, passion as well as a wealth of vertical expertise. We look forward to doing great things together!"
Squeezing the juice from LemonOne
Founded in 2017, LemonOne has grown to serve online marketplaces, real estate agencies, and food delivery companies with on-demand, tailor-made visual content for their digital presence.
LemonOne's clients will join BOOM's network of customers – which includes major names such as Dolce & Gabbana and Houzz – on the BOOM Worksite, a centralized platform that enables digital enterprises to organize, share, and collaborate on visual assets with internal and third parties.
LemonOne's team will join BOOM's workforce to boost service capacity for its growing customer base and enable the company to focus on its technology and product arms as it develops its new SaaS platform, Worksite. Meanwhile, LemonOne's photographers will join BOOM's community of visual content creators, enabling BOOM to serve a broader range of customers across mainland Europe.
"BOOM is breaking the ground to develop a revolutionary category leader in the space of visual asset management while LemonOne built a European market leader for digital photo production," said Maximilian Schwahn, Co-Founder at LemonOne. "By joining forces and being able to offer every company a one-stop-shop solution for booking, collaborating, and publishing visuals, we are able to reach our founding vision even faster. Therefore, we are super happy to partner up with BOOM and benefit from each other's strength to make 1+1=3 for all our customers as well as our community."
If you're interested in checking out BOOM, you can get a free demo here.
About Boom
BOOM is a Saas company that powers smart solutions for visual asset collaboration, management, and production. Through a centralized end-to-end platform, BOOM allows creative and marketing companies to create, organize, collaborate on, and publish content anywhere online, making their workflow fast and frictionless from start to finish. BOOM's client portfolio includes international players such as D&G, Deliveroo, Glovo, and Westwing, all of whom have enjoyed BOOM's visual production resources as well as the platform's service as a single source of truth for all their visual assets.
About LemonOne
Lemon One provides businesses such as major online marketplaces, real estate agencies, and food delivery companies with on-demand photos within hours through algorithms that match them with a broad network of photographers. With Lemon One, businesses get tailor-made, high-quality visual content for their online presence, without extra effort.