DotCMS 3.2 is the latest and greatest version of DotCMS. It boasts plenty of new and useful features, building on the foundations set by versions 3.0 and 3.1.
The Java-based, open source content management system recently won the 2014 Critics' Choice Award for Best Cloud CMS for SMB.


Mike Johnston kicked off this featured week with an interview with DotCMS CEO Tim Brigham, followed by a product walkthrough with CTO Will Ezell.
Now though, it's time to look at the forward steps DotCMS with its 3.x series.
Looking Back at DotCMS 3.0 and 3.1
The release of DotCMS 3.0 back in November 2014 saw a number of major changes being made both to the user experience, as well as under the platform's digital hood.
On top of a new enterprise licensing scheme and support portal, DotCMS became the first Java open source CMS to let users build with the power of CSS preprocessors directly into the platform, with the help of Sass and LESS auto-compiling.
Multi-type containers became available to DotCMS users for the first time too, providing huge flexibility to what content a template can render.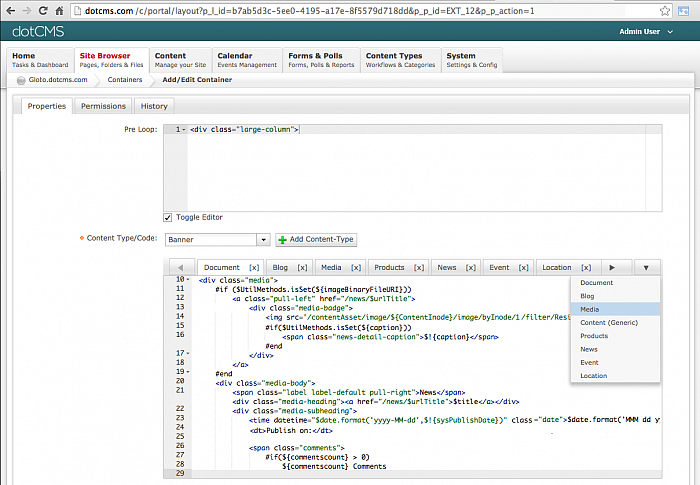 This also allowed users to greatly reduce the number of templates maintained, thanks to the ability to re-use container code.
A native DotCMS mobile app demo was released on Android and iOS too, giving new users a taste of DotCMS from a mobile device.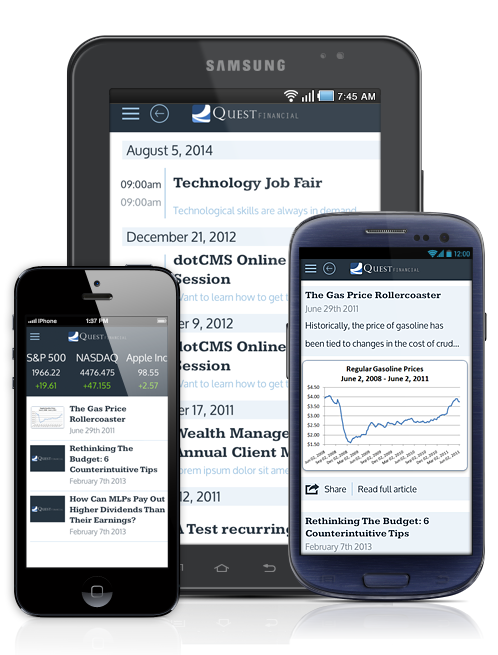 The DotCMS team also brought in modern code management tools including Github, Artifactory, Maven, and Gradle.
As for DotCMs 3.1, which was released in March 2015, users were treated to more creative features.
This included, "Pages-as-Content" feature allows you to extend DotCMS content concepts to pages, including; custom Page types, different versions for different language and the ability to create custom attributes per HTML page.
In turn, this allowed for custom workflows to be managed, including the use of "whole pages" in a workflow. This capability helped user experience designers use dotCMS custom workflows more effectively and efficiently, with less code.
DotCMS 3.2: What's New
As previously mentioned, Mike Johnston recently sat down with Will Ezell, DotCMS' CTO, for a product walkthrough of DotCMS 3.2.
During that walkthrough, Will Ezell said that:
"[DotCMS is] very easy to develop for, very easy to extend and very easy to engage with. [That's from] a business user's perspective, as well as from a web developer's perspective and a Java developer's perspective."
The walkthrough showcased DotCMS' inline content editing features, elastic search for geolocation functions, and personalization features.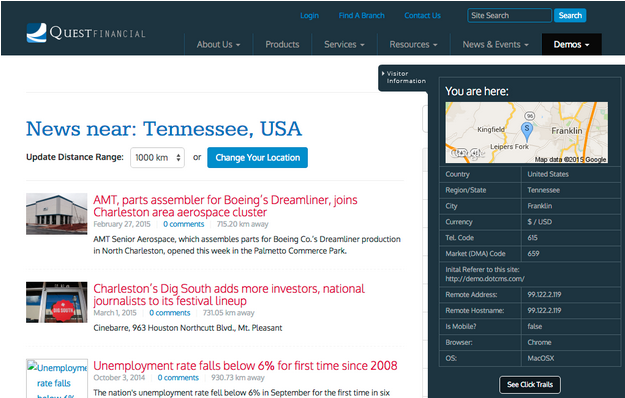 Version 3.2 supports 13 CSS frameworks, as well as theme based templates that automatically adapt and optimize content, images and videos to fit mobile devices. This accompanies multi-level caching and clustering abilities, allowing DotCMS to handle huge levels of traffic, and scale accordingly.
DotCMS 3.2 also boasts customizable pages, UTF-8 urls, facets, and also ships with Tomcat 8.0.18. the platform also now supports Java 8 as well as Java 7.
It's clear that from a product perspective, that dotCMS's focus is to empower business users, developers and IT. As CTO Will Ezell mentioned:
"We're balancing the needs and dependencies of each stakeholder in a way that removes barriers, not adding unnecessary tooling and layers to get something done. Working with dotCMS should be fast and familiar, no proprietary tools or environments are needed. We had one customer say, "It's like Christmas for developers."
To find out more about dotCMS, visit their website, or explore more via our CMS Directory.