Wix has just announced their latest vertical solution; WixMusic.
Still technically in beta, WixMusic has been designed to help musicians and vocal artists of all types sell their content. WixMusic includes an advanced music player, commission free sales, an easy to use management system, tracking and metrics, and a range of specifically designed music website templates.
Recently, Wix was made the winner of the People's Choice CMS Award for Best Website Builder 2014. The platform was also chosen to be covered in detail over at Website Builders Critic.
Here's a video introducing WixMusic.
A Complete & Commission-free Solution
Wix are aiming to empower users to professionally promote their music and audio content directly from their Wix websites. Optimized for mobile devices, WixMusic ensures music sharing and purchasing can continue on the go.
As with its previous vertical solution, WixHotels, WixMusic is a freemium solution, soon to be on offer to all Wix users.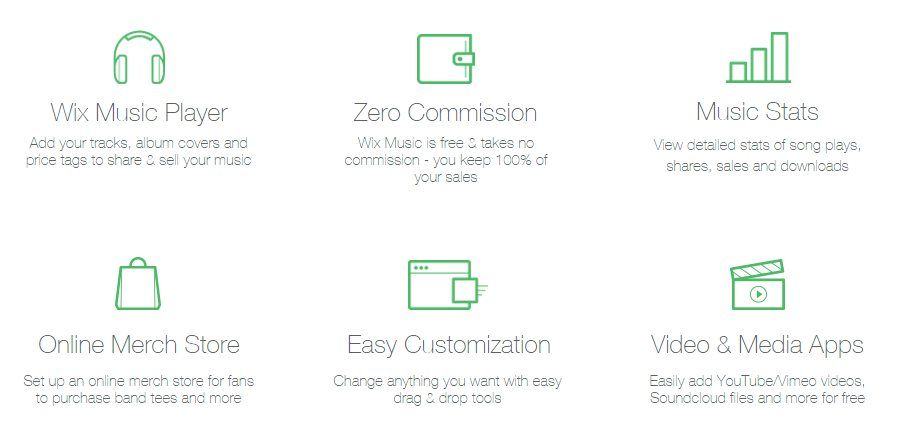 Avishai Abrahami, the Co-Founder and CEO of Wix, made these comments upon the announcement:
"WixMusic is the latest verticalized solution added to the Wix platform, further executing our goal to provide comprehensive ways for anyone, including musicians, to build, manage and grow a business or brand online.

Musicians want to focus on their music, not code websites, or piece together the tools they need. That's why we created a complete and commission-free solution, letting this unique professional audience create an online presence that encapsulates their sound."
Check out the Wix website for more information about WixMusic.
And of course, be sure to swing by Wix via our CMS Directory to explore more of their platform.