Ahead of a scheduled Wix conference call and webcast to announce their 2014 third quarter financial results, Wix has unveiled two notable upcoming releases; WixStores and WixJet.
Wix was recently crowned the winner of the People's Choice CMS Award for Best Website Builder 2014. Chosen to be covered in detail over at Website Builders Critic, Wix has solidified itself as one of the world's leading website builders after just a year of being a public company.
Along with their financial reports and some general business updates, two announcements have caught the eye. Let's take a look at them both.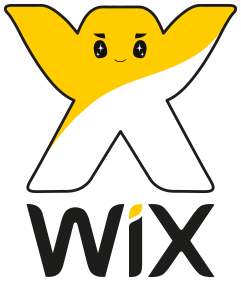 WixStores: Cohesive eCommerce
First up, Wix have confirmed that they are set to release a brand new eCommerce solution, WixStores, before the end of 2014.
With a completely redesigned software architecture, WixStores will give online merchants the ability to create beautiful online store with typical Wix ease.
A full set of store management tools like payment processing, inventory management, shipping and more will be bundled, along with a superior mobile and social commerce experience.
WixStores is designed to integrate seamlessly with other components of the Wix platform, including Wix ShoutOut, contacts database and App Market offerings. When combined with these products, WixStores will enable online merchants to create, manage and grow their online business from one cohesive environment.
CEO and Co-Founder of Wix, Avishai Abrahami, had this to say upon the announcement of WixStores:
"I'm excited to announce that we will soon be launching WixStores, a completely revamped e-commerce product. When designing WixStores, we focused on the needs of online retailers and came up with a complete solution that provides a visually appealing store front that is seamlessly packaged with advanced back-end tools. With the other products released this year, ranging from CRM database capabilities to e-mail marketing tools, we have created an ecosystem – an end-to-end online solution for the needs of small business owners everywhere."
WixJet: The Need for Speed
WixJet is set to speed up the web. Or at least, the Wix-powered web.
The speed of a website is now more important than ever. This is true when it comes to SEO as most know, but it's also vital when it comes to brand credibility and general conversion rates.
Traditionally, it has been the big boys of the Internet who have been able to fine tune their websites for speed. SMBs, freelancers and startups on the other hand, have had to make do with the available tools on the market, many of which are clunky pieces of software.
Wix though, has now decided to bring that speed-induced goodness to the masses, by unveiling a new technology that promises to load Wix websites faster than an estimated 95% of the websites on the Internet. That's pretty fast.
This proprietary advancement, "WixJet" was developed by Wix using Facebook's React JS technology. It constitutes a complete restructuring of the platform's codebase, enabling Wix user websites to run faster than ever before.
You can find out more about WixStores and WixJet by tuning into the scheduled Wix conference call and webcast, due to be held on November 5th 2014 at 8:30am Eastern Time.
Check out the Wix website for more information about their platform, and of course, be sure to swing by Wix via our CMS Directory.