Many organisations invest heavily into their CRM software and they expect a return on that investment. However, this can take some time to achieve – especially if your employees aren't completely on board with the new process.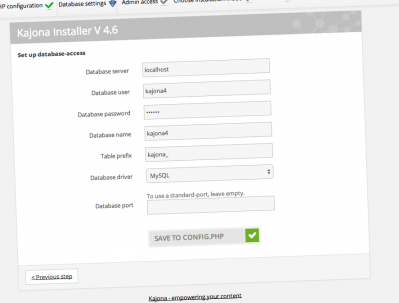 If you want to see positive results from your company's CRM, then you have to ensure that it's being properly utilized. After working with and researching numerous CRMs over the years, I've identified these 10 ways for your business to make the most of your CRM.
1. Make Life Easier For Your Employees
This starts before you even purchase your CRM. You have to involve your teams in the process from Day 1.
Find out what they need from a CRM and how it can make their jobs easier. No-one wants to take on the hassle of something 'new' when they're already managing a hectic workload, so unless you actually show them the value of the product – they'll be slow to adapt.
By consulting with them first and identifying their needs, your team will be much more invested in the onboarding process from the get-go.
2. Provide Sufficient Training
Following on from the point above, it's important to have proper training in place for employees when transitioning to a new CRM.
A 10 minute lunch-time session isn't going to cut it – you really need to invest adequate time and preparation into training so that your teams can hit the ground running.
Otherwise, your employees will have no qualms about reverting back to their own spreadsheet systems, and you'll find yourself forking out for a CRM every month that no-one is actually using properly.
3. Start Off Slowly
It's usually best of implement the changes slowly so that everyone has time to catch up and get on board.
A useful way to get started is by getting your sales team to start entering in all of their contacts; they can then start tracking those prospects and generating reports in a step by step process.
Once they start adding in new elements like this on a daily basis, it'll feel less like a chore and start to become a part of their routine.
4. Involve Everyone – Not Just Your Sales Team
A lot of companies look at a CRM as a sales automation system and they forget to include other departments in the process of onboarding. It's important to integrate your CRM with other platforms – such as your service desk – to properly manage your customer accounts.
For example, how is a customer service rep going to answer a query sufficiently if they don't have up-to-date details on the customer's recent interactions with the sales team?
5. Be Consistent
It's important to have protocols in place so that your data is consistent across all channels.
For example, in what format will names and address be entered? It can be tough to get your salespeople to type in all of the required data when they're closing a sale, so you should have a system in place that makes it easy for them to do so.
Once you've done this ahead of time, it will streamline your data process so that it becomes far more efficient and effective. It's also important to have regular data 'hygiene' checks to ensure that all of the contact details are correct.
6. Get Social
Most CRMs will offer social media integration and it's essential to getting the most out of your CRM software.
By integrating customer accounts with their social media profiles, you can keep track of where they post frequently and reach out to them online.
It's also a good idea to start using a social media listening tool such as Social Mention, to keep an eye out for brand mentions and react to conversations in real-time.
7. Don't Forget About Marketing
Your CRM is a hive of customer data and this data should become an integral part of your marketing efforts, but many companies forget to actually utilize it.
Some CRMs will even allow you to automate your marketing campaigns/mailshots directly from the CRM system itself.
8. Be Mobile Friendly
A mobile friendly CRM is essential when you have reps out on the road. Your sales team need to be able to keep track of leads, opportunities, and proposals – from anywhere and at any time.
Once you have a CRM in place that can be easily accessed from any device, you'll see a definite improvement in the effectiveness of your software.
9. Think Before You Migrate
If you're switching CRM systems, then you have to put a streamlined process in place for transferring your data – or you're in for a hell of a ride.
Make sure that your data can be migrated in an easy to use format, whether it's via the standard 'import and export via excel' route or with the assistance of a CRM data migration tool.
10. Ask For Feedback
It's important keep up to date with how your employees are adjusting to the new system, as it will allow you to identify and resolve any issues before they escalate.
An online survey can be a good way of keeping on top of this, or you can just keep discuss it in your monthly meetings.
Stay Ahead Of The Game
Ultimately, the best way to make the most of your CRM is to constantly stay ahead of the game.
This means keeping tabs on any issues that crop up and addressing them ASAP before the have time to fester. And by 'fester', I mean before they have time to irk your employees so much that they get fed up with the CRM and jump ship.
Every CRM system is different and each business will have specific needs, but your employees really are the people who are best equipped to tell you whether your chosen software is actually useful – so listen to them and you won't go far wrong.