123-Reg has accidentally wiped out all of their VPS servers, along with all the customer websites that had the misfortune of running on them.
I hate to say "I told you so", but I told you so; with my recent article on why you should avoid 123-Reg at all costs.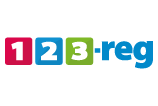 Unfortunately for some, sticking with 123-Reg has cost them their websites, and perhaps even their businesses.
That Wasn't In The Script
Some time on April 16th 2016, 123-Reg ran a script to show them the number of active machines against the master database. A routine event, I'm sure. But the result was anything but.
Here's what 123-Reg said happened next:
"An error on the script showed 'zero-records' response from the database for some live VPS. For those customers, this created a 'failure' scenario – showing no VM's and effectively deleting what was on the host.

As a result of our team's investigations, we can conclude that the issues faced having resulted in some data loss for some customers."
That's an excerpt from an email they sent out to customers. Essentially, what they're getting at is; they deleted all the websites on their VPS servers. Pretty horrifying stuff.
Gone, And Maybe Forgotten
At this moment in time, nobody but 123-Reg knows how many websites were actually deleted. Their statement above seems to indicate that everybody using one of their VPS plans (Which start from $170 per year) can expect a total wipeout.
Although, the same email indicates that they may be able to restore some instances:
"We have recovery running on the VPS servers and some are restoring to new disks. We have also begun copying recovered VPS images to new hosts and we expect some VPS to be back up and running throughout the night and in to tomorrow."
However, in what would appear to be a contradiction,123-Reg recently took to Twitter to urge customers with local backups to try and restore their own websites.
Customers that have a local backup of their VPS are advised to rebuild their servers following these instructions https://t.co/e7y8s1q8l1

— 123-reg (@123reg) April 18, 2016
A worrying sign indeed.
So if you're currently asking yourself if 123-Reg will be able to restore your lost website, I'm afraid it's looking like nobody knows the answer just yet. Not even 123-Reg themselves.
Twitter Turmoil
Following this hosting horror show, 123-Reg customers vented their frustration through Twitter. Here are some highlights.
Oh. @123reg appear to have managed to wipe every VPS they host, and are telling customers to do their own rebuilds: https://t.co/jPKz0gwEwE

— Jamie Hoyle (@mightyshakerjnr) April 18, 2016
Spoke with @123reg earlier today regarding VPS issues. Was told a week minimum for email update and more than likely all data lost. #123reg

— Outlines Design (@Outlines_Design) April 17, 2016
Surprise the @123reg story isn't bigger – hundreds of websites offline, some businesses ruined because of hosting error #123reg

— Mr Don Brown (@DonBrownEsq) April 18, 2016

Some attempted to introduce humour into the digital disaster:
#123reg Twitter cover photo – satire is a living, breathing entity pic.twitter.com/QyBfiSYeqA

— Forever Aloe Vera (@aloeveragelshop) April 17, 2016
@123reg With all my t-shirt selling websites offline all I can do is try to amuse myself. #keepthefaith #123reg pic.twitter.com/SH8nQuIsig

— Ryan Montgomery (@nearlyanartist) April 17, 2016
Personally, I'm not sure what else can be said about 123-Reg. They have a long history of being unreliable, the Internet is filled with angry ex-customers, and now they have deleted customer data out of existence.
I didn't trust 123-Ref before today, and I doubt many people will by tomorrow.
Have You Been Affected?
At this moment in time, thousands of business and website owners are wondering about how they can move on from this fiasco.
Many have left their stories on my previous article on 123-Reg, but I'd love to hear more about what's going through the mind of 123-Reg users right now.
Are you websites gone? Has it affected business? Will you be leaving 123-Reg? Let's talk in the comments below.