Unlike the People's Choice Awards, which are based on nominations and voting, the Critic's Choice Awards are selected from all available products on the market and decided upon by a panel of reputable judges from within the industry.
This year, we have already announced the Critic's Choice Award for Best Small to Midsize Business CMS and the Critic's Choice Award for Best Website Builder. Today, however, we announce the winner for Best Enterprise CMS.
The Winner is…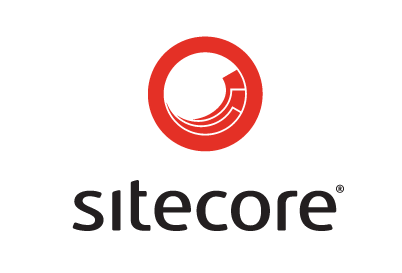 Sometimes the public and the judges are all on the same track and today is one of those occasions. As you may recall, Sitecore was the winner of our People's Choice Award for Best Enterprise CMS this year and today, we're excited to announce that the judges have selected Sitecore as the winner of our Critic's Choice Award for Best Enteprise CMS as well.
Why Sitecore?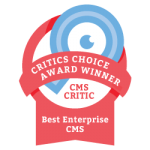 Sitecore has proven themselves to be a strong contender in the Enterprise market due to the high capability of their platform. With the powerful combination of a solid marketing component and a content management system that has evolved into a well rounded platform, Sitecore is poised to continue their expansion in this market. Sitecore also tends to show up on a very high number of short lists from those we consult with here at CMS Critic and that tends to mean two things:
They are doing an excellent job of positioning themselves in front of the right potential customers.
The Sitecore brand has established itself well and people tend to associate their product with their needs, which means the marketing people at Sitecore are doing something right.
It can be tough to stand out in the Enteprise market with such a high level of competition but Sitecore has managed to consistently do this with ease which indeed makes them a powerful contender and our choice for the 2013 Critic's Choice Award for Best Enterprise CMS.
Congratulations Sitecore, we tip our hats to you and look forward to more amazing things in the future.
Learn more about Sitecore or visit them on the web.