.NET and Java based CMS typically rule the roost when it comes to the enterprise but that doesn't mean there aren't powerful PHP based content management systems out there that can do just as good a job.
Today, we're going to announce the winner of the 2014 People's Choice CMS award for Best Enterprise PHP CMS.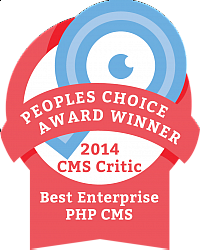 This year the contenders were Drupal, Typo3 and eZ Publish.
The winner this year was none other than Drupal.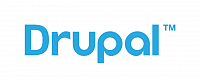 The runner up this year was Typo3.
Drupal has been used in thousands (if not millions) of websites around the world for all kinds of implementations and most certainly in enterprises as well. As one of the most powerful content management frameworks on the market, it's not a surprise they took this award.
Congratulations to the Drupal community and everyone at Drupal on their win.