Ah, the commercial forum niche. A province of the CMS world which is home to much discussion and debate (quite literally).
Prominent names like Vanilla Forums, NinjaPost a, IP.Board and GetSatisfaction all spring to mind, with the former reigning supreme this year as far as the people are concerned. However, now it's the turn of the judges.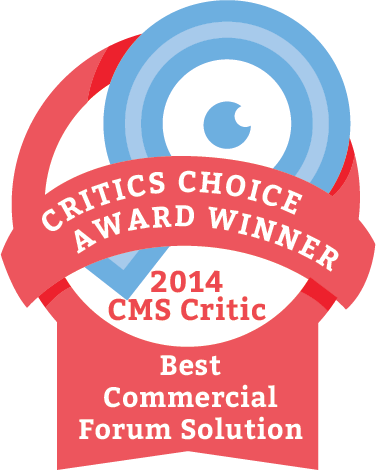 And the winner is…

Founded in 2007, Get Satisfaction offers a classy, enterprise-level customer community platform. It serves some of the world's largest companies, integrating with platforms such as SalesForce, SugarCRM, HootSuite, Zendesk, Yammer, Mailchimp and more.
Congratulations to everybody at Get Satisfaction!