Java is one of the most popular programming languages today with support for a myriad of applications, content management being one of them. When it comes to reliability and the ability to deploy it on a wide range of hardware, Java is hard to beat. Today, we're going to look at the project we selected as the Critics' Choice winner for Best Enterprise Java CMS.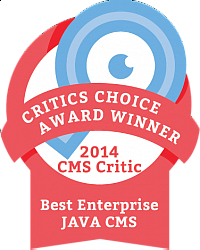 This particular award goes to the project that has shown the best combination of enterprise capabilities, the ability to focus on being agile within the industry and the project that has shown strong growth and word of mouth from customers in 2014.
This year, that project is Jahia.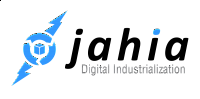 The CMS Critic team was shown first hand at the Jahia conference in Paris this year how committed they are to being the best of the best. Jahia has shown incredible growth and strong word of mouth. The team at Homeaway, who implemented Jahia as their solution of choice, couldn't say enough good things about the product and the same applied to all of their customers. In our discussions throughout the year with customers, we've seen nothing but positives and it seems that Jahia is well poised to continue their strong growth year after year.
Jahia deserves this award and has worked hard for the recognition so please join me in congratulating them on their win. If you want to learn more, visit them on the web at http://jahia.com