More and more consumers are saying goodbye to the offline retail experience, opting to do the majority of their shopping online.
While this shift may not surprise most tech-savvy business owners, the amount of money ($80 billion) that changed hands in eCommerce transactions in 2015's first quarter alone, is a real eye-opener.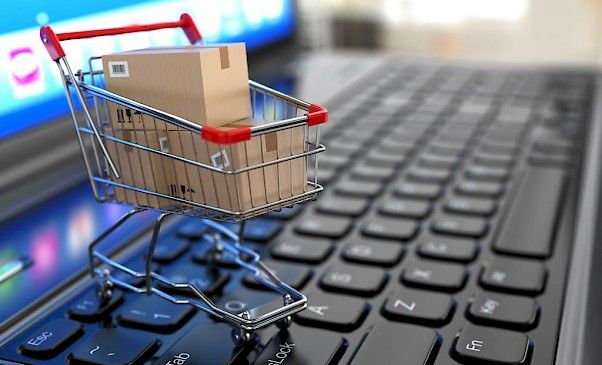 While convenience has clearly been one of the major contributing factors in the rise of eCommerce, the biggest catalyst behind its overall success has been the direct result of a feature that isn't often associated with eCommerce: personalization.
You heard that right – online consumers are able to enjoy a personalized shopping experience on a level that not even a brick and mortar retail store can offer.
At this point, you might be asking yourself exactly how a business could possibly make an online shopping experience more personalized for a consumer than a trip to the local retail location. After all, eCommerce was, at one point, a basic storefront used by businesses to sell their products directly to a visiting consumer. With eCommerce Marketing Automation Systems, however, that has changed in dramatic fashion.
By enabling businesses to make personalized product recommendations based on past purchases, as well as provide dynamic content based on previous product searches, eCommerce Marketing Automation Systems can help consumers to find needs they never knew existed, and then call upon them to act on those needs.
With the soaring growth of eCommerce, there are many different eCommerce Marketing Automation Systems available on the market. That being said, there are 5 eCommerce MAS in particular that offer everything that a business could need to transform their online storefront into a personalized online boutique that not only attracts customers, but also retains them as well.
1. Remarkety
Remarkety is an email marketing platform – but it's much more than just another autoresponder.
Rather than having to craft broad messages that don't really target any of your customers in particular, Remarkety allows you to craft newsletters and automated emails that are sent to specific customers based on their buying habits.
It's hard to get information more targeted than that. You can tailor your message to your customers based on what they've actually bought – not on more nebulous characteristics like demographic information.
The possibilities here are almost limitless. You can instantly email them upsells and cross sells based on the items they've already purchased, follow up on abandoned cart items, and give them truly personalized recommendations based on what they've already proven to be interested in.
The data that you'll get from tracking this information is truly priceless. You can see how much a customer is likely to spend in total if they buy a certain items, which of your products has the highest lifetime customer value, and more.
The end result is a more engaged customer base that can trust your brand to give them recommendations they can actually use – because Remarkety has given you information that you can actually rely on.
Find out more about Remarkety.
Silverpop
Silverpop is conceptually similar to Remarkety, except that instead of personalizing email messages, Silverpop allows you to personalize every page that your customers see. This feature, called "dynamic content," means that you don't have to guess what to show your customers when they visit your site. Instead, what they are items that have been specifically chosen for them.
This is as close as you can come to having an experienced salesperson guiding your customers every step of the way. The software can reveal products to your customers that they're likely to be interested in, based on past behavior.
You can use Silverpop on your email campaigns as well. Each purchase can trigger a specific set of emails, designed to keep your customers engaged – and buying. One of Silverpop's biggest selling points, however, is the breadth of the data it gives you. You can instantly analyze the ROI of a campaign, measure brand interaction, and see how each of your campaigns is trending in real time. This information could make – or save – you a bundle.
Find out more about Silverpop.
Klaviyo
Klaviyo is an email platform that integrates more fully with your ecommerce site than your typical autoresponder.
If that sounds complicated, don't worry – many of Klaviyo's are designed to have one-click integration. This means that you can get much of the system up and running with a simple click of the mouse – no advanced degrees required.
The ultimate goal of Klaviyo is to give you the ability to make more money from sending less emails. To do this, it gives your customers highly personalized emails that feel more like a one-on-one conversation, as opposed to a mass blast to the entirety of your list.
Using Klaviyo gives you an unprecedented look at your audience's behavior. You can see exactly what they're responding to – and what messages are falling flat. When you combine this information with beautiful, highly personalized messaging, it adds a powerful weapon to your marketing arsenal.
Windsor Circle
Windsor Circle is an MAS that focuses primarily on customer retention. Of course, it also gives you plenty of opportunities to attract new customers – primarily by tracking unknown users and treating them like customers you just don't know that much about yet.
By giving you as much information as possible about your customer base, you can tailor your strategy to give them as positive an experience as you can – and keep them coming back. This includes features like cart abandonment messages, personalized emails, and renewal reminders.
Another great aspect of how they use the information they collect is that they can make incredible predictions about future customer performance. They can predict which of your customers are most likely to churn, determine which customers are likely to represent the most value for your company, and much more. Once you know which customers are on the shakiest ground, versus those who are committed for the long haul, you decide where and how to focus your marketing efforts.
This allows you to allocate resources where they're most likely to have the highest ROI – and that can really add up over time.
Find out more about Windsor Circle.
VibeTrace
VibeTrace offers many of the same features of the above MAS's, but focuses more on customer segmentation, so that you can be sure you're sending the right message to the right people.
You can personalize email campaigns, product displays, and even well-timed discounts and coupons. Similarly, you can follow up with cart abandonment emails, recommendations based on past purchases, and messages designed to help them get the most out of their product experience.
Once you have enough information to properly segment your customer base – segregating loyal customers versus those likely to churn, repeat visitors versus first-timers, etc. – you can get a lot more bang for your marketing buck. You won't have to worry about wasting money by putting the wrong offer in front of your customers, because more segmentation gives you the ability to be hyper-targeted.
Find out more about VibeTrace.
Finding the Right eCommerce MAS for You
Although there are other major MAS that provide eCommerce marketing functionality, using a MAS that is designed specifically for eCommerce may be the most ideal solution for online merchants.
After all, a dedicated eCommerce MAS can ensure that the online merchant has the ability to give each customer gets the personalized shopping experience they want, without forcing the merchant to pay for additional tools that they probably won't use.
Ultimately, the more you can zero in on your customers and their behavior, the more you'll see your marketing results improve. After all, the aim of marketing is to have a one-on-one conversation with your ideal customer – and with the right MAS, you can do just that.