Thanks to today's technology, courses that don't require meeting in a classroom are not only possible; they're increasingly common. In fact, these days, even classes that do meet in person very often have an online component (even if that just means that the syllabus is posted on a website and assignments are turned in online). Students in traditional, in-person courses are increasingly required to participate in interactive online activities as part of their course work – such as contributing to a discussion forum, adding information to a wiki, or taking part in video web conferencing. Regardless of how many (or how few) online components a course entails, today's learning management systems (LMS) give instructors many options for how to handle important aspects of teaching, from enrolling students to organizing lessons and tracking student progress. Moodle, Course Toolkit, EDU 2.0, JoomlaLMS, and ATutor are all impressive and versatile systems available for educators.
Moodle
Moodle is a free source LMS used by educational institutions and businesses alike. This LMS makes it simple to add whole groups of students to a course, assign administrative privileges, create interactive and engaging course content and activities, and track and comment on student progress. Moodle allows instructors to set up workshops, quizzes, or course blogs – as well as to add PDF resource documents, set up discussion wikis, and embed film clips into a lesson. The simple user interface makes it easy to export items to Google Docs, Dropbox, etc. The fact that Columbia University's Teachers College (considered the premier graduate school of education in the United States) uses Moodle as its default system for courses is quite an endorsement.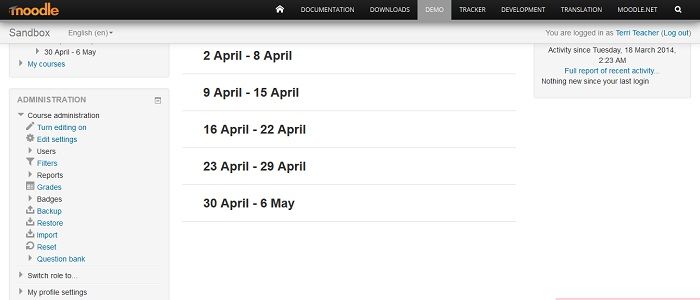 Learn more about Moodle
Visit their website: Moodle Website
Course Toolkit
Course Toolkit is a free, fully customizable LMS in PHP, allowing instructors to create and manage all types of educational course content – from quizzes and tests to collaborative wikis and multimedia content. Instructors may create HTML documents, but Course Toolkit's easy-to-use WYSIWYG visual editing tools makes the system easy to use without any technical knowledge whatsoever. This LMS allows instructors to invite students to join the course (and to control who has access to which materials), as well as to track student activity. It comes complete with gradebooks, automated grading, live test results, attendance monitoring, and other built-in reporting tools. This system enables a high level of interaction via a variety of tools, from messaging to an interactive whiteboard and video chat.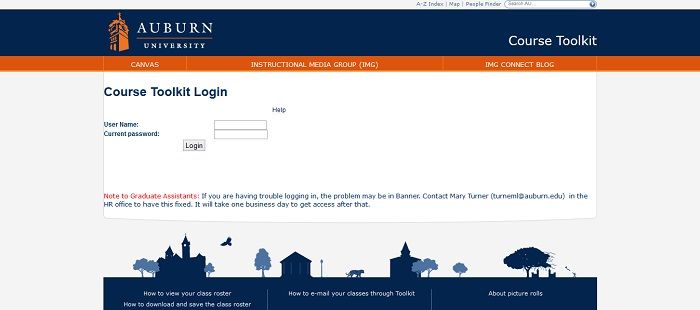 Visit their website: Course Toolkit
EDU 2.0
EDU 2.0 is a cloud-hosted LMS that's free for schools that have up to 2000 students. Such a plan never expires and includes access to online help and community support forums, as well as unlimited storage and bandwidth. Custom CSS and HTML are both supported for deep web customization, but no technical knowledge is necessary to use this highly customizable system featuring dashboards and dropdown menus. A help menu is available, with detailed instructions and screenshots featured for most help topics.
EDU 2.0 supports instructor-led, blended, and self-paced classes alike. Given that courses can be saved in a library as templates for reuse later, it's easy to automatically create new classes and sessions just before the start of the term, as well as to teach multiple sections, using the unique "class sync" feature to publish changes from a master copy of one class to others on the list.
EDU 2.0 allows for many different account types (for parents, administrators, and others, for example), and it simplifies registration and course access by allowing student enrollment via file import, student roster, email, or self-enrollment through access codes. Only students in the course may access resources, and URLs cannot be shared outside of the roster without instructor permission. Instructors may also enable and disable whether and when resource links are displayed for those enrolled. Students may be deactivated through a time-based system, too. The system also allows for automatic generation of certificates of course completion at the end of the term, at which time grades may also be downloaded via CSV file or API through the gradebook feature – which also allows for many grading and weighting options. (Many other reporting tools are also available).
This LMS comes equipped with a curriculum builder; alternatively, instructors may use preloaded US Common Core standards and analyze how well a class covers the curriculum. It is also has full multimedia capability, with built-in support for messaging, forums, chat rooms, wikis, surveys, debates, and blogs. Resources may be archived and shared with colleagues.
Instructors using EDU 2.0's LMS may create student groups, and the lessons and section order may be reordered by simply dragging and dropping. The system allows users to easily return to where they left off in a lesson. Instructors may also track attendance (easily recorded in a PDF) and lesson progress, as well as time spent on the site. They may also receive alerts to any possibly offensive content. Rubric builders and many types of assessments (including portfolios) are available, including a variety of quizzes and personalized assignments. Instructors may even decide how many late assignments the system will accept (if any), tailoring this parameter for individual students as needed.
EDU 2.0 also integrates with many common systems, including Skype (for web conferencing), Google Docs, LDAP, Calendars (iCal), and Paypal (for paid courses). A school-wide activity feed is also available.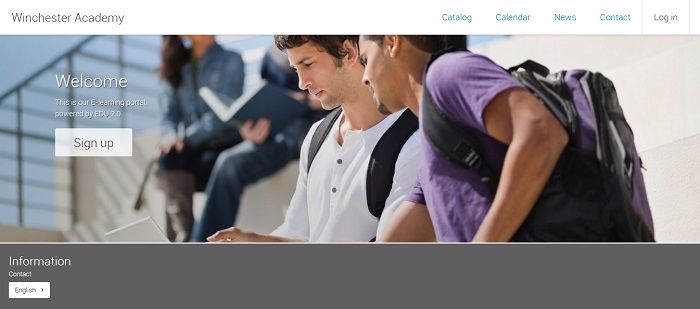 Learn more about EDU 2.0
Visit their website: EDU 2.0 Website
JoomlaLMS
JoomlaLMS is an on-premise, proprietary, fully functional learning management system used by schools and corporations alike. JoomlaLMS offers custom development services and a variety of course templates. The system allows for self-enrollment and administrator-approved enrollment, at which time students may also pay ( if applicable); instructors may set a maximum number of students who can enroll, too, as well as establish a waiting list. An instructor can also control who may access what (and when) – as well as at what level, depending on the user roles that they define. At the same time, it's easy to toggle between student and teacher modes – in order to see the interface as the students see it when they're logged on.
Once users are enrolled, they may create customized profiles. After that, aside from access to features like a homework drop box, quiz creation, and the ability to monitor student activity on the site, many instructors love being able to create a virtual interactive classroom through JoomlaLMS's live conference tool, featuring audio/video streaming, a virtual whiteboard, and the ability chat within a conference (and even record the session).
Other communication-enabling features include course announcements, a calendar of due dates (and other time-sensitive information), a discussion forum feature, and the ability to exchange files and messages without having to use email. Files that may be uploaded and managed include HTML documents, .zips, .pdfs, text, audio, video, etc. It's also easy to set up a library of course material – and to control the order in which students may access information (to ensure that they don't skip any lessons). JoomlaLMS also shows users where they last left off.
Finally, this system makes evaluating student progress simple. Instructors may view (and download, in a number of formats) many types of reports. Quiz results are easily emailed, and course grades are also simple to record. Instructors may even issue certificates of completion at the end of the term. In turn, JoomlaLMS also allows students to rate and comment on the course.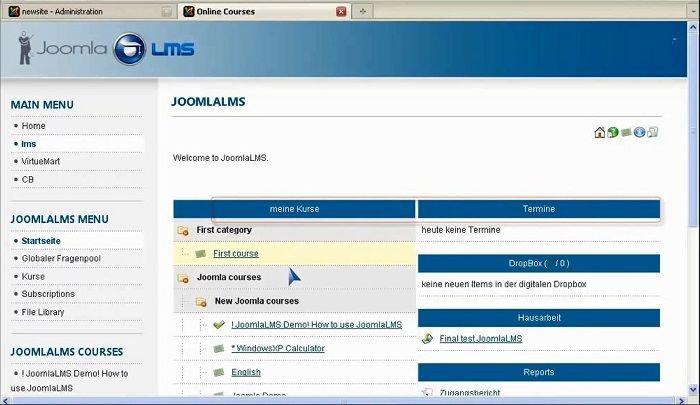 Learn more about Joomla LMS
Visit their website: Joomla LMS website
ATutor
ATutor is a free, open source, web-based, on-premise LMS in PHP that conforms with international accessibility standards. An automated installer and upgrade are both available for a more worry-free experience, and a link to the full user handbook is always in sight. Instructors will be able to start their courses off on the right foot by importing a comma-separated list of students for enrollment and enabling CAPTCHA and email confirmation to ensure registrant validity. The enrollment manager also allows instructors to control access levels.
Once students are enrolled, they can set up personalized network profiles, including a profile photo. The system allows them to control the theme and display settings that they see when they log in – and shows them where they last left off in a lesson. Adaptive navigation allows students to move through content in a variety of different types of sequences, and an FAQ section and search engine enable students to quickly and easily find the information that they need. Like any great LMS, ATutor allows instructors to set up a discussion forum and collaborative groups. Other means of interactive communication include chat rooms, user inboxes, and group blogs.
Both students and instructors can add web links to the site, and instructors may create course content in either HTML or, if they prefer, plain text. It's simple for instructors to create course reading lists and glossaries, too – as well as to set up tests in almost any format imaginable. They can even create quick polls to get student opinions. When all is said and done, teachers won't need to reinvent the wheel from one term to the next, as content is easily stored to a local computer, and a master copy of a course (which is easily populated by available backups) may be created for future use.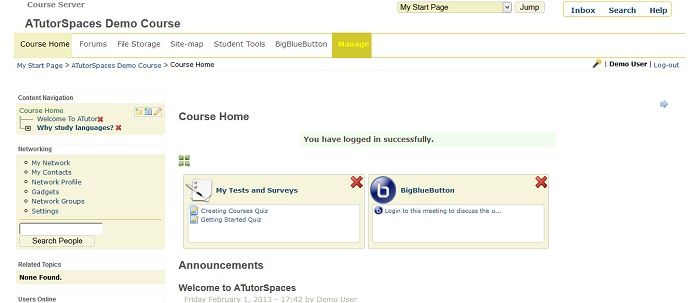 Overall, the type of learning management system that instructors prefer may largely depend on course content, structure, and subject matter. Some courses may lend themselves more to an LMS that simplifies standardization and automation, while courses in which student creativity and participation in discussions are more highly prized may value other LMS features. The good news is that popular LMSs – such as those mentioned here – have many features from which to choose (by design), making them versatile for a variety of teaching situations.
Learn more about ATutor
Visit their website: ATutor Website
Do you know of a good Learning Management System that we've missed? Let us know in the comments below.