—– Website Building with BlueHost & WordPress
A web hosting provider should give you more than just web hosting.
Uptime, speed, and customer support are all important, but what about the tools you need to kick-start a new website? After all, your new website idea is precisely why you needed a web host in the first place.
Starting from just $4.95 per month, BlueHost – CMS Critic's web host of choice – is a hosting provider which gives you those tools in the form of quality content management systems and website builders. Fifty-five of them in fact.
The best part? They can all be installed on your domain name within minutes. Maybe even seconds.
Here are some quick guides on how to do that with WordPress, Weebly, and GoMobi Mobile, along with a look at the easy installation for the other fifty-two CMS that work so seamlessly with BlueHost.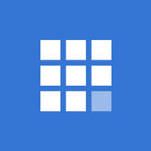 Website Building with BlueHost & WordPress
With BlueHost, your website can be up and running on the worlds most popular CMS/blogging platform – WordPress.
WordPress is used by over 60% of all the websites whose content management system we know. That's over 22% of all websites on the Internet. So, your website would be in good company if you decide to go with WordPress as your platform of choice.
After signing up with Bluehost, you'll have access to your hosting control panel. There, you'll see WordPress listed under "Website Builders".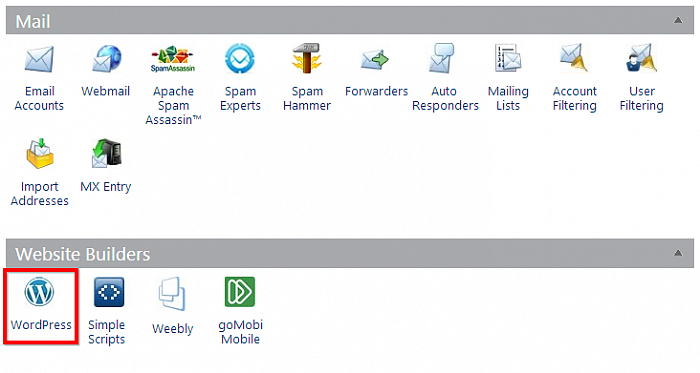 Selecting WordPress will bring you to a new page, where you can click the "Install" button.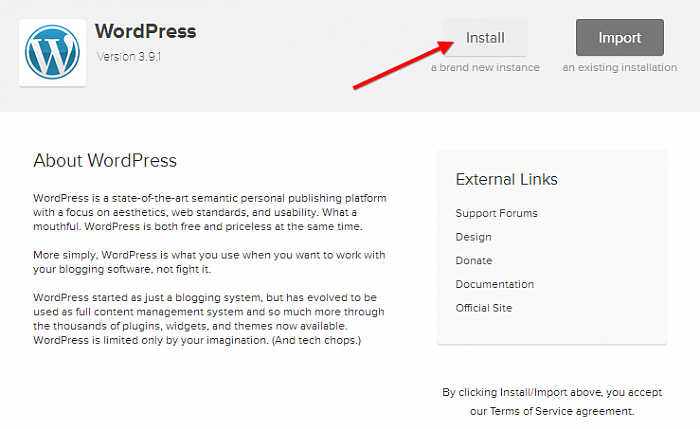 Then, it's time to select which domain name you want BlueHost to install WordPress on. You can choose from any domain name on your BlueHost account.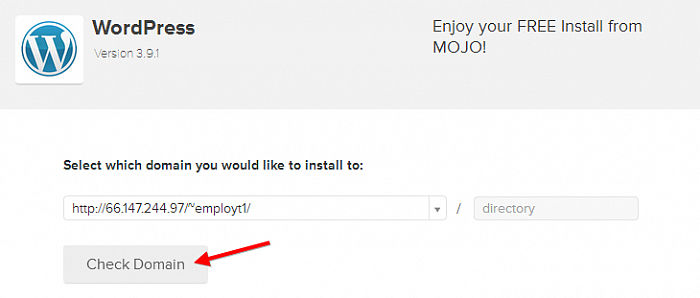 Finally, you will then have the chance to fill out some of the details of your new website, like the website name and tag line. These fields are all optional though, so if you like, you can go ahead and click "Install" straight away.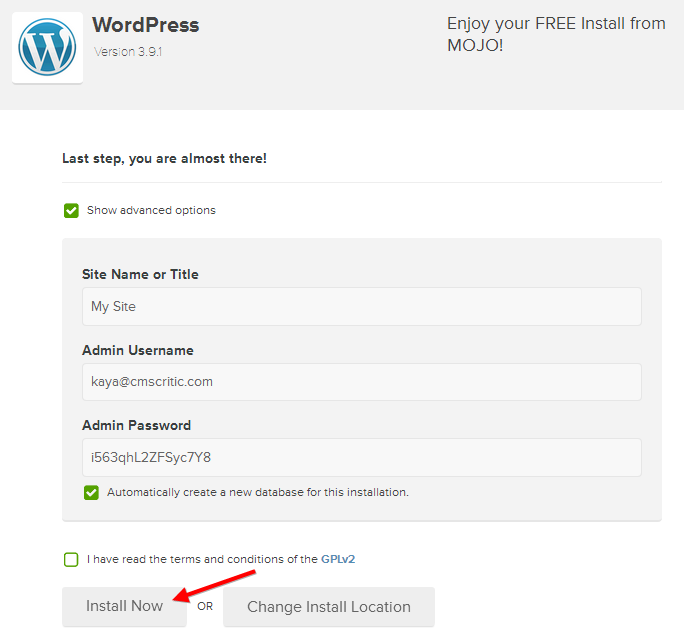 After that, all you need to do is sit back and relax for a few seconds as BlueHost builds the WordPress website for you. Before long, you will be prompted to visit your website, which will now be running WordPress, enabling you to dive into the world's most popular website building platform.
Sign up with BlueHost
—– Website Building with BlueHost & Weebly
Don't worry if WordPress doesn't float your boat, because Weebly is one of many other website builders supported by BlueHost.
Weebly is renowned for its friendly user interface and drag-and-drop page builder. It powers millions of websites across the web.
Weebly is actually a hosted website builder, which means you can use Weebly as a web host when you sign up with them. However, if you're running multiple websites on BlueHost's shared hosting plan, or you simply want the added functionalists that BlueHost brings, you can opt for BlueHost instead of Weebly to host your Weebly website.
After signing up with Bluehost, you'll have access to your hosting control panel. There, you'll see Weebly listed under "Website Builders".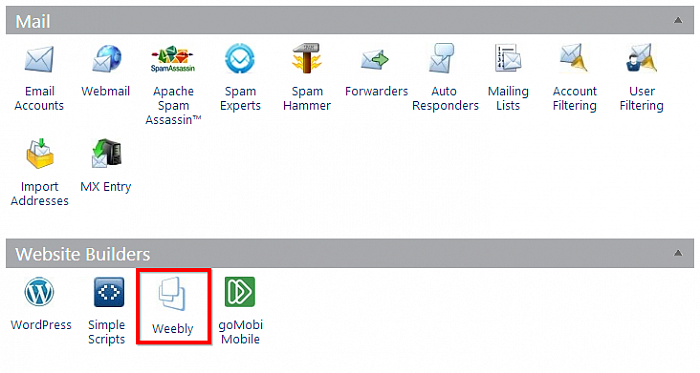 This will take you to the Weebly plan selection page. You can choose between the free, professional and eCommerce plans. To get started with the free plan, you only need to assign it to one of your existing domain names.
Then, you simply click "Use Weebly".

You will then be presented with the Weebly user interface, which allows you to immediately start building pages for your website. It's that easy.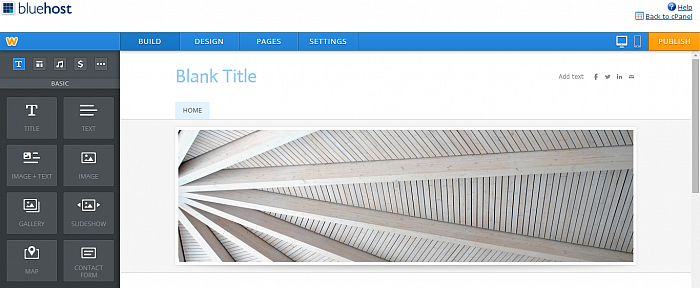 —– Website Building with BlueHost & GoMobi
The last of the "big three" website building platforms which BlueHost displays to its users within their control panels, is GoMobi.
GoMobi is an easy-to-use mobile website platform that enables you to create premium mobile websites. Its friendly interface makes it easy to create feature-rich mobile websites that are quick to load and easy to use. Plus, you need no technical knowledge to make it work.
As with WordPress and Weebly, you'll be able to see GoMobi via your hosting control panel after signing up with Bluehost. You can find it listed under "Website Builders".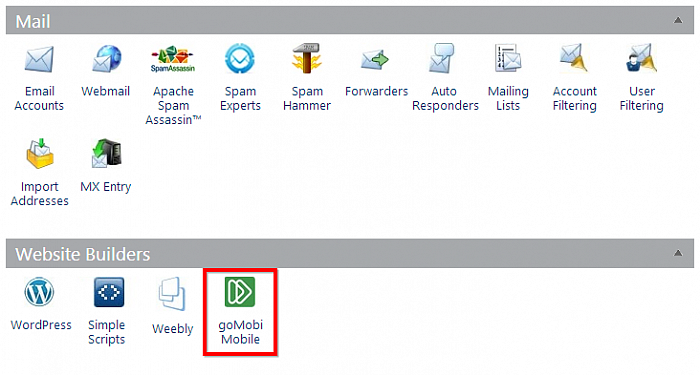 You will then be taken to a page asking you to agree to GoMobi's terms and conditions. GoMobi will set you back $2.99 per month. If you're happy with that, you can go ahead and click "Get Started".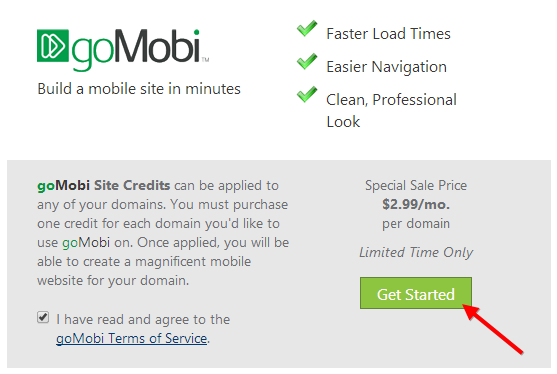 This brings you to the checkout page, where you will need to follow the instructions in order to complete the purchase.
To cut a long story short, you'll end up with your GoMoi control panel as seen below, ready for you to start building a mobile website.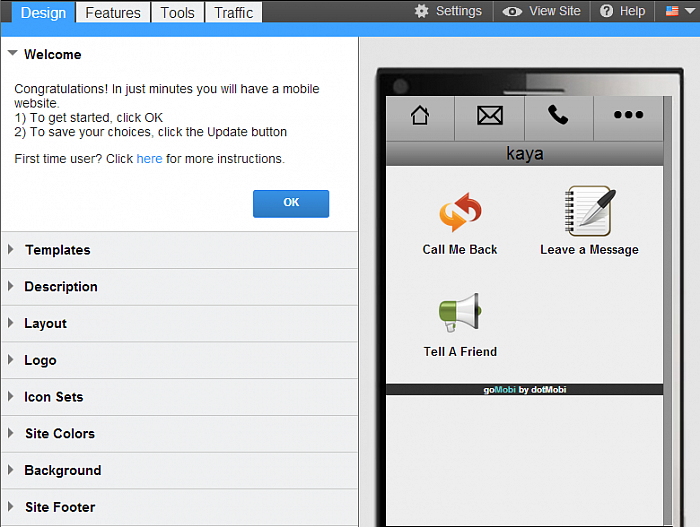 GoMobi is certainly not the fanciest platform on the market, but it's one that BlueHost pushed alongside WordPress and Weebly on the front page of its control panel. But there's plenty more where they came from, as I'm about to show you.
—– The Full List: 55 Integrated BlueHost Website Builders
WordPress, Weebly, and GoMobi are three platforms displayed on the front page of BlueHost's control panel, but there are actually fifty-two more – all just as easily accessible.
Here's the complete list of BlueHost integrated website builders:
WordPress
Weebly
GoMobi
Xoops
Joomla 2
Joomla 3
Drupal 7
Drupal 6
B2evolution
Croogo
OCPortal
MODx
Concrete5
LiveSite
phpwcms
PHP-Nuke
Textpattern
PyroCMS
e107
Geeklog
AnchorCMS
Chyrp CMS
Noah's Classified
Open Classifieds
ShopSite
PrestaShop
CubeCart
OSCommerce
Magento
OpenCart
TomatoCart
ZenCart
AgoraCart
Moodle
Chamilo 1
Chamilo 3
LimeSurvey
Simple Machines Forum
Vanilla Forums
My BB
phpBB
PunBB
Coppermine
Piwigo
Zenphoto
Gallery
4Images
Oxwall
Elgg
Pligg
MediaWiki
PmWiki
Tiki Wiki 9 LTS
Tiki Wiki CMS Groupware
DocuWiki
Every single one of the above website building tools can be installed just as easily as the previous demonstrations of WordPress, Weebly and GoMobi.
All you need to do is visit your control panel after signing up with Bluehost, and find Simple Scripts, which is listed under "Website Builders".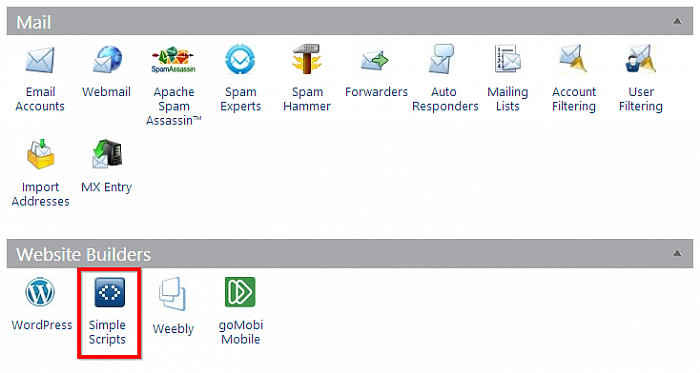 Then, click "Install New Scripts".


You should now see all fifty-five website building platforms (along with an array of other useful applications), all ready to be installed with a few clicks each. Not too shabby, if you ask me.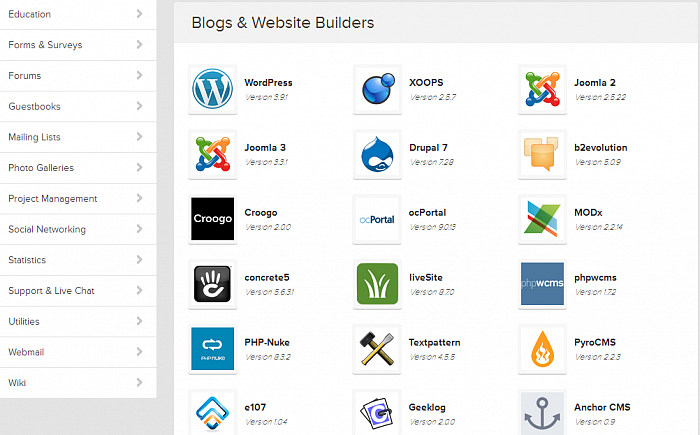 So there you have it. Fifty-five BlueHost website builders, all waiting to be installed in a matter of minutes.
This brilliant flexibility is what makes BlueHost the web host of choice here at CMS Critic. It's the perfect way for web experts and web newbies alike to get their hands on the best CMS for their projects. Fast.