What happens when your website is getting tons of traffic, but your bank balance is still stuck at the red lights? eCommerce happens, that's what, and you're already halfway there.
Once you have decent traffic coming to your site, all you have to do next is convert it into viable income for your business.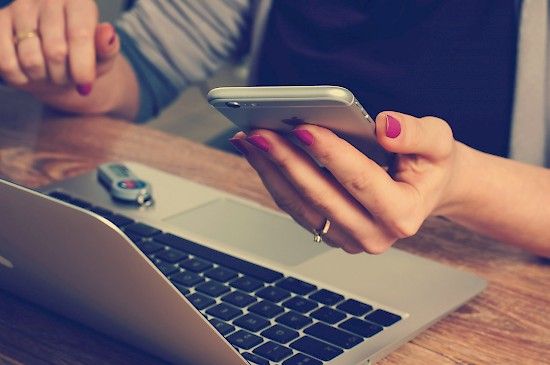 eCommerce in one shape or form is always a popular route to take. The only problem is, you've no idea how to best integrate it into your existing website.
Never fear, we have you covered. These six ecommerce platforms are built to integrate with your already successful website.
SnipCart
Snipcart is a great choice for businesses with an international market, as every shipping and ordering destination is covered.
This platform is fully customizable with a range of layout options, making the default theme a thing of the past! It's also mobile responsive, so your customers can make their purchases from a tablet on a beach in Chiang Mai or an iPhone on a rooftop in NYC. Wherever they are and whatever device they're on, they're never more than minutes away from a purchase on your site.
Payment gateway options include key players such as Paypal and Stripe, making the payment process simple to navigate for both you and your customers. And it's cheap – if you don't make money, neither does SnipCart. You'll be charged 2% on every sale you make, and nothing more.
Find out more about Snipcart.
Selz
Selz is all about simplicity. It gives you the tools you need to run your ecommerce business and doesn't bombard you with added features in the process.
This awesome platform is designed to make selling easy for all kinds of ecommerce beginners – from artists to product sellers. There are some pretty cool perks too, like the fact that Selz comes with a customizable free Facebook store – allowing you to reach even more potential customers. Perhaps you want to get started with some email marketing? No problem – with Selz you can build a list of all your customers and export it to MailChimp, AWeber, Campaign Monitor, or to CSV.
Also, when it comes to payment processing, Selz accepts currencies from 190 different countries worldwide and covers all major currencies such as USD, AUD, GBP, EUR, and more. Plus, like SnipCart, you're only charged 2% per transaction. There's nothing like a bit of healthy competition, right?
Find out more about Selz.
Ecwid
When it comes to international selling, Ecwid has covered all bases. With 40 payment methods to choose from and numerous language options available, the air miles between you and your potential customers will become simple clicks on a page. We also love the 'Unfinished Sales' page which allows for some valuable insight into the buyer journey. This page can be found in the Ecwid control panel and lists all uncompleted order attempts, including the cases like:
Returning from the checkout back to the shop, to add or review their cart
Customer has changed his/her mind about the purchase
Each line in the unfinished sales table contains a short description of an order (date, total cost, payment method, cart contents) and a customer email so you can contact the customer to find out why s/he hasn't finished the order. Ecwid offer a range of payment plans depending on the amount of products you're selling, and there are no transaction fees. You can even sell up to 10 products for free.
Find out more about Ecwid.
RomanCart
RomanCart makes inventory management a lot easier with superb stock control features that keep you updated in real time.
It also offers tons of built in marketing features designed to save you time and make you money – what more could you ask for! One popular feature is the 'Welcome Back' autoresponder. This is an automated email targeting lapsed customers who return to your site, by offering incentives such as free shipping. And it's just one of the many innovative features that RomanCart have designed to increase your turnover.
RomanCart's fully customizable design features will also ensure that you stand out from the crowd, rather than sharing a standard template with your competitors! It's not difficult to use either; if you can paste HTML, then you'll be able to use RomanCart! Packages range from $0 to $739.99, depending on the features you require.
Find out more about RomanCart.
FoxyCart
With support for over 70 different payment gateways, setting up your payment options is a breeze with Foxycart. But not all of your customers will think plastic is fantastic when it comes to payment methods, which is why FoxyCart supports multiple alternate payment options such as Bitcoin, Amazon Payments, and Dwolla.
FoxyCart is also a PayPal Gold Partner, so it supports PayPal Express Checkout, PayPal Website Payments Pro, and PayPal Payflow Pro. Oh and Foxycart doesn't just cover online transactions either. You can easily checkout as the customer with the Super-Password, which comes in pretty handy for phone orders, fax orders, orders taken at events, and more.
Find out more about Foxycart.
AgoraCart
If you want the ability to be really complex and completely customize your shopping cart, AgoraCart is the way to go. It has a CSS manager which allows you to edit how your shopping cart looks online, and it offers unlimited product options so that you can change product availability and have an extensive catalogue.
Templates are available for creating stores and these can be as simple or as complex as you want them to be, but if you have some computer language skills then you'll definitely find more options available to you.
AgoraCart also offers a range of shipping options that allow you to provide estimates for a number of shippers, including the United State Postal Service, FedEx, UPS and more.
Find out more about AgoraCart.
eCommerce-ize Your Website
So there you have it, six excellent ways to add ecommerce functionality to your existing website.
Have you tried any of the above solutions? Or, do you have another product in mind worth mentioning? Let us know in the comments below, or join the conversation on the CMS forum.