If you're a business owner or marketing professional that's looking to tap into the online marketplace to supercharge the sales of your product or service, then it's essential that you have a compelling, well-crafted landing page.
Of course, marketing companies realize this as well – that's why there are so many high-priced enterprise landing page building solutions on the market today.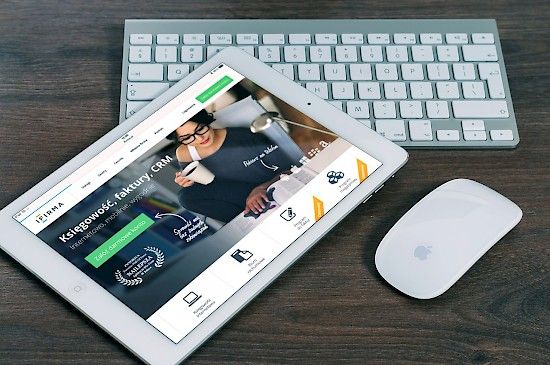 Although many of the enterprise landing page builders offer a myriad of extras, those additional features may be more than your business needs at its current stage of development. Fortunately, there are also some "no-frills" solutions available that give you the ability to create the sleek, professional landing page you want without costing you and your business an arm and a leg.
In fact, there are several free options available that can allow you to build landing pages that will compel your visitors to convert without putting a dent in your bottom line. Here are seven of the top free landing page builders out there today:
1. Wishpond

Simple, yet comprehensive – Wishpond's free landing page builder makes it easy for just about anybody to build a stylish and effective landing page for their product or service while still packing more-than-expected extras.
It has a drag-and-drop editor, so you can put things exactly where you want them on your page. This allows you to easily create and design the look that you may already have in your head. From there, you can customize it in any number of fun ways – and you won't need any sort of programming experience to do so.
Once you've got your page designed the way you like it, it's a snap to both integrate it with your website and additional marketing tools, as well as create a popup to capture leads. You can also use the software for email marketing and marketing automation, if you don't already have tools in place for those purposes.
The free plan allows one user to capture up to 200 leads. That's not a huge amount, but you can easily use this software to generate enough business to afford a paid builder. If you find, in time, that 200 leads isn't enough, Wishpond offers tiered paid plans that allow for more leads, and provide such additional features as A/B testing, social promotions, and API access. If you want to know more about Wishpond, read our in-depth review of the landing-page builder or visit their official website.
2. Landingi

Another landing page builder with a simple drag-and-drop editor, Landingi gives you all the tools that you need to create beautiful, responsive landing pages without requiring the assistance of a technical team. Once you've got your page up and running, you can easily tweak it on the go with this software.
Like Wishpond, Landingi offers marketing integration and automation options as well. You can generate an automatic reply to anyone who enters their contact info on your page, or you can easily integrate it with your existing CRM or email marketing solution.
You can create as many fields on your page as you wish, and the software helps you to easily organize and classify contacts based on the data received. Of course, if your creative design isn't your thing, there are plenty of effective templates to choose from as well.
To use their free option, you can have one landing page with up to 100 unique visitors a month. This requires you to keep Landingi branding on your page, but it's fairly unobtrusive. If you like the software and are ready to upgrade, they offer paid options from $19-29 a month.
3. LaunchRock

LaunchRock is a landing page builder service that actually specializes in start-ups, so it definitely places an emphasis on getting you up and running as quickly – and cheaply – as possible. Its responsive design is a block-based, What You See Is What You Get (WYSIWYG) technology, so you can throw up a beautiful landing page within minutes of signing up.
Not only that, but all of its designs are mobile-optimized, so you don't have to worry about losing customers who are on their phones or tablets.
Beyond their attractive yet simple designs, they also offer lots of reporting and analytics options, as well as email marketing and automated response campaigns. Over 800k start-ups use LaunchRock to get their business off the ground, making it a great option for businesses of every size.
Find out more about LaunchRock.
4. PromoJam


PromoJam sets itself apart by targeting social media traffic. It works great with all the major outlets, including Facebook, Twitter, Instagram, and Pinterest. If you get a lot of your traffic from social shares, then PromoJam definitely deserves a long look.
The landing page creator itself is pretty simple, but that doesn't mean it's not effective. Again, all of their templates are optimized for social media sites, so you can get great results from a page you put together in just a few minutes.
That's why many major corporations like RedBull use PromoJam for their campaigns. It's great for any business targeting a younger audience especially. While it is used by major corporations, you don't need an enterprise-level budget for this software; besides their free option, you can also get started for as little as $29.99 a month.
5. IncomePress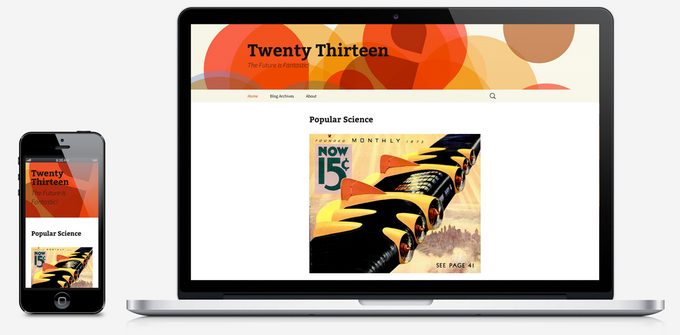 There's no other way to say it: this landing page builder isn't exactly going to win any beauty contests. It looks archaic, but looks can often be deceiving. While it isn't exactly as intuitive or eye-appealing as the alternatives, IncomePress has a reputation of producing landing pages that get the job done.
IncomePress only offers a handful of templates to choose from, though that's not necessarily a bad thing. When presented with the sea of options that other landing page generators offer, many people spend way too much time trying to find the "perfect" design, rather than just getting to work.
While the options may be limited, they have all been proven to be effective in the online space, so they should work well for just about any business. IncomePress also offers aWeber integration, so if that's your email provider of choice, you won't miss a beat when you use IncomePress.
Find out more about IncomePress.
6. Leadsius


Leadsius is a company that emphasizes its goal in providing marketing automation services that satisfy needs of small and medium-sized businesses. While other providers offer free services as a "taste" to get you hooked, Leadsius seems to use their free option as a base upon which to build their premium service.
The basic package is completely free – you pay for the add-ons you need, as you need them. You can also build a database of up to 2500 contacts, which is massive for most free generators. This is great because if you have a database of more than 2500 leads, you should definitely be able to afford one of their paid options.
The free features they offer include the landing page builder, a web form creator, media repository, email creator, analytics, and more. You're limited to 1 user, so it's not a great option for enterprise-level businesses, but if you're handling most of your marketing yourself, this should be all you need and more.
While the landing page editor isn't drag and drop at this moment, the company claims that one is in the works and will be available shortly. In the meantime, marketing professionals and business owners can use their HTML editor and templates to build a conversion-driven design. Find out more about Leadsius.
7. Kickoff Labs

As its name indicates, Kickoff Labs is a landing page builder that is designed to get your online marketing efforts up and running before switching you to a paid account. They have a "forever free" option, which allows you to try the service for free, up to 1,000 unique views per month.
Once you get the hang of it and start seeing a return on your investment, you can start investing in their paid options. They have packages at $27, $48, and $104 a month, and the differences are largely based on how many visitors you can handle and how many sub-accounts you need. You could easily start for free and then climb your way up to the $104/mo business plan, paying for it with the increased revenue you'll generate from your marketing.
Beyond their landing page generator, they also offer an autoresponder service, analytics, and domain hosting.
Find out more about Kickoff Labs.
Which Landing Page Builder is Right for You?
If you're just beginning to dip your toe into the waters of online marketing, then any of these options can help you to build an attractive and effective landing page to capture leads without breaking the bank.
Of course, as your business grows, you'll likely want to transition to a paid (and perhaps enterprise-ready) solution, but in any case, you should certainly test drive the above products before putting any money down. At the end of the day, whichever landing page creator is easiest for you to use – and gives you the best results – will be worth its weight in gold.
Which landing page builder do you prefer? Leave us a comment and let us know.