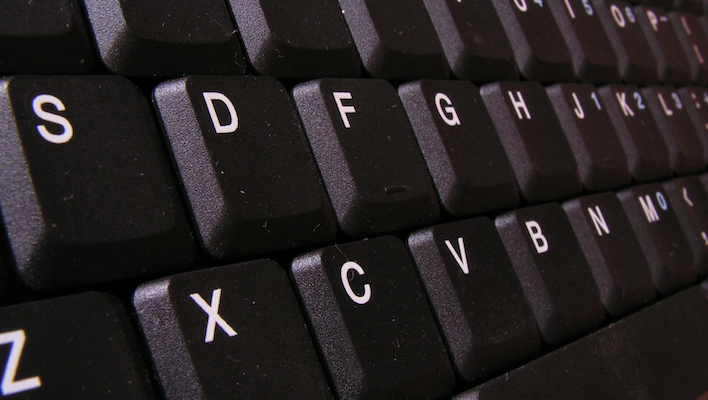 You've heard it ad nauseum — content is king. Yes, it's still king. Every Internet factotum must also be a connoisseur of content. If you're not exactly feeling all Stephen King about your writing prowess, there's still hope. It comes in the form of seven outstanding web tools that can kick your writing up to the next notch. You may not be publishing a bestselling novel anytime soon, but, hey, Internet content trumps action thrillers any day.
Hunt-and-peck techniques will slow your writing way down. The only way to focus on improving your typing speed is to concentrate on it. Keybr.com is the tool that allows you to monitor speed and progress. You will probably notice an improvement in your typing speed in just a few weeks of using the tool.
There are times when you're looking for just the right word for a particular instance. Not just any word will do. OneLook can probably guess what you're looking for. Just type in a wildcard search, and you'll come up with a list of possibilities. They claim to have indexed 19,500,236 words. I didn't even know that many words existed.
Chances are, you already using this king-of-all-cloud-based word processors. If nothing else, Google Drive and its integrated products provide a great online storage and collaboration site. Good Docs is extremely handy as word processors go. One of the best features? It's always saving your work as you go. No more letting loose with cries of anguish when your software goes poof, taking your literary genius to a cyber grave. Google Docs has your back.
Don't scoff at the simple. Several times during the course of a work day, I hop over to WordCounter.net. Since I am often creating meta tags and meta descriptions for SEO clients, I need to keep track of those 160-character limits. Also, most online writers are confined to word limits for article length. WordCounter gives you an instant word count, character count, sentence count, paragraph count, sentence length average, and keyword density. Brilliantly simple.
This close cousin of WordCounter is also very handy. If you receive content from a variety of sources and want to paste it into your website or CMS, you've probably faced the frustration of carry-over formatting junk. More often than not, you can't simply copy/paste a Word doc into a WordPress editor template without putting some messy in your code. Article Formatter is in the business of stripping away those pesky bits and presenting you with copy/paste ready text. CTRL-V with confidence.
Evernote's remarkable capabilities as a note-taking device need to be sung louder. I use this app on my Mac, iPhone, and iPad all the time. When I'm away from my own devices, I can just log onto Evernote's web server and access all the files that I've stored there — pictures, audio, text, Word docs, Excel spreadsheets, tables, video clips, and web pages. Its power for writers is that it can instantly tuck away those aha-moment article ideas, turns of phrase, or web pages that apply to an article you're researching. I seriously don't know how I did it before Evernote.
Byword is quick and beautiful. Several notable writers, all Mac-users I must say, use this writing tool as their favored mode of creating content. Maybe it's something about the sleek design and delightful UI that serves as a catalyst for inspiration. Who knows?
Just reviewing these tools gets the writing juices flowing. Maybe the real solution to writer's block is to use one of these tools. Give it a try, and you'll probably find that content flows faster, swifter, and better than ever before.