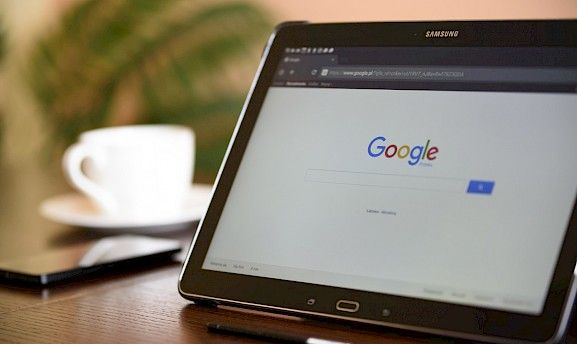 Nowadays, the average small or medium sized business owner will know about the importance of SEO (search engine optimization) even before they begin building their website.
Website builders like www.wix.com are of course ideal for such businesses, and thanks to the platform's global success, they have had the luxury of honing their SEO features alongside their innovative page building functionality.
In fact, Wix offers up seven simple ways to nail your website's SEO campaign:
1. Blogging
That's right, blogging is still the most important ingredient in an SEO campaign – and Wix has it covered.
With Wix, you can add a blog to your website with ease, just like any other page element. Then, you can begin publishing blog posts that will contribute towards to quality of your website's search engine optimization through keywords and social sharing.
Learn more about the benefits of blogging with Wix.
2.

Page Meta Tags

Meta tags aren't visible to your website visitors, but they are visible to those savvy robots that report back to search engines.

Page meta tags are made up of two parts:
Page Title

Page Description
By applying the right keywords to these meta tags, you can communicate with search engines about the content on your pages, which gives you a better chance of being ranked high in their search results for that particular piece of content.
Learn more about how to add page meta tags with Wix.
3. Alt Text
Search engine robots can't see images, but by adding alt text to images on your website, you have the chance to tell search engines exactly what the image is all about.
By keeping your alt text keyword rich, you can positively impact your SEO – plus, you'll go a long way to helping your website's visually impaired visitors.
Thankfully, adding alt text to Wix images can be done quickly and easily, because it's all part of the process of inserting images into your content.
Learn more about how to add alt text to images with Wix.
4. Heading Tags
Search engines places a fair amount of importance on the headers on a page.
Headers come in a few different varieties, including H1, H2, and H3. H1 is typically being used for the main header of a page, while H2 and H3 are used as sub-headers. For example, the seven headers used to make this list are in fact H2 headers.
To make it easy to insert such headers into your page, Wix has a fully fledged text editor brimming with formatting options. Once such option enables you to highlight any text and turn it onto a header with just two clicks.
Learn more about how to use heading tags with Wix.
5. 301 Redirects
If you need to change the location of a page on your website, you need to handle the entire process in a way that won't confuse the search engine's robots when they next come around. Or else, the seemingly deleted content may become a cause for concern for them.
301 redirects allow you to redirect search engine robots to a page's new destination, so they don't end up getting lost when accessing content that has been moved.
Wix gives you the ability to use 301 redirects between domains, platforms, and within Wix websites.
Learn more about how to do 301 redirects using Wix.
6. Google Analytics
Attracting visitors to your website is the primary objective of an SEO campaign. But what happens when they finally visit your web property?
Google Analytics helps you monitor your traffic so you can see where visitors are coming from, how they found you, and what areas of your website they respond best to. This will help you hone your content to convert more visitors, and it will also tell you what parts of your SEO campaign are starting to work.
Wix makes it simple to get going with Google Analytics by giving you a dedicated area to paste your Google Analytics tracking code.
Learn more about how to add Google Analytics to your Wix site.
7. Simple Site Verification
By verifying your website with a few third party services and apps, your website's SEO score will be all the healthier.
For example, it's a good idea to get verified with:
Google Webmaster Tools

Google+

Bing Webmaster Tools

Pinterest
Thankfully for Wix users, Wix makes it easy to add site verification codes directly into site headers, so you can connect with all the apps above, and more.
Learn more about how to verify your Wix site with header codes.
Wix: SEO A High Priority
In an exclusive interview, Wix told CMS Critic that:
"One of our highest priorities is SEO – making sure that Wix sites are built in accordance with the guidelines set forth by search engines, for example the improvement of loading time, and the provision of user friendly URLs."
So, further to the seven points above, it's also important to realize that Wix takes it upon itself to make sure your website is speedy and search engine friendly right out of the box.
Plus, the Wix SEO Wizard gives you step-by-step help in the backend to ensure you have all your bases covered.
Not bad Wix, not bad!
For more insights into how Wix handles search engine optimization, check out the Wix website.