Having a stellar content management system (CMS) isn't enough. It needs the ideal match: marketing automation software.
In a world where customers expect a better and more personalized experience than ever before, running marketing automation software in tandem with your CMS is a must to ensure your enterprise thrives.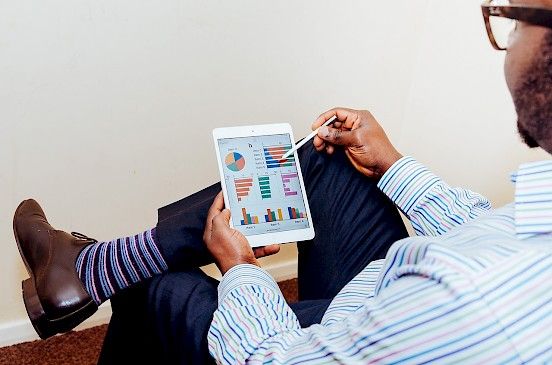 The world of "martech" is advancing quickly and can seem overwhelming at first blush. Fortunately, the best marketing software options are intuitive, user-friendly and designed to pair perfectly with the leading CMS possibilities.
Are you ready to take your enterprise marketing tactics to the next level? First, make sure you have a premium CMS handling your content organization. Next, take a look at these eight excellent marketing solutions.
1. Marketo
This marketing automation software giant brings together every single digital channel. Marketo marries science with digital marketing by offering email marketing, inbound marketing, upsell and cross-selling, lead generation, event marketing, optimized ad spending solutions and so much more.
With real-time personalization, on-demand webinars and even digital book clubs at the ready, you'll have everything necessary for a killer marketing campaign just like fellow customers Curves International, Northeastern University and Canon Business Solutions.
Visit Marketo's website to find out more.
2. Act-On
Both inbound and outbound strategies are highlighted, including SEO, a focus on landing pages, email management and help organizing events and webinars. Customers can depend on this software for programs and analytics, a comprehensive data studio, and seamless CRM integration. Over 3,000 clients use Act-On for marketing software, such as CobbleStay Vacation Rentals, the Greater Philadelphia Chamber of Commerce, and US Fleet Tracking. See what Act-On has to offer you and your enterprise.
3. Oracle Marketing Cloud
Like "The Oracle" in The Matrix said, "We are all here to do what we are all here to do."
For you, this means marketing to consumers in an engaging, smart way. This solution can be broken down into a few key critical umbrella areas: Cross-channel marketing, content marketing, social marketing and a fantastic data management platform. Combine that with Services & Support that include strategic services, a creative studio, implementation services and campaign services, and it's sure to be a win.
Oracle's customers are in a number of industries, and include; Kirkland's, Money Super Market and Whole Foods Market. Learn more at Oracle Marketing Cloud.
4. HubSpot
HubSpot lets you take care of every last online marketing campaign with ease and grace — which is no easy feat.
Those campaigns can be frustrating, but HubSpot puts whole marketing funnels into one simple to understand platform. All at once, you can enjoy more traffic via content that's optimized, snag more leads with flawless lead conversion campaigns and attract more customers for good.
To reap the benefits of HubSpot alongside clients like; Whittington Consulting, Steam Creative and SmartBug Media. head over to the HubSpot website.
5. Pardot
You want a streamlined marketing and sales solution from the geniuses at Salesforce? Pardon? No, it's actually Pardot and it's become the "official B2B marketing automation app" for and from Salesforce.
Pardot is mobile ready and lets you design, deploy and oversee a slew of marketing campaigns designed to up your revenue, which clients like Arketi Group, SignUp4 and EPAY Systems have already discovered.
Check out Pardot and see if it's the right fit for you.
6. InfusionSoft
This automated sales and marketing software solution is created just for small businesses and gives you an all-in-one approach. Suitable for all industries, it promotes speed and efficiency.
InfusionSoft provides a stellar customer relationship management (CRM) solution, email and social marketing updates that are automated, real-time lead scoring and e-commerce shopping carts that deter abandonment. Current customers include Mint Social, Salon Success Strategies and CleanCorp Cleaning Service.
Take a look at everything InfusionSoft has to offer your company.
7. LeadSquared
This software was created to increase your company's revenues via stronger leads within a full marketing software suite. Complete with landing pages featuring responsive design, a slew of website widgets made just for enterprises, and the advantage of using every possibility to capture leads from inbound email to communication from online chats, emails or phone calls, lead nurturing can be more efficient.
LeadSquared customers include; Packages Worldwide, Reach Technologies, and Dominate GMAT.
Connect with LeadSquared to get your leads squared away.
8. Teradata
Move big data forward with easy management, deployment and integration. In big data analytics, you get a discovery platform, connection analytics, and aSNAP Framework, just for starters. Join fellow enterprises like 7-Eleven, Ace Hardware Corporation and Air Canada who have already chosen this software solution as their key marketing tool. The data warehousing is a great option, letting you tear your current "solution" up by discovering what Teradata can offer you.
The Perfect Partner
Marketing automation software is the perfect partner for a CMS.
Add any of the enterprise marketing solutions above to your business, and you'll quickly see how invaluable it is — especially when you already have a solid CMS in place.
What do you think about the future of enterprise marketing software?