Jimdo, the widely popular website builder, has recently unveiled a newer, sleeker version of itself.
Originally founded in 2004 under the name "NorthClick", Jimdo has grown into one of the most user-friendly website builders on the market. Now, with the arrival of this "New Jimdo Experience", the platform is pushing itself even further up the website builder ladder.
This new and improved Jimdo brings about a revamped user interface, modern templates, and much more. Let's take a look.
New Templates, More Design Features & Smoother Editing
Along with this update, Jimdo released 30 new templates, with more being prepared. Plus, each new template comes in numerous pre-styled variations, which you can preview with your page's content before making the change official.

Plus, this reformed version of Jimdo allows you to insert and edit text directly on your page, rather than having to open up a separate window or pop-up box. This inline editing feature naturally makes building web pages faster, and a little more fun, too.
To further enhance the design process, Jimdo's new style editor gives you access to hundreds of customization settings. All you have to do is click on a piece of text, a header image, or a background, before making it look exactly how you want. There's a full colour palette and hundreds of Google Fonts to experiment with.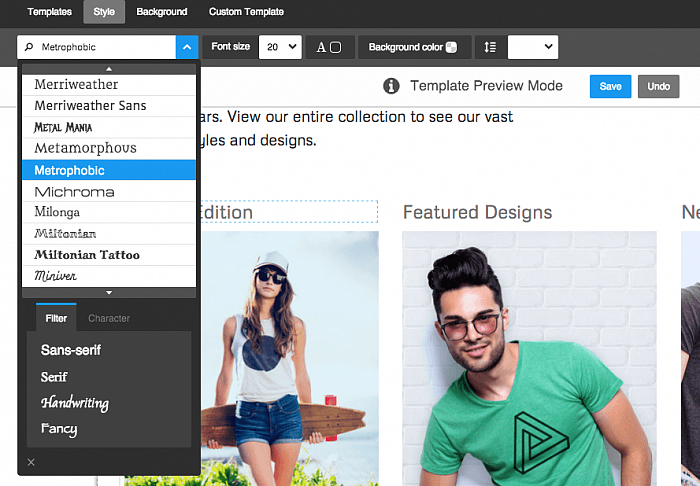 But that's not all. Jimdo has sprinkled this update with a range of smaller enhancements.
These include an improved shopping basket, new social buttons, improved widget/HTML elements, and even an opacity option for coloured areas.
For some more information on the all new Jimdo, check out their official announcement, plus their coverage of the eight notable features that Jimdo users can now enjoy.
Also,be sure to check out Jimdo via our CMS Directory.