Back in 2014, I published my PlushForums Review. The hosted forum solution was brand spanking new at the time, and yet it thoroughly impressed me.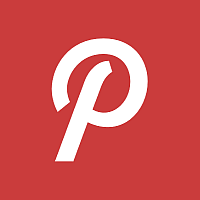 The startup project has evolved over the last year or so, with new features, capabilities, and styles emerging along the way.
I recently sat down with Adrian Flitcroft, the Founder of PlushForums, at a popular London coffee spot. We spoke of Football (I refuse to call it "Soccer"), content management systems, startup culture, and of course, PlushForums.
A Year of Expansion Ahead
As we sipped our coffees, Adrian told me about how 2015 was all about fine-tuning the feature set of PlushForums.
Back in April, automated rich links, CloudFlare support, and a variety of media embedding features were all introduced. More recently, features like Mailchimp integration, localisation, Q&A Mode, Akismet spam protection, and more, were all brought in.
With the year drawing to a close, Adrian seemed to be content with where his forum solution stood in terms of functionality.
2016, he explained, was going to be a year of expansion.
With localization now a part of the PlushForums project, Adrian is looking to get the entire platform translated into other languages, with German being top of the list. He also talked me through some of the demands coming from customers in areas such as Germany and France, who wish to have their servers located within their respective nations. A demand which PlushForums, he boasted, can now cater for.
In Good Hands
Essentially, I got the feeling that PlushForums was now well-rounded enough in terms of functionality to begin pushing its boundaries. Adrian certainly implied a broader focus on marketing and branding throughout 2016, and I'm quite excited to see how that turns out.
I'm always eager to see startups evolve, and I'm happy to report that fourteen months after PlushForums first came to my attention, it's looking more promising than ever. Adrian Flitcroft himself is enthusiastic and driven when it comes to his project, and that's undoubtedly good news for PlushForums users.
To find out more about PlushForums, check out their website.