The 2014 Adobe Digital Marketing Summit is underway and the two opening keynotes have come to completion. With over 5,500 guests in attendance this year, this has to be one of the biggest conferences we've attended in 2014.
These conferences aren't just about Adobe, however, even though the name would imply as much. They are more about how companies and marketers are having to work together to stay on top of the ever growing digital marketplace. With technology advancing at such a rapid pace nowadays, entire teams have to be dedicated to marketing and the development of strong digital strategies in order to stay competitive.
What we find at these annual summits is that more and more marketers are looking for ways to bring their organizations into the digital world and merge the many silos that exist within their organizations (IT, Marketing, Executive Office, Sales, etc). These conferences help give insight into what some large successful companies are doing and, more importantly, how they are doing it. Sure, the organizations and individuals that are often brought to the stage are in relationships with Adobe but this doesn't make the information any less useful or interesting for marketers using other platforms. There is inspiration in their words and we often leave these sessions feeling energized and ready to tackle new challenges.
There is no doubt that Adobe is at the forefront of innovation when it comes to digital marketing. They are investing enormous amounts of money and time developing their product to suit the needs of massive enterprises such as FedEx, Audi, Condé Nast, SAP to name a few and they are certainly doing a good job at it. Their interface is easy to use, visually attractive and works relatively seamlessly and they are tireless in their desire to continue to advance their product, something that is quite evident year over year.
At this year's summit, we had the pleasure of hearing from a number of innovators and key people that understand the power of marketing such as: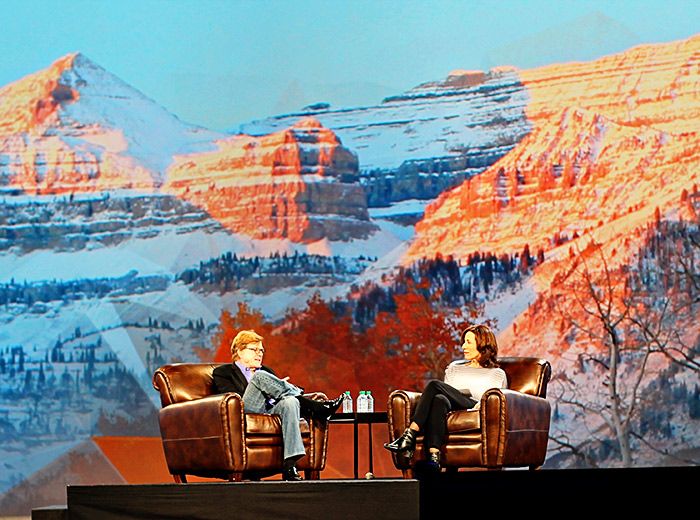 Adobe never fails to impress with the amazing production value and the quality of their speakers. Even as a non-Adobe customer, we can see the incredible value in attending their conference just to stay in tune with the industry and where it's headed.
For those who missed our live tweets during the event, we've put together the highlights from Day 1 of 2 of the General Sessions in the form of a Storify story for your enjoyment featuring some of the best Tweets:
[[storify-adobesummit2014]]
We'll also be sharing some live tweets from the upcoming Adobe Bash featuring a concert by Vampire Weekend! Be sure to stay tuned to our site and follow us on Twitter for the latest CMS Reviews, News and Views on a daily basis. You can also subscribe to our newsletter to make sure you don't miss any important stories.