The relationship between content management systems (CMS) and customer relationship management systems (CRMs) is becoming increasingly tight knit. CRMs are now becoming a must-have for large-scale companies, medium-sized organizations and even small businesses looking to expand. It seems that all Agile CRM is one such platform.
Founded in 2013, Agile CRM is head-quartered in India, an area of the world that is becoming a software hot bed. This review will be focusing on the free package offered by Agile CRM. Let's dive in.
Initial Thoughts
Agile CRM is free for up to two users, making it a very accessible platform, particularly for startups looking to organise their contacts and activities. Yet, it also offers plans designed specifically for small, medium and enterprise-grade businesses. Their website is simple, attractive and well designed. It's also supremely easy to get signed up and started.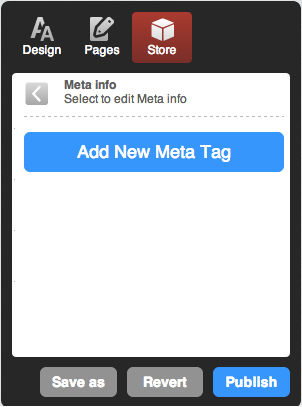 Getting Started
Everything is cloud-based with Agile CRM, so after signing up for your free account, you're taken straight to your dashboard.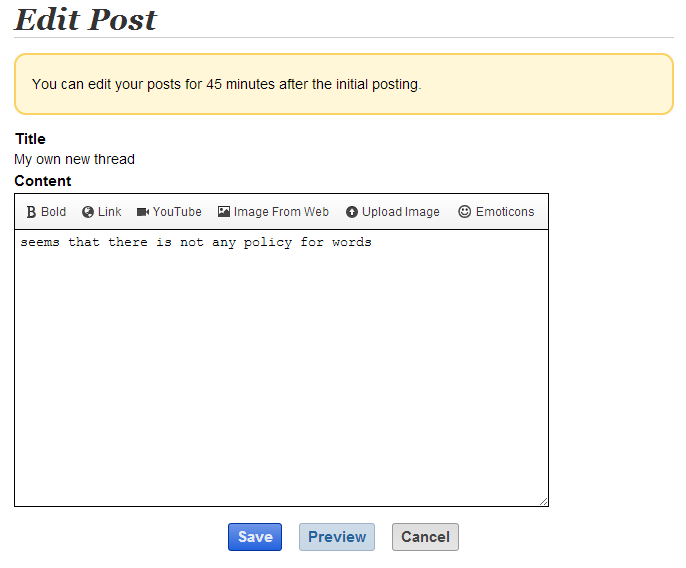 The dashboard is clean and easy on the eyes, but it's a shame that the first thing you see is a notification prompting you to upgrade to a paid plan.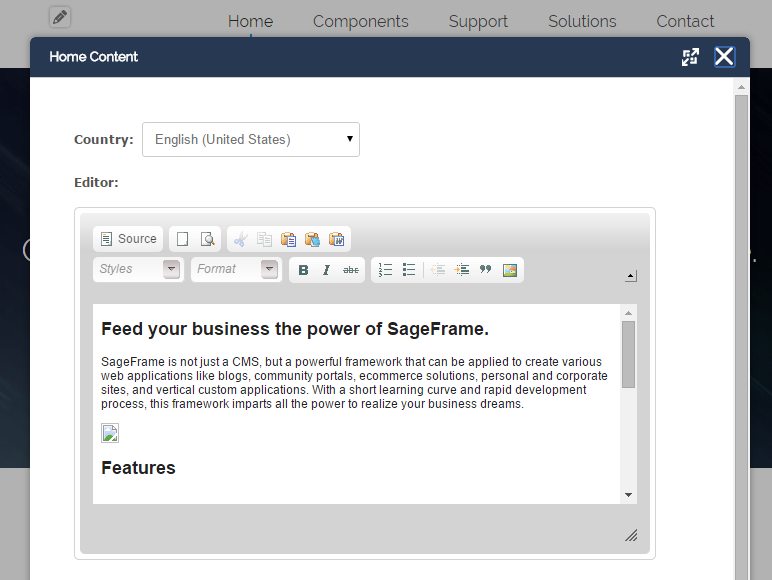 I get that Agile CRM wants to get paid customers – there's nothing wrong with that in the slightest – but an irremovable notice at the top of the dashboard, on every single page? It feels like you're constantly being nagged. Now that I have finished nitpicking, I should mention that I'm a fan of the overall design of the dashboard. The homepage displays an insightful grid, showing you; how many contacts have recently been added, revenue from recent deals, upcoming events, pending tasks, and so forth. There's also a very handy "Getting Started" section, which helps you get under way as a new CRM user. It prompts you to invite colleagues, import your contacts, set up integrations, and a whole bunch of other stuff.
The top navigation bar has a search bar as well as quick links to your calendar and task list. There's also a "New" button, which lets you quickly add new contacts, tasks, notes, and more.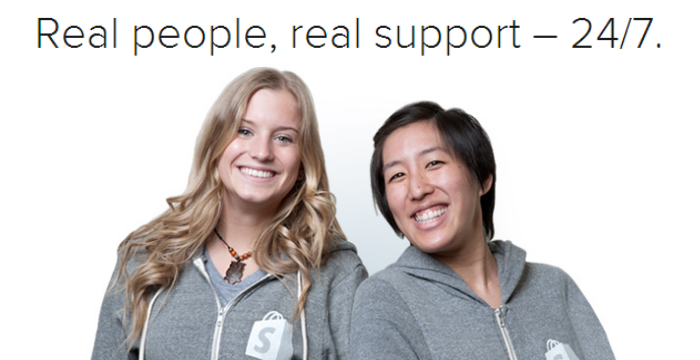 There's also one little button towards the right, which, when clicked, collapses the sidebar. It makes the dashboard wider, and leaves only icons displaying down the left-hand side of the screen. A simple, but welcome feature.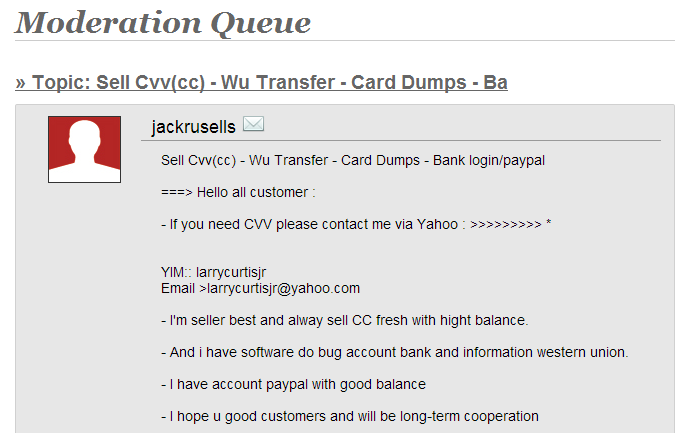 Now, Agile CRM divides itself between Sales and Marketing in the backend, with different sections under each branch. Let's take a look at all of them.
Sales
Contacts & Companies
A CRM is nothing without the contacts that fill it. To import and add contacts, you need to head over to the "Contacts" button on the sidebar.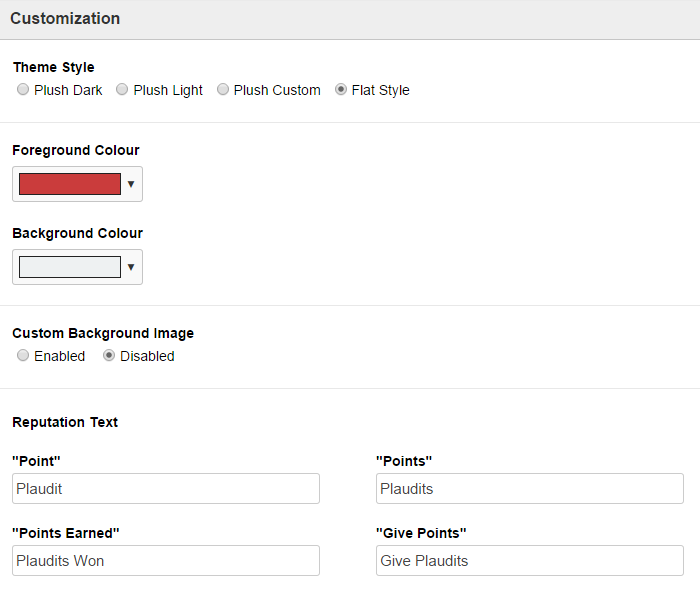 The "Contacts" page comes loaded with two mock-contacts; Michael Jordan and Homer Simpson.

As far as importing contacts, Agile CRM has seven importation options. You can import from; a CSV file, Salesforce, Google Contacts, Shopify, Quickbooks, Freshbooks, and Stripe.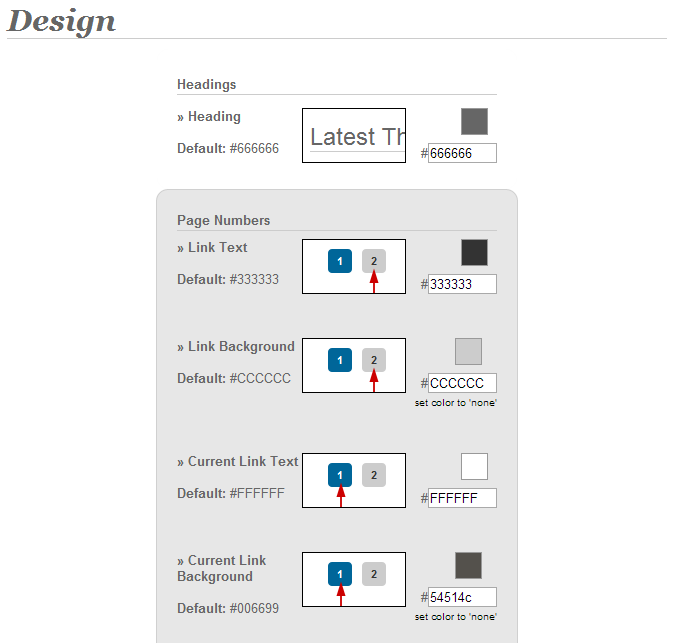 Coming back to the contact themselves, there are filters running down the left, enabling you to quickly sift through your contact list and find relevant people.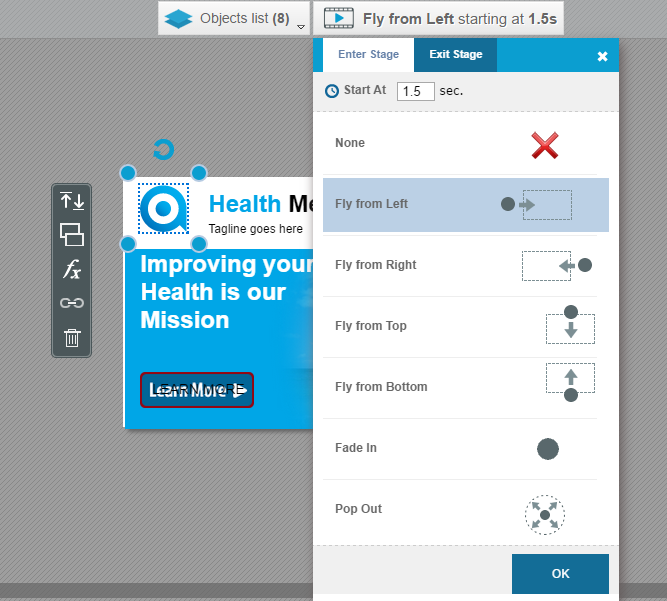 So, clicking on the "Tags" tab, will open up a filter where you can specify what tags you want to display, and what tags you want to hide. The same goes for; star values, last contacted dates, countries, and so forth. It's simple, yet effective. Companies, which are displayed in a different section, are presented and managed in a way that is almost identical.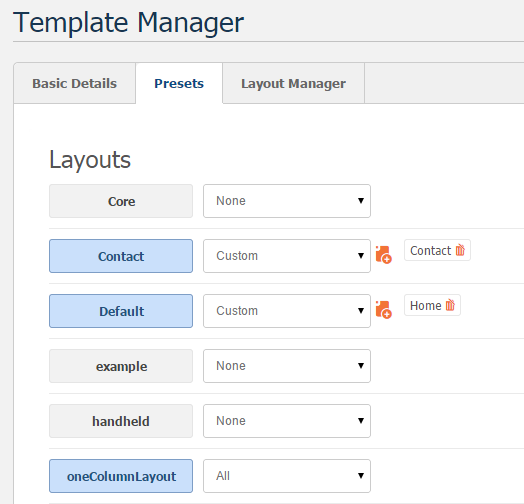 Deals
Agile CRM also does a good job of organising deals.

New, Prospect, Proposal, Won and Lost make up the columns that run down the page. Deals can then be dragged-and-dropped across each column to keep everybody updated on the progress of the deal. The only improvement I'd like to see here is perhaps the renaming, reorganising and removal of the columns. New, Prospect, Proposal, Won and Lost are fine and all, but some businesses may want to label them differently, while others may want to cut down the columns to three, or expand them to six or more. It would be nice to have the option. As for adding new deals, you just have to click "Add Deal" to bring up a window with all the required fields.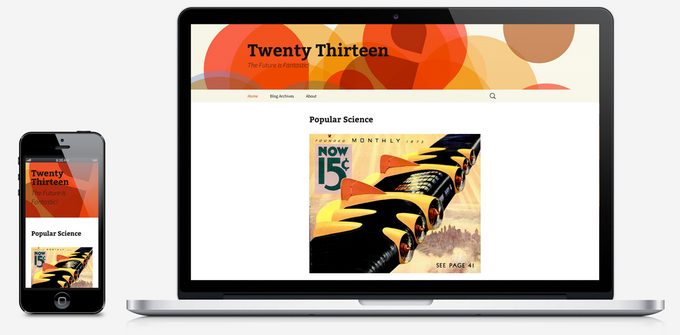 You can filter out deals too, which helps make searches easier for companies with a large number of deals in the works.
Cases
As for the "Cases" section, this is the area dedicated to adding, tracking and resolving customer issues, suggestions and complaints.

You can add a case, which includes naming and describing it.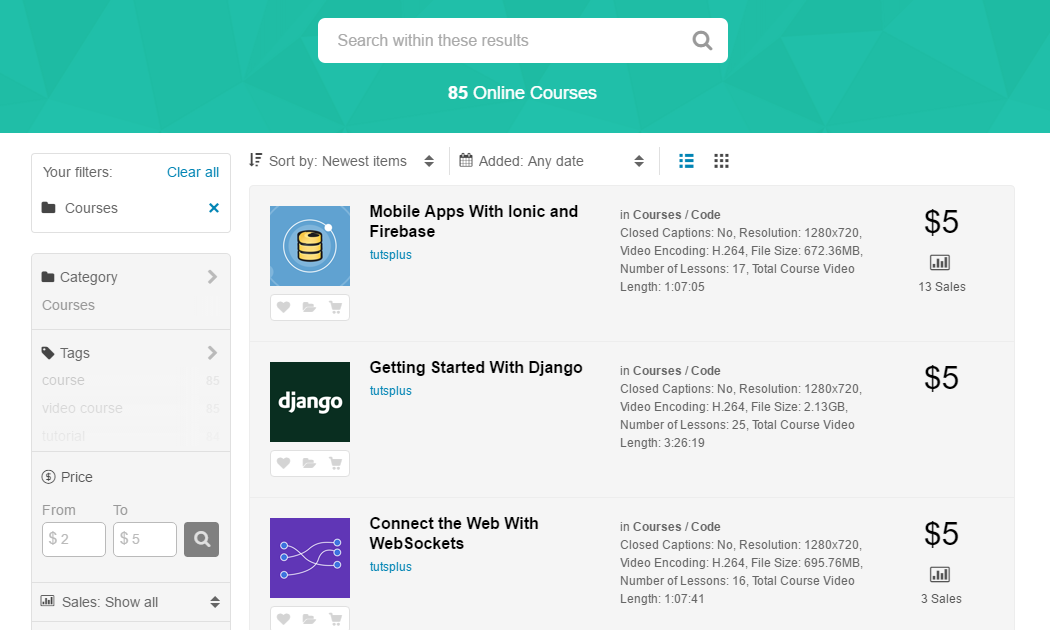 Cases are then displayed in a list, with a status that reads "open". To change that, you can click on the case, and then change the status. Easy.
Documents
Agile CRM also dabbles in document management.

You can import documents from your computer, or from Google Drive. You can then title it, and relate it to contacts and deals.

Once you relate it to a contact or a deal, it appears on the relevant contact, and on the relevant deal.
Marketing
Campaigns Workflows
A campaign lets you send out relevant information to contacts over time. Unlike a web rule that produces a single outcome, campaigns are ongoing. So, you can use Agile CRM to send an automated email to all contacts who have signed up on your website. Then, based on their behaviour, you can nurture them with targeted messages at set times. Firstly, you'll need to add a trigger. This is the condition that must be met by a contact in order for the campaign to start, or move on to the next stage.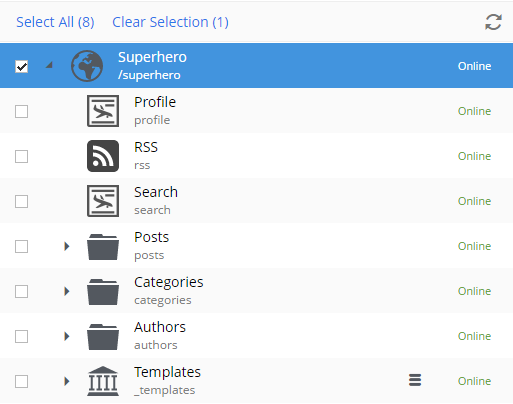 I created a trigger called "Contact Added", which starts off a campaign for that contact as soon as they're added to Agile CRM as a contact. It was in this section that it became to clear to me that Agile CRM's interface still needed some work. After I entered a trigger, there were no breadcrumbs, and no back button to get me back to adding a campaign. Instead, I had to click on "Campaigns" in the sidebar once again.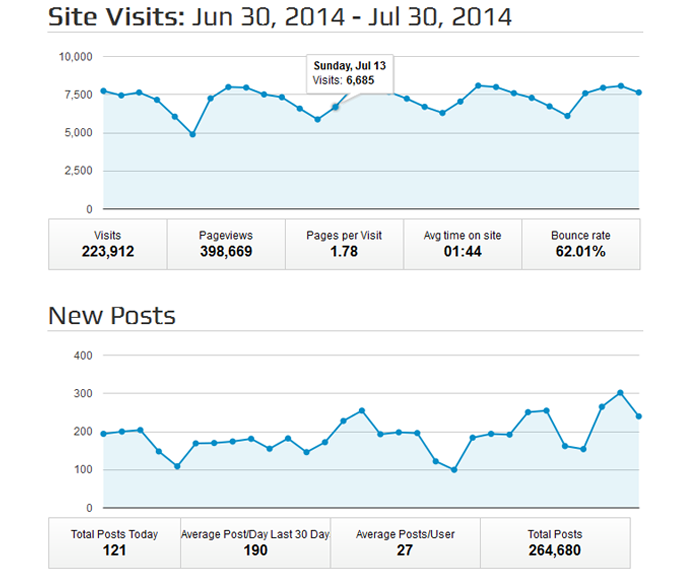 A minor issue, but one that should be seen to, as it may become confusing for new users. In any case, I then set up my campaign. First, you can select a template. Templates include newsletters, autoresponders, A/B tests, and so forth.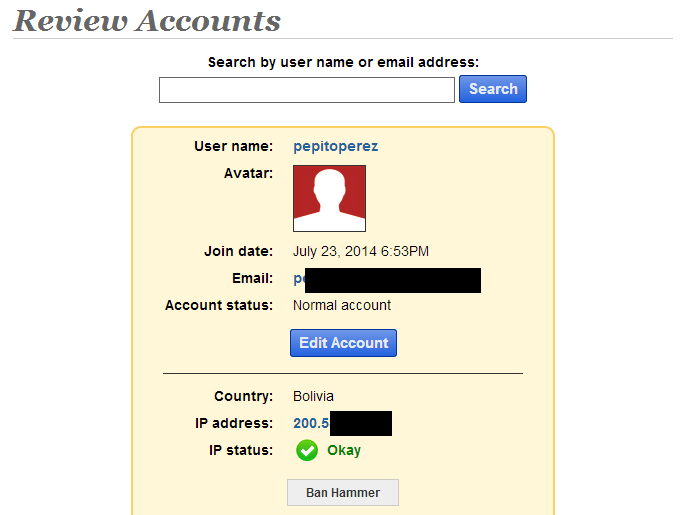 So, you can start off by sending an email. You're then taken to a the campaign builder, where you can map out what happens when, depending on whether or not the contact clicked on the email or not.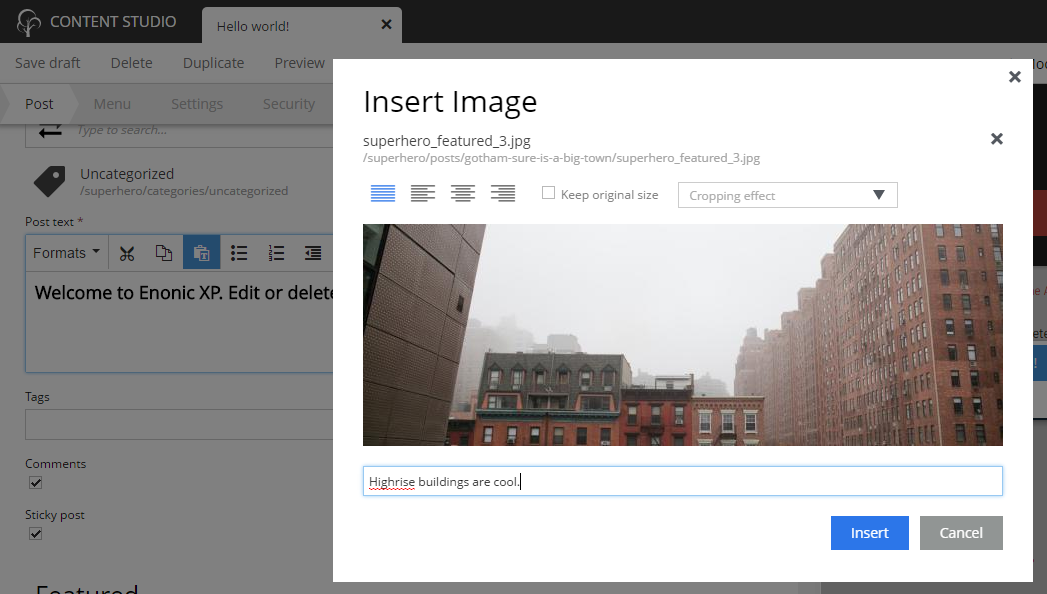 As for actually setting up the email to be sent out, I was a little disappointed by the process and the interface. You can then click a little "edit" icon on the "Email Newsletter" icon on the map, to configure the newsletter. An oversized window pops up – one like I've seen nowhere else on the Agile CRM backend – that requires all the things a normal email marketing tools would require (from name, from email, etc).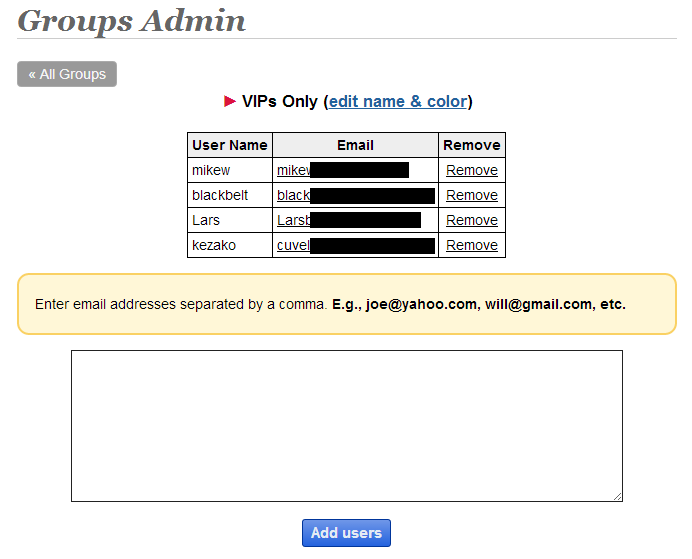 Then, there's a tab for plain text, if you don't want to send anything fancy. But if you do want to send something fancy, you have to go to the HTML tab and then click "Select a template". It's buried in the third tab as a small text link, when it should be the main attraction.
Although, when I saw these templates, I realised why they had been hidden away. They weren't up to scratch.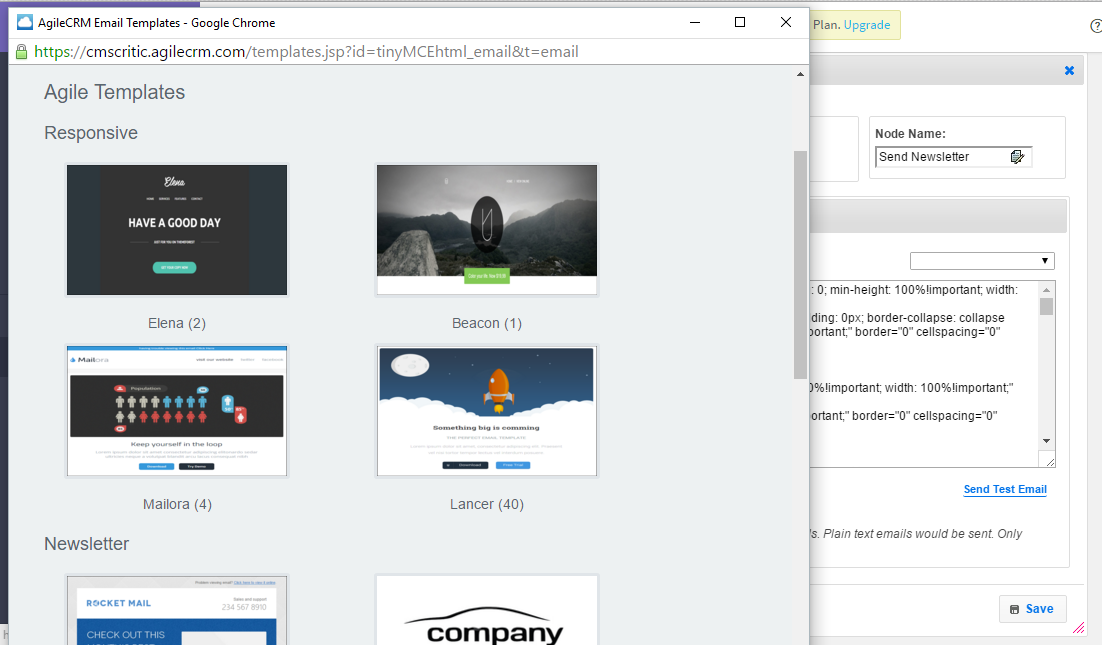 They aren't awful, but I expect better. And as for the customization interface? Yet another ugly window pops up, with an editor that looks very, very dated.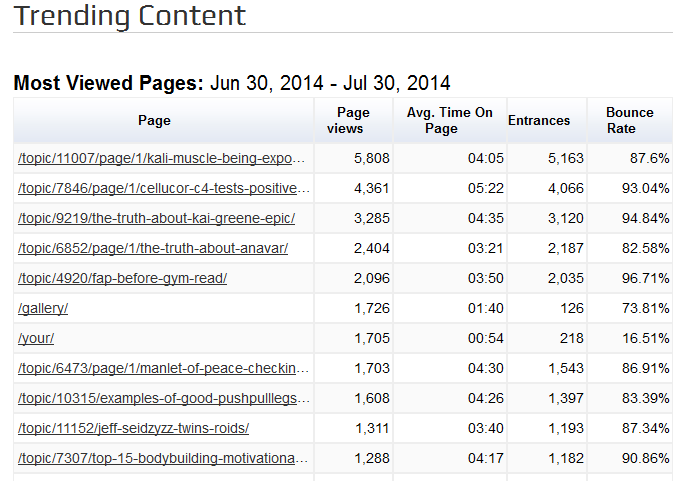 Social
As far as I can tell, with the free version of Agile CRM, the "Socia" section just lets you connect to Twitter.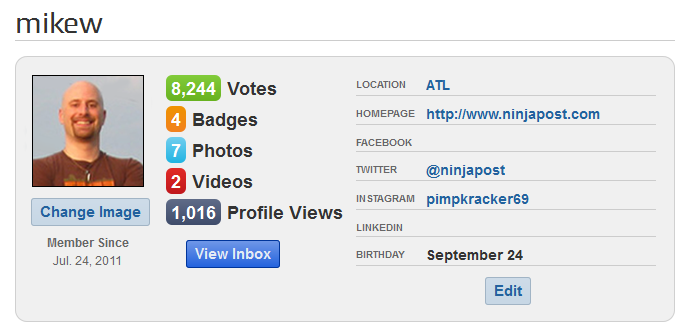 This allows you to see your recent tweets, and send out new ones without leaving the Agile CRM dashboard. But it also enables you to set up streams for other things, like keyword searches for terms relating to your industry, direct messages, your home feed, and more.
Web Rules
A web rule allows you to automatically engage with website visitors, depending on their behaviour. When they visit, you can show them a popup, when they enter a certain page, you can send them an email, and so forth.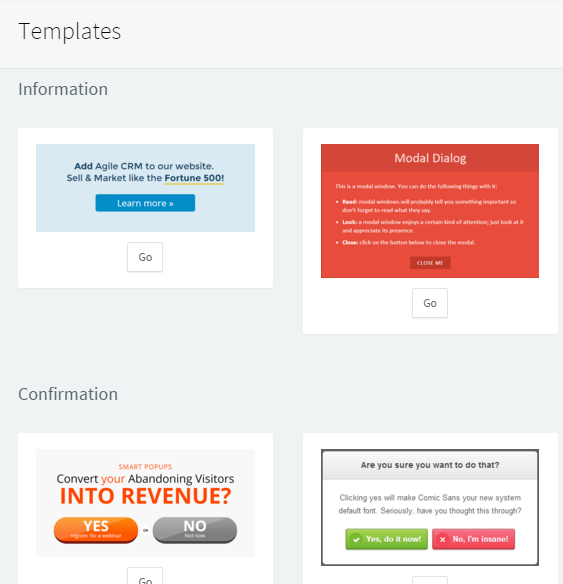 Creating a web rule, such as a pop up on a mobile device, using Agile CRM, is fairly easy. But the road to web rule success here, it marred by a few issues. When you select a template, you're shown the HTML editor first, instead of the WYSIWYG editor, despite there being a link titled "Edit in HTML Editor".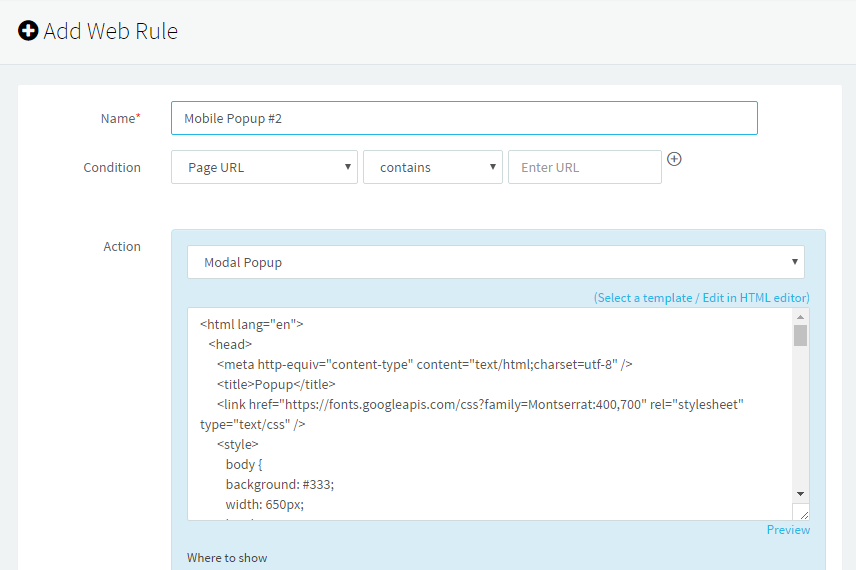 Clicking that link opens up the WYSIWYG editor instead – Agile CRM seems to have mixed the two up in this instance. I'm also not a fan of extra editors opening up in separate, ugly windows, as it did for the email newsletter campaigns.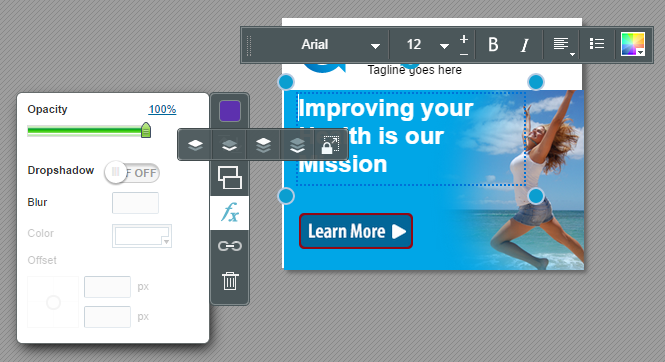 If the WYSIWYG editor was the default view, instead of the HTML editor, the experience would have been a lot cleaner. Even stranger than that though, is the notification I saw upon opening the editor: "Using embedded CSS? Your email appears to be using embedded CSS (as it has a <style>tag defined). Such emails may not render properly in some email clients. We recommend you to convert the CSS styling to Inline styling for better compatibility. Try an online converter" The "Try an online converter" link, takes you to a Mailchimp conversion tool. Bizarre stuff, to say the least. Why offer me popup templates that aren't ready to be used? And then, to make matters worse, there's no in-house CSS conversion system to make it a swift process? Confusing.
Landing Pages
Agile CRM can also build your landing pages for you. It gives you twelve well designed landing page templates to choose from, and then lets you customize them.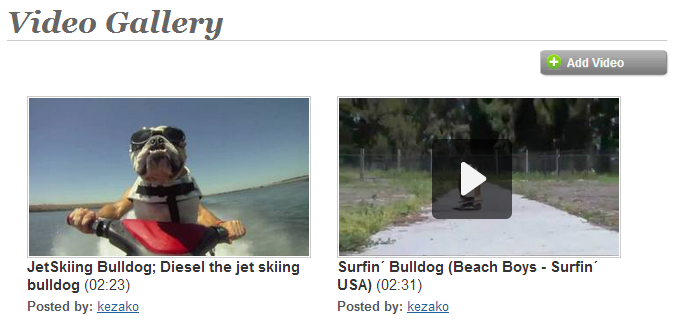 The editing interface is pretty good actually. An inline editor lets you click and modify text, elements like images can be dragged-and-dropped, and there's access to the HTML, too.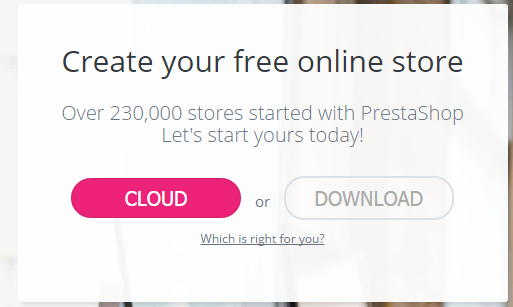 I wasn't expecting much from Agile CRM's landing page builder, but it quite surprised me. Sure, they could offer more than twelve templates, but they're well designed, and very easy to customize.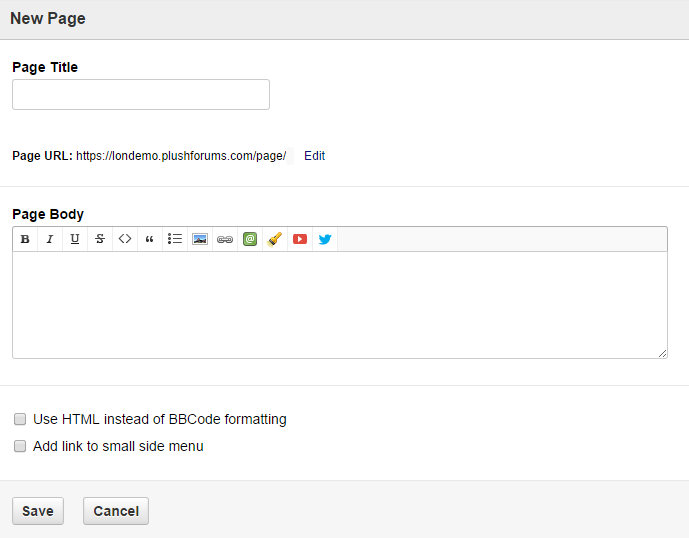 Landing page builders don't exactly come cheap (well, not the best ones, anyway), and so this substitute from Agile CRM is more than welcome. It's a shame that Agile CRM's approach to email marketing isn't as sleek. You can also build forms with Agile CRM. A subscribe and contact form come out of the box, but you can also build a custom form.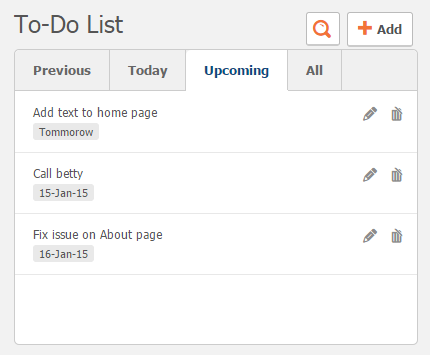 It's a drag-and-drop form builder, and it's actually pretty comprehensive. The only thing it lacks is styling options, which results in a pretty bland looking form – unless you know how to code.
Activities
This section is simply for monitoring the activities of users within Agile CRM, as well as contact activity via any popups or email campaigns.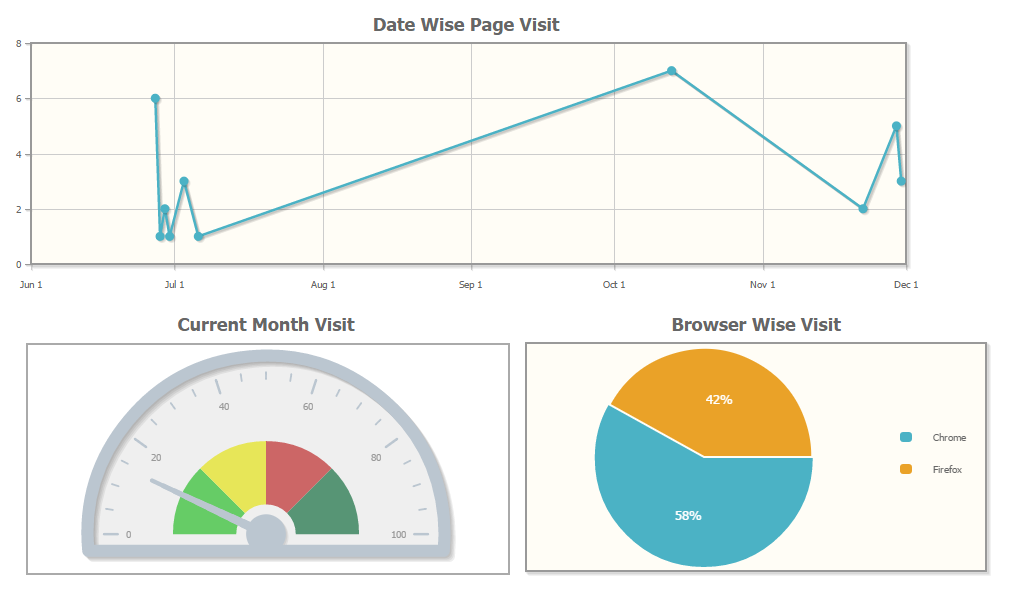 You can filter by date, username and by activity type.
Reports
Agile CRM's reporting system is beautifully put together.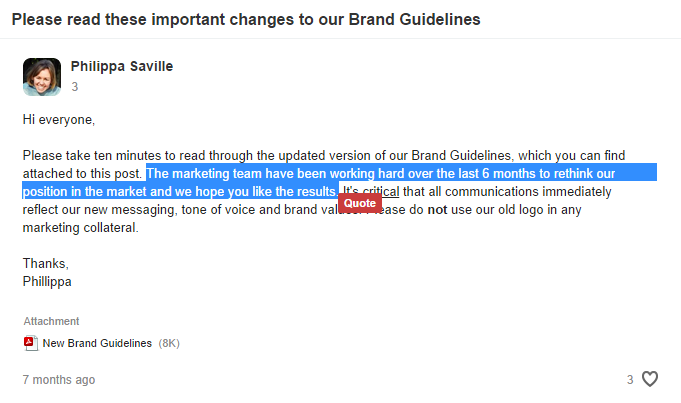 Graphs and charts are colourful, yet highly professional in terms of design. I imagine that for a company actually using these stats on a day to day basis, the design would make it easy (and even enjoyable) to go over the stats and facts pertaining to:
Deals
Calls
Activities
Growth Graphs
Reports via Email
Campaigns
Each of those sections display relevant data. For example, the "Calls" section shows analytical data for; average call duration, call logs, call outcomes, and more.
Apps & Extras
Plugins
If you head over to the Agile CRM Plugins page, you'll see a long list of plugins.

Essentially though, most of these plugins are infact integrations, extending the reach of Agile CRM across your social media and third-party tools. The integrations include:
Twitter
Facebook
Linkedin
ZenDesk
Google Apps
VoIP
Amazon SES
Stripe
Freshbooks
Shopify
Magento
WordPress
It's a very extensive set of integrations, and it's also a very good set of integrations. There's a lot of major names in that list, and that's not even the full range.
Tasks
The menu running across the top of Agile CRM has a button leading to a "Tasks" page.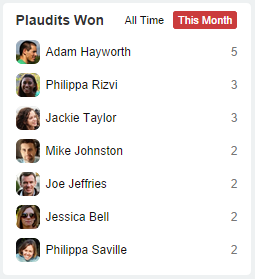 As you might image, this page is for setting and tracking tasks. Overdue tasks are shown down the left-hand side, while three columns make up; Today, Tomorrow and "Later". You can move tasks across the columns, mark them as complete, set due dates, edit them, and so forth. It's a simple system, and I can image it working quite well even on a large scale.
Theme & Layout
You can adjust the colour and layout of Agile CRM somewhat. Pre-set colour schemes can be switched between quite easily.

Also, you can make it so the sidebar menu sticks to the top of the screen.

Getting Help
As far as support options go, Agile CRM let you book phone, Skype and Join.me sessions with support team members. You can do this by clicking on the "?" button within the dashboard, selecting a support team member (Agile CRM gave me four options, all of whom were from London/Europe, my home city, and all of whom had different times of availability to cover the whole day).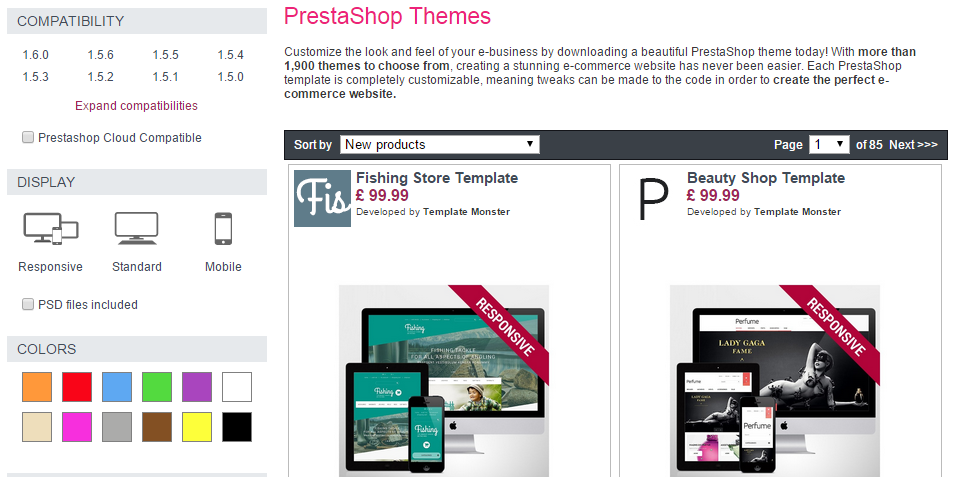 Then, you can book a time slot, a date, and a time, before giving that support team member your email address, phone number, and so forth. This more personal approach to support is refreshing. However, There wasn't much of an overlap between any of the support team member's hours of availability, so if they get booked up, you're kind of stuck for a while. Thankfully, other support options should tide you over, if that were to happen. The Agile CRM Support page gives you a phone number, an email address, and a fairly detailed documentation library – which has both video and written instructions.

Overall, I'd give Agile CRM's support system a thumbs up.
Pricing
Agile CRM is free for up to two users. But that free package comes with restrictions, including a maximum of 1000 contacts, 5,000 emails and just 1 plugin.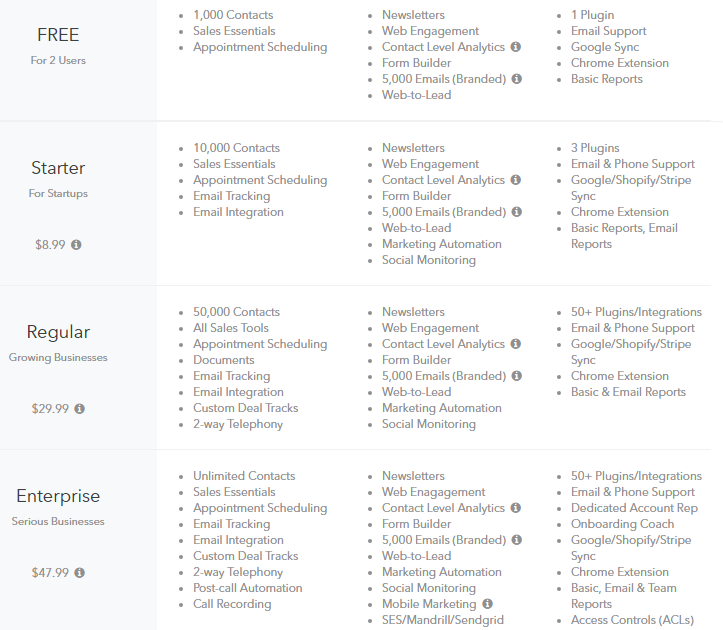 The cheapest plan after that, is $8.99 per user, per month. Plans then reach $29,99 per user and $47.99 per user for plans with greater flexibility. To me, those seems like extremely reasonable fees, especially when you compare it to Salesforce, which starts its pricing at $24 per user per month for its small business CRM solution. Insightly also has a free plan for up to 2 users, and then starts billing upwards from $12 per user, per month. So, you'll get no complaints from me when it comes to Agile CRM's pricing.
The Verdict
Update: Based on our recent interactions with the folks from AgileCRM and due to feedback from our readers and users of the software, we no longer recommend this software as a good choice to consider. If you are looking for a powerful CRM solution, check out our CRM directory instead for alternatives.
Agile CRM is filled to the brim with features, and they're almost all exceptionally easy to use. Adding and managing contacts, companies, deals and cases is all effortless. Document management isn't too bad, and there's a strong array of plugins to help bolster functionality for premium users. However, the email marketing arm of Agile CRM isn't exactly top notch in my eyes. It needs work in terms of the templates offered, as well as the overall user experience. There are also a few minor issues, but overall, I think Agile CRM does a fantastic job of organising contacts, companies, deals, documents, and more. It's a strong, flexible CRM, and well worth a try.
Pros
Agile CRM is jam-packed with features out of the box.
Excellent contact tagging and filtering system.
Sleek user interface for the most part.
Healthy range of plugins to extend functionality, but free users only get to choose one.
Good support system.
Attractive reporting section.
Solid landing page builder.
Free for up to two users, and the priced plans are reasonable.
Cons
Agile CRM gives you CSS-laden Web Rule templates, and then prompts you to convert them using a third party converter. I found that strange.
Some minor interface issues, including a mixed up HTML * WYSIWYG editor under the "Web Rules" section.
Email marketing features aren't great.