Agility CMS has started to roll out the redesigned version of its popular web content management solution.
The platform provides users with a cloud-based digital content management solutions. It's aimed primarily at large companies, and caters to some of the top brands around the world.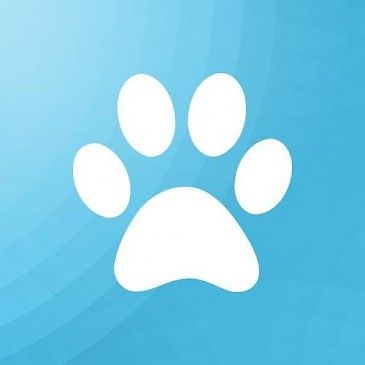 Some Agility users have already received the update, transitioning from the old interface, to the new one. According to Agility themselves, those users have responded with "rave reviews."
A Brand New Interface & The Introduction of Dashboards
Agility has revamped their interface, which now provides an increasingly intuitive and visually attractive experience. A responsive framework and touch-friendly elements modernize the platform and enable users to update their website from anywhere, at any time.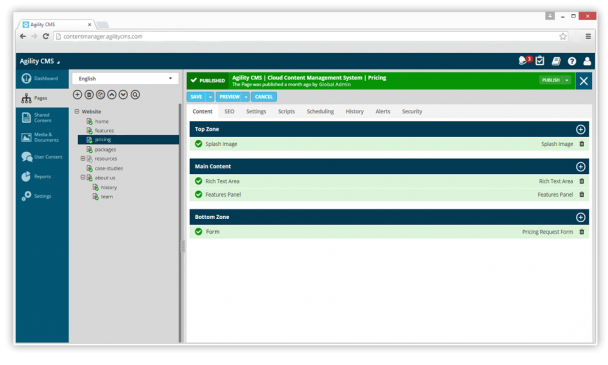 The redesigned also brings about robust workflow improvements and performance updates in order to provide marketing and development teams with more flexibility. The aim here was to make more tasks doable in fewer clicks.
One major Agility CMS update is the introduction of Dashboards, which provide improved insights to users on overall website performance, as well as user activity and recent changes made within the platform.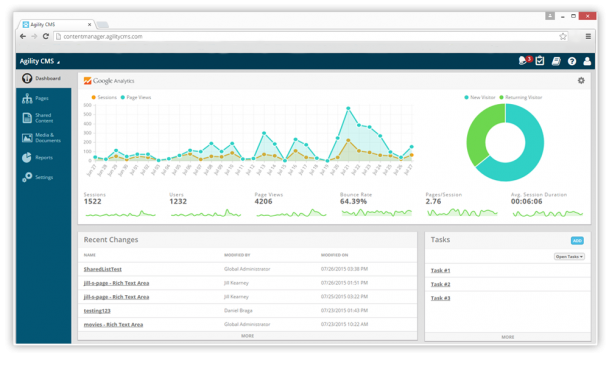 The Homepage Dashboard includes integration with Google Analytics, and and pulls in metrics like weekly page views and average session duration. In addition to the Homepage, other Agility CMS Sections now include unique dashboards that consolidate information specific to their functionality.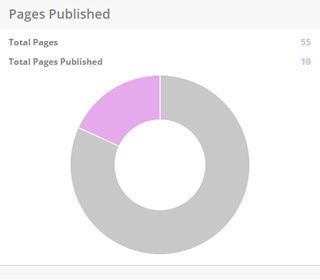 The Pages Section, for example, displays information about each webpage's performance and activity, including a website's top-viewed pages and top entry pages.
Sleeker, Faster & Better Value
According to Agility's CEO Jon Voigt, who was recently interviewed by CMS Critic, this update is highyl significant in the products' history.
"This a huge step forward for Agility CMS. The legacy content manager was built out 8 years ago, and it served us and our customers well.

This new, upgraded version provides the same user-friendly experience – but it's sleeker, faster and provides more value to all that login to the platform."
Agility plan to have everybody upgraded by the end of Fall 2015.
Learn more about what's new and improved in Agility CMS.
Also, check Agility out through our CMS Directory.