CMS Critic is proud to announce their status as a media sponsor for the MODX Weekend by Modmore conference.
The event begins on Friday 19th and ends Sunday 21st of September 2014.
The venue is to be within the Netherlands, in the heart of a privately owned 111 acre forest. Along with all-inclusive hotel rooms, food and drink, attendees can enjoy listening to a range of speakers who will be speaking on all the latest goings on at MODX. Additionally, the weekend talks will serve to update the MODX community on whatever is coming soon for the platform, as well as the Web industry as a whole.
The MODX Weekend conference promises to offer a high quality experience on a number of fronts, so let's take a closer look at what's on offer.
All-inclusive Treatment at a Stunning Venue
Attendees of the MODX Weekend by modmore conference can essentially kick back and relax, as the hosts take care of pretty much everything – from start to finish.
Luxurious VIP coaches are scheduled to pick up attendees from local airports and train stations, taking them right to the Conference Center Woudschoten, where the event will be held.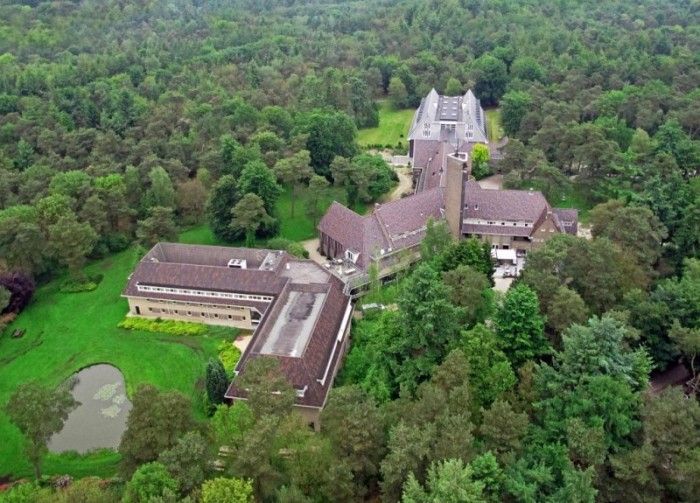 The Conference Center Woudschoten is home to a professional conference center, complete with three star hotel rooms, multiple bars and restaurants, and a breathtaking view.
Every hotel and conference room has a beautiful view of the natural environment surrounding the buildings, which will certainly enhance the typical conference experience. To explore the forest, attendees are also more than welcome to go for a stroll or even a bike ride.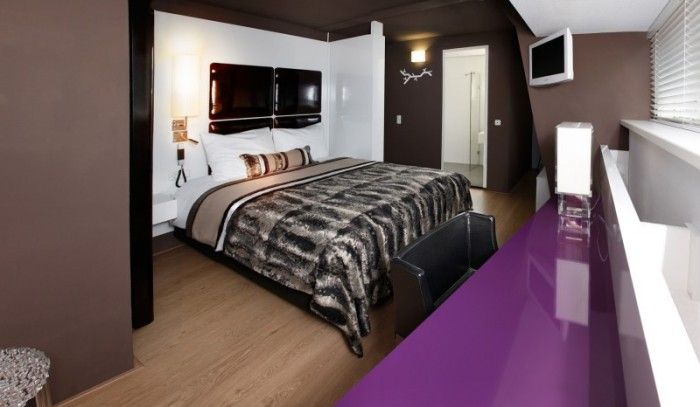 The rooms provided all have a great view of the surrounding grounds, and come with two single beds, a shower, a flatscreen TV, a desk to work on and some friendly amenities. 
A full list of what's on offer throughout the conference can be seen below:
3 nights in an on-site three star hotel room (Check-in Friday afternoon/evening, checkout Monday morning)
Breakfast Buffet on Saturday, Sunday and Monday morning
Lunch Buffet on Saturday and Sunday
Dinner on Friday (buffet), Saturday (three-course menu) and Sunday (BBQ)
Unlimited coffee, tea, water and a variety of soft drinks and snacks during the day
Drinks (including a selection of alcoholic beverages) and snacks every evening
Munchies and water in the hotel room
Evening Entertainment, including live music on Friday and Saturday, a Fussball tournament and more
Complimentary maps of the estate for walking or biking
Bikes are available at no charge at a first come-first serve basis
Access to at least 15 sessions on MODX and the Web
Unlimited streaming access to professionally recorded and edited videofootage for the sessions, available within a week or two after the event.
Pick-up on Friday from Schiphol Airport or Utrecht Central Station with a luxury VIP Coach.
Drop-off at the same location on Sunday evening or Monday morning.
Free goodies from modmore and event partners
The MODX Weekend Programme
MODX's weekend event boasts over 15 individual sessions, all of which will stretch from between Friday 19th to Sunday 21st of September 2014.
The official programme can be seen below.
Friday (Sept 19th):
We look forward to welcoming you to the venue on Friday afternoon/evening. There will be a dinner buffet served in the bar at 6pm, with plenty of drinks and opportunity to socialise while the lounge band plays.


Saturday (Sept 20th):
The conference starts around 9.30. The morning programme is all about the latest and upcoming techniques to use in MODX and the web in general. After lunch we look at performance and workflow in the broadest sense of the words. Attendees are also invited to do a 5 minute lighting talk at the end of the day. After a three-course menu in the restaurant there will be a good ol' fashioned party night in the bar complete with live band, stand-up comedy and more…

Sunday (Sept 21st):
On Sunday there will be two tracks of sessions. In the front-end track we talk about web techniques and front-end integration with MODX. The back-end track will be about developing custom components, plugins and other techniques on the manager or framework level. To end the conference we're firing up the BBQ and enjoying the last evening together.

Monday (Sept 22nd):
After breakfast it's time to check out. We're looking into some activities for the monday morning.
Early Bird Tickets are available at €699 (including VAT) until February 28th. After that, the price goes up to €799. So, make sure you take advantage of the massive €100 discount before it's too late!
To find out more about the all-inclusive MODX Weekend by modmore, check out the event's official website.