Requests come in every day to me from people looking to find the perfect software to start a social network and today, it looks like I won't have to answer those questions anymore. Why? Because you, our readers, have chosen what you consider to be the best of the best in this category. Today, I am pleased to announce the winner of the 2015 Award for Best Social Network Software.
The contenders this year were SocialEngine, MooSocial & Boonex Dolphin but the winner, by a huge margin is…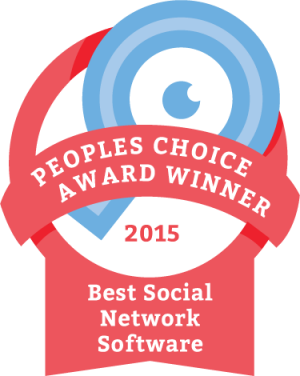 SocialEngine is an excellent social networking solution with two different offerings including a cloud edition. For those of you looking for a great solution, it looks like our readers are unanimous in their selection of SocialEngine.
Congrats to the developers. Learn more about SocialEngine.