When it comes to blogging, there are tons of amazing alternatives to the traditional software people are most familiar with. This year, we ran a category called Best Blogging Platform with the hopes of showcasing some excellent options for those looking for a great outlet for their thoughts. Today, I'm pleased to announce the winner of Best Blogging Platform is…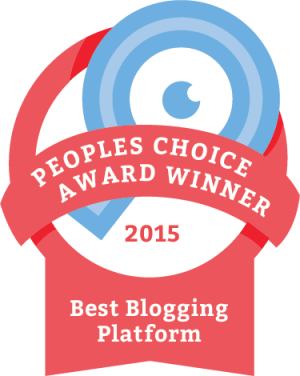 Founded by Twitter co-founder Evan Williams in August 2012, Medium is an amazing platform for thoughts, stories and more. You build followers and your stories are shared within a queue of other content. I've found that writing even one good story can quickly gain you a large following. It's a great writing experience as well with far more interaction on the content than I see traditional blogs getting.
Check out Medium today.