Finding a CMS that's powerful enough to offer a host of features geared towards communities can be a challenge. Fortunately, there are some great contenders in the market and these awards are a great way of highlighting some of the strong contenders. Today, I am pleased to announce the winner, selected by you, of the Best CMS for Communities award.
Contenders this year included Evoq Engage, Cartella by Ingeniux and Black Monk. After tabulating the votes, the winner this year is…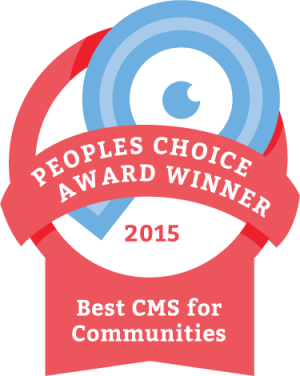 BlackMonk helps online publishers to create, manage & monetize portals, magazines, newspapers, business directories, or online communities. Convert passive content consumers into active content creators and cultivate a community around your content and brand. BlackMonk supports social & organic community development features like social sign-in, review & ratings, comments, forums, classifieds, content sharing & more.
Congrats to the team at Black Monk on their win. Check out their website for more info.