AppInstitute was founded in 2011 by CEO Ian Naylor and is now one of the largest app builders in the UK. During this time it has acquired a number of startup awards and is now making big waves in the US/Canadian market.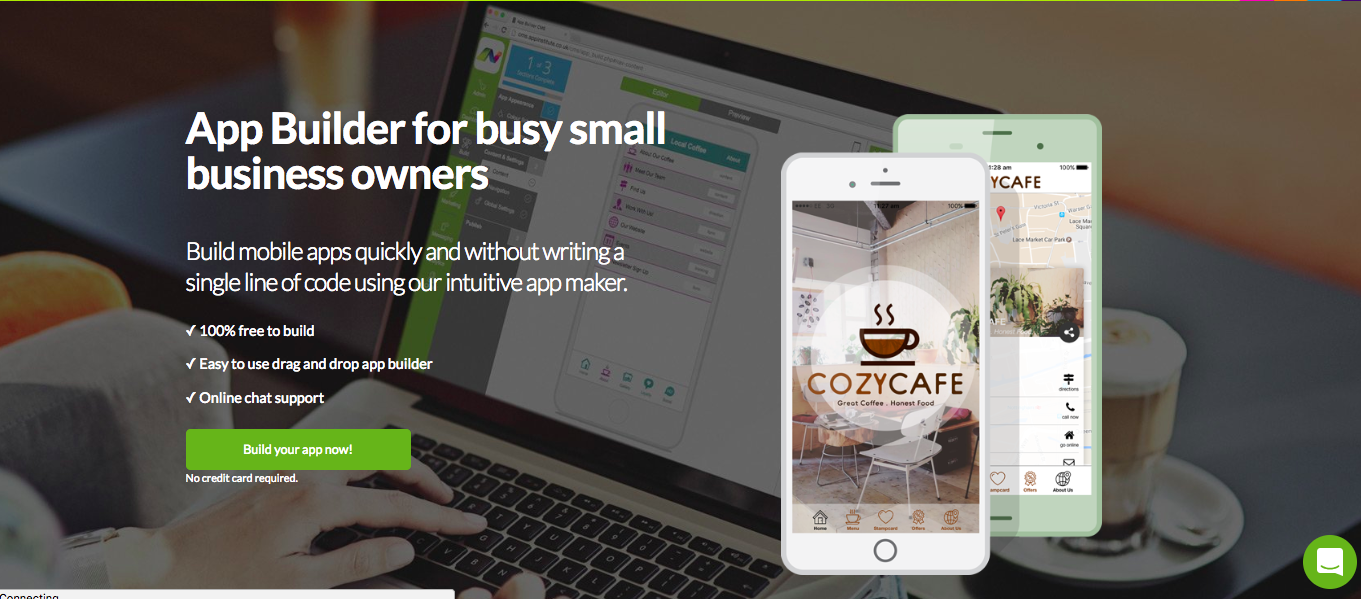 Known as the "Wordpress for apps", AppInstitute is a welcome addition to the App Maker CMS. The app builder guides users with no design expertise to create their own applications via the Software-as-a-Service platform. This gives SMEs and individuals the chance to minimize business costs by keeping app development and maintenance in-house.
AppInstitute's core value "Deliver Wow" is a bold statement for any business to make but it suggests that the company has complete confidence in its product. So the question is: "does it deliver"? Check out our review below to find out.
Getting Started
Setting up an account is a breeze and you'll receive a friendly "Welcome" email straightaway. Once you sign up, you'll see an option to extract your business information from your Facebook account by simply typing in your page name. Total convenience.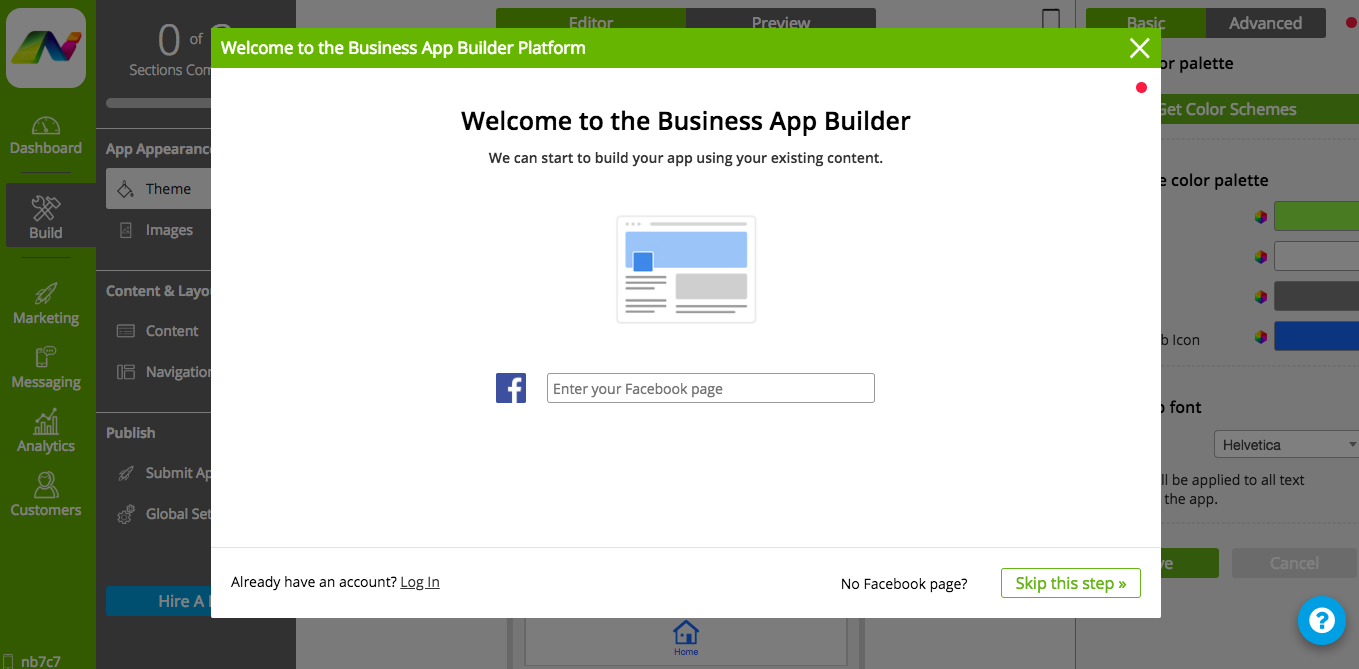 On the next screen you'll be asked to name your app and follow these steps:
Choose a category to find the best template for your app
Select your industry
Enter your website address to create a colour scheme that works with the app.
The app builder will then bring you to the next stage of the process where you can edit your design, add content, and publish your app.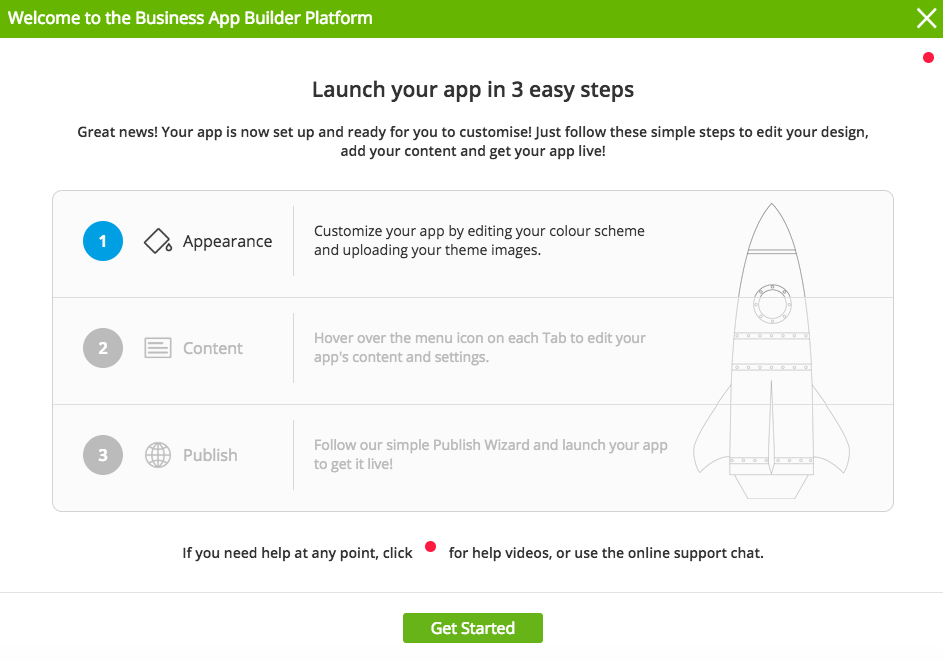 Design
Design options are a bit limited but the available templates are good – with some better than others. Once you've chosen a theme you have to stick with it unless you want to start over which is a bit irritating, so it's advisable to take some time in choosing the right one for your business from the start.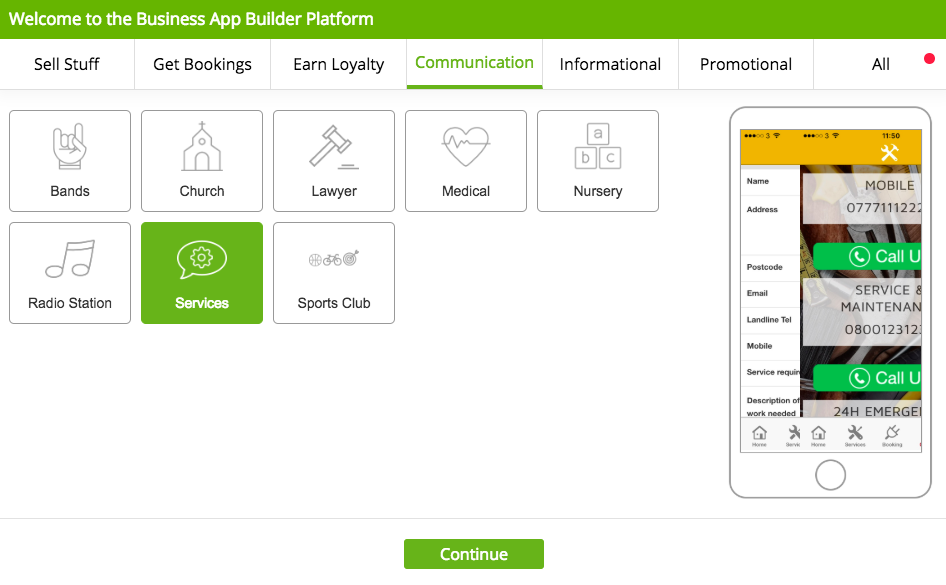 Usability and Support
One of the best things about this app is the support you receive whilst navigating it. The online demo/video tutorials are great for users who aren't at all familiar with the app building process (which likely accounts for a large portion of AppInsitute demographic) and this is important because the interface has a very cluttered look that may deter newcomers.
Once you look past that, though, the drag-and-drop builder makes it easy to edit or change various app elements and the addition or deletion of functions is also just a process of a few clicks.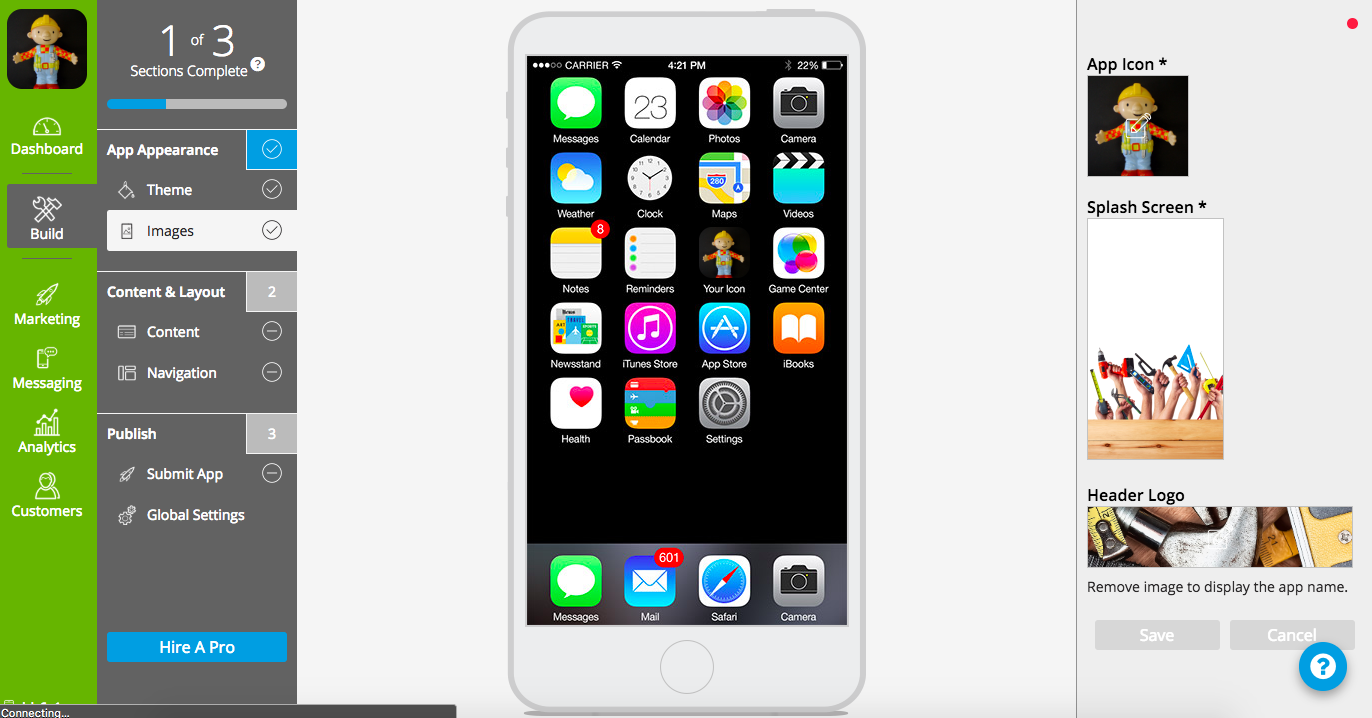 Key Features
In addition to the app templates available, there are more than 20 modules available to add more app functionality. Some key modules include:
In-app calendar and booking system including the use of rich media for the events you create
eCommerce module: create your own menu and check-out features so that users can pay within the app
Loyalty program: coupons, stamps, and loyalty point available
Maps and other location-based features
Marketing resources and analytics, push notifications, and a Content Management System are also available to give you even more insight into how your customers are interacting with your app.
Languages
As the company is based in the UK, I expected at least 2 language options. However English is the only available option at the moment.
Compatibility
AppInstitute is compatible with iOS 6.0 or later on the iPhone, iPad and iPod touch, and 4.0.3 upwards is required for the Android version.
Pricing
After your free trial, there are 4 subscription tiers available to suit your needs. The AppInstitute starter plan at $35 p/m is definitely affordable but it may not be enough for some companies. Things start to get a little pricey as you move up the tier ranks, but the AppBuilder Pro+ for $84 monthly is a solid middle-ground option that's both cost-effective and feature-rich.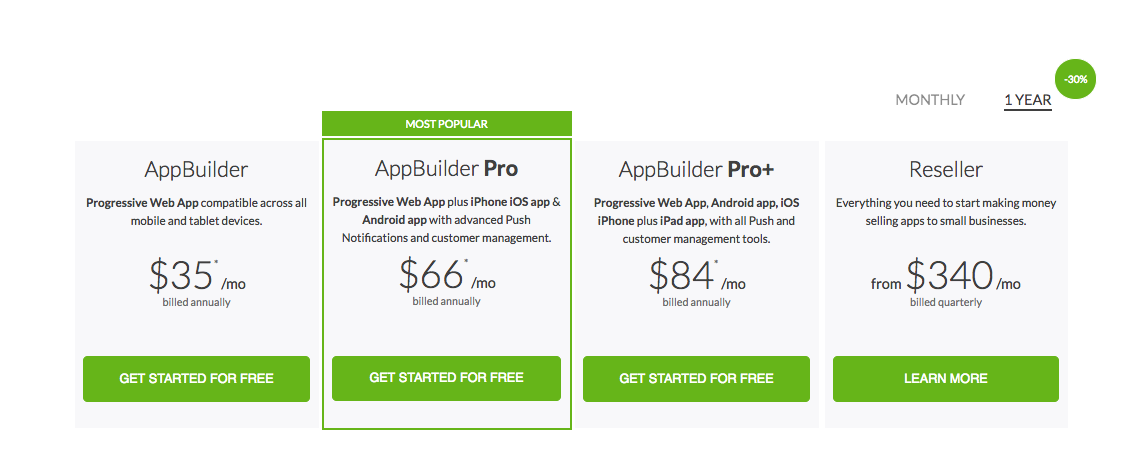 Pros
100% free trial with no credit card required
Drag-drop builder and instant preview
Possible to hire a developer to assist with the design
Great online support
Cons
Limited template options
Once you cancel your subscription, your app is automatically unpublished from all stores
Can be pricey
Cluttered UI
Final Verdict & Rating: ⅘
Overall, AppInstitute is a solid App Builder for app design newbies and the price factor isn't a massive issue in comparison to outsourcing your app development. The busy interface means that it may take complete beginners a while to get their bearings, but the features available more than compensate for that.
If you're a small to medium business in need of an app, I definitely recommend giving AppInstitute a try.