App development can be quiet lucrative if you hit the market just right, but many people don't have the time to invest in learning how to code their own apps. This is where AppMachine comes in, they are a CMS for app development. AppMachine is not open to the public yet, but people can now apply for an invite to test out the beta version. I managed to get my account approved and I got a sneak preview of what's to come. They are a CMS (rather than a framework) and cater to those who wish to connect all their content, social networks, services and online products into a handy app for their customers.
Using AppMachine
A lot of the steps are rather simple in AppMachine so I will glance over them a little. When you first login you will be asked to agree to the beta agreement, terms and conditions as well as being prompted to watch the demo video. Unfortunately there seems to be an issue in this part of the system. I've noticed after some time when I click back on the "My Apps" tab in the main menu, after being away from it a little while, it will ask me to sign all these agreements again. Even if you check the tick box on the video, not to be shown the next time you login, it still pops up. Also the demo video they offer seems to be in Dutch. I had to go off to their main website/youtube to find an English video, which to be honest, I found a little off putting in style. Things got better however.
After that you are automatically thrown into the wizard for creating a new app. If you exit out of this screen you will go to your app list, which by default has a few example apps in it to give you inspiration. The wizard, however, will take you through 4 stages. It will ask you to enter your app name and a website that holds links to all the content associated with this app. It will then automatically search the site for posts, feeds, images and other connected networks to import content.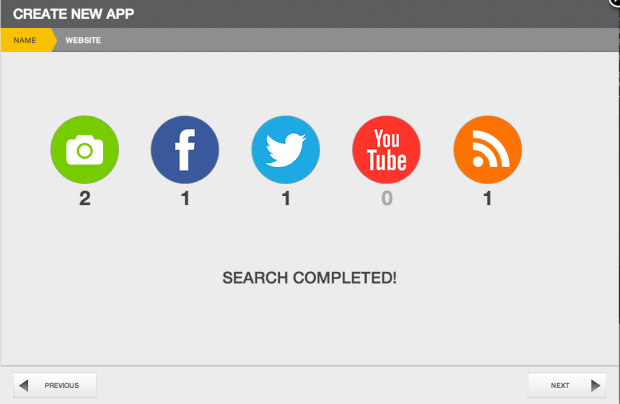 click to enlarge image
It will then give you the chance to decide which content you want include; your app is then generated and ready for customization. Under the "Build" menu you work with a "Lego-style" block interface to configure the functionality of your app. Each block has a number of setting tabs, some of which you may not have access to depending on the type of plan you have. If you are a designer who wants to completely redesign the look of the interface, AppMachine also gives you template images you can open in Photoshop to use as a guideline. Make sure that whenever you change something under the build menu, you click the yellow "save" button in the top right-hand side of the screen. There are a couple of issues in this part of the system too: I found that sometimes the save button doesn't show up and when I navigate away I lose work. It should show up the second you change something, if it doesn't then refresh the page. The other issue is the block text areas for the "information block" and "product description" seem not to save at all. They did, however, have rich text editors for those long text fields, so once they save your data they will be quiet useful.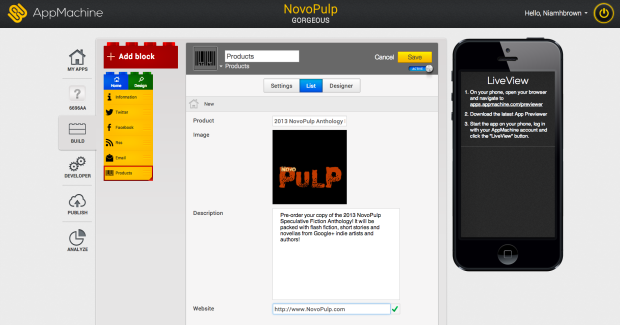 click to enlarge image
LiveView and the Previewer App
I think one of the best parts of AppMachine is the way it lets you preview your app whilst you build it. AppMachine comes with two handy tools for previewing your work: LiveView and Previewer. Previewer is a free app you can install on your mobile phone and login with your AppMachine account details. Then it gives you a list of your apps that you can preview in it's current state. I found this to be easy to use and a great way to see how your app looks on a mobile device to resolve issues.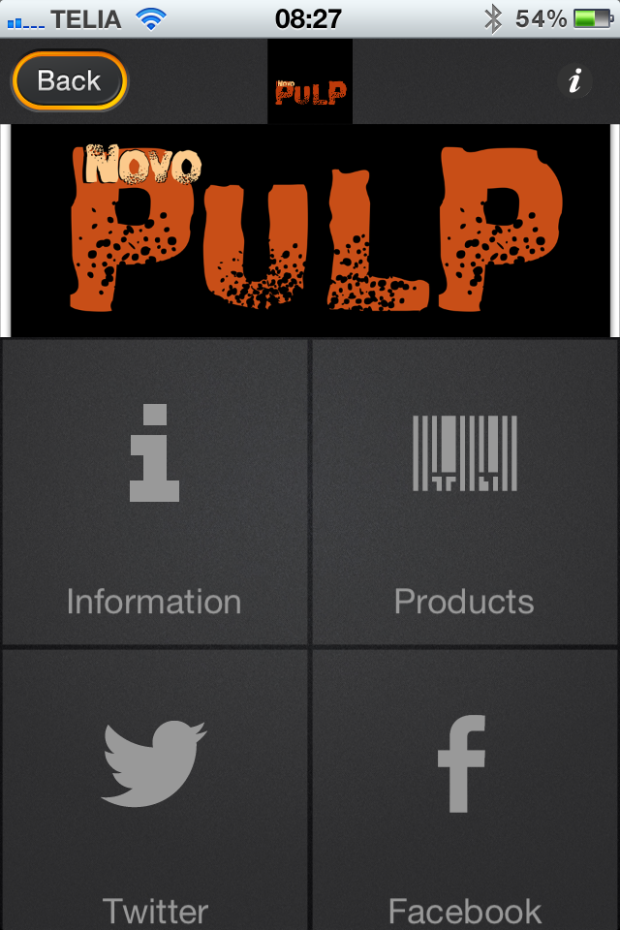 click to enlarge image
LiveView is an option to connect your mobile device to the mock-up iPhone wireframe that you see on the right-hand side of every webpage in the AppMachine dashboard. You do this by going into the Previewer app and clicking the "LiveView" button in the top right-hand side of the app list. This will then connect to LiveView in your browser. You will see a list of your devices connected and then you can browse your apps in much the same way as the previewer app.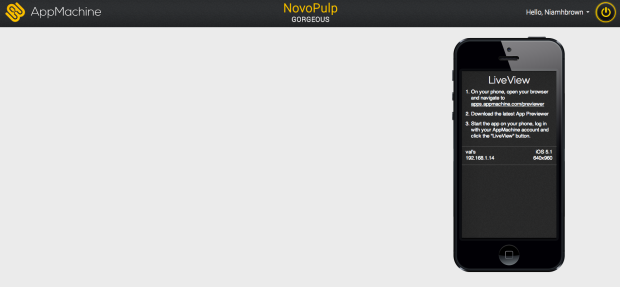 click to enlarge image
The only downside about LiveView is that it is bandwidth intensive and if you're on a rural broadband connection like me it is rather slow. I stuck to the Previewer app in the end.
Pricing
AppMachine is free whilst you develop and test your app but when you want to publish there is a one off charge. There are 3 plans: gorgeous (individuals building their own apps), designer (advanced design features) and developer (advanced developer features). I was given a gorgeous account so I can't comment on the other two plans. The advanced plans have additional kinds of blocks to add to your app and the other features listed below to improve the quality of your mobile application. The development plan will allow for web services, which opens up a whole lot of possibility. I understand, at the moment though, that not all of the developer plan features are ready yet.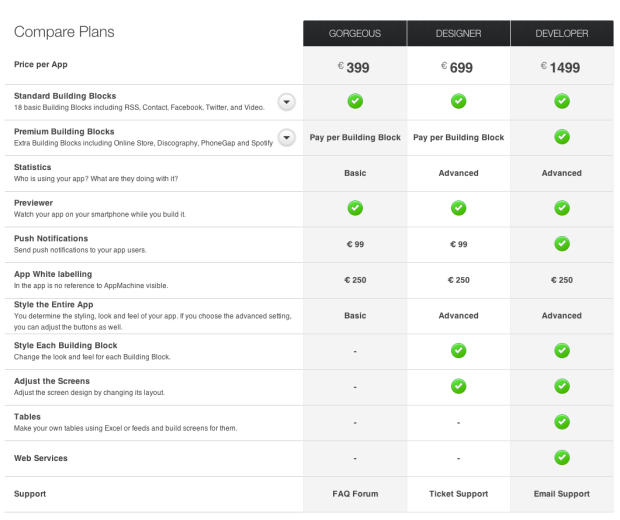 click to enlarge image
On top of the publication charge there is also an update fee, which can be either a one off upgrade or on a monthly service plan to cover all eventualities.

click to enlarge image
The Verdict
If this was a product that gave you a framework to build more than the equivalent of a landing page app it might be a better return on investment, but I think at this stage it is unlikely to refer enough sales and customers to cover the costs for most users. For larger companies that can afford to take a hit as early adopters in order to provide a useful service to a large customer base, however, may still find it useful. Coming in now does allows you to participate in moulding it's expansion and to get ahead in development experience at a platform that I'm sure could be popular. The process for creating apps is very intuitive and uncluttered, developing and testing is very user friendly. I put my app together in about an hour and I never had to look for help.
Once AppMachine is live to the public, who knows what other functionally they may add next. With time I could see them "go enterprise" and earn the price range they seem to be targeting.