Automattic, the parent company of WordPress, has announced that .blog domains will be available for everybody sometime during 2016.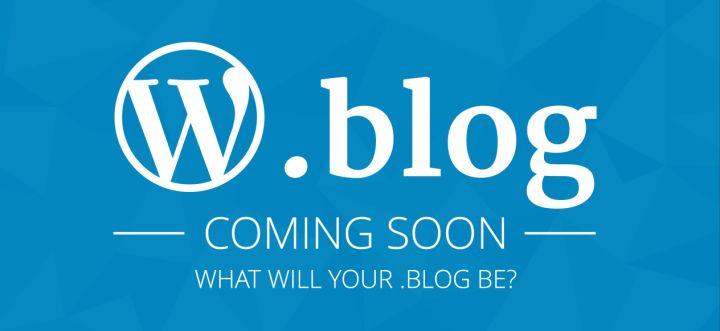 According to Automattic's announcement, they have recently secured the rights to oversee and operate the sale and registration of .blog domains, a new and never-before available top-level domain.
.blog For All
Webmasters will be able to purchase .blog domains at WordPress.com as well as through Automattic's partner domain name registrars (somehow I doubt that 123-reg will be on the list).
This means that .blog isn't dependent on WordPress. Even if you're running a Joomla website, a .blog domain could soon be yours to use as you wish, just like a .com.
Automattic themselves made a bolder comparison to .com domains, stating that the .blog domain extension will give people an alternative:
For years, .com was the dominant choice for website names, but it's become increasingly difficult to find a name. With a top-level domain like .blog, you can get a name that truly matches your identity. Plus, you'll get all the same benefits with Google search results.
What Does This Mean for Blogging?
There's no doubting the influence that Automattic has on the blogosphere. It has become a cliche statistic, but through WordPress, Automattic powers almost a quarter of the Internet's websites (the CMS' of which we have knowledge of).
But will this change the face of blogging? Probably not.
Will we see people using .blogs for anything other than small and personal websites? Will it rival .com domains and become as widely used? I don't even think Automattic believes that.
But still, it's exciting, tempting – and about damn time, too.
After all, with tacky domain extensions like .guru and .cash flying around, I'm surprised it's taken until 2016 to see .blog make an entrance.
Will you be picking up a .blog domain? Let me know in the comments section below.