Launched in late 2012 by Banglore based DoubleSpring Media Ltd, BlackMonk CMS is in the business of aiding publishers to build, manage and monetize an array of web portal types.
BlackMonk CMS is a platform designed to power online newspapers, magazine sites, business directories, city portals, community portals and more.
When it comes to running such online publications, there are a few stand out elements your content management system needs in order to make life easier. These elements include general speed, quick and easy content publishing and of course, a front-end which looks the part.
So, let's get right into finding out whether or not BlackMonk CMS delivers on these fronts.
Initial Thoughts
All websites need to convey a relevant and convincing message to their visitors within a few seconds of the page loading – but none more so than websites representing a CMS.
Thankfully, as soon as I landed on the BlackMonk website, I knew where I was, where I needed to go, and more importantly, I felt like I was in a professional online environment.

Their website is sleek and modern, and it doesn't take much digging in order to find out what BlackMonk does, and how it does it.
Everything worked well, and everything was how I expected to find it.
There were over twenty live examples of BlackMonk at work to be found on their website, along with an array on useful information regarding functionality, extensions and company history. All good stuff.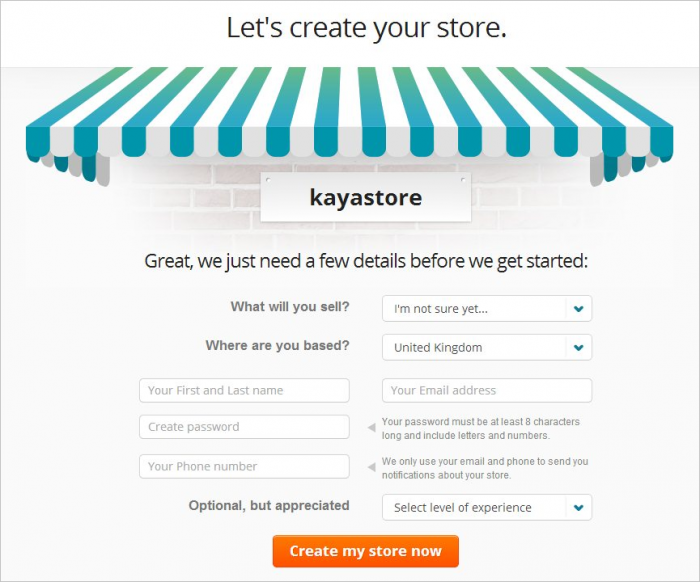 Although it was very early in the review process, I was already relatively impressed with the way BlackMonk had presented themselves, and so I was looking forward to finding out if this slick experience carried over into the BlackMonk CMS itself.
Getting Started
After requesting my demo from the (very helpful) BlackMonk team, I found myself presented with a two separate back ends.
One – I was told, was for super admins and site owners, whilst another was for editorial staff. So, instead of just one admin panel for all users, with different restrictions and abilities for different user roles, there were two very different ones.
This means that, as a site owner or admin, you will have to jump between two different panels in order to carry out certain tasks. I wasn't a fan of this approach.
Nevertheless, I didn't immediately feel that it was a huge issues, and so although I strongly felt that a unified back end would work better, it was time to see just how well both of these dashboards worked.
The Super Admin Panel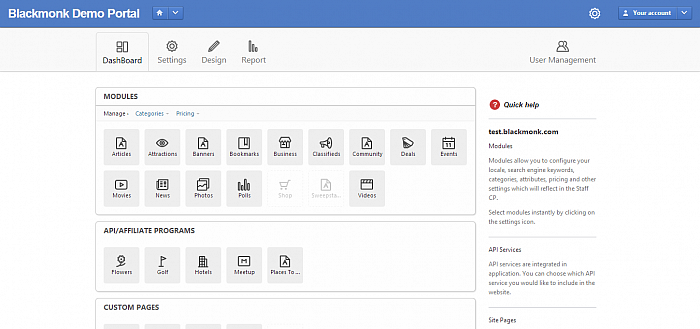 The BlackMonk primary admin panel – for website owners and super admins, facilitates core configurations including website SEO, site navigation, app activation, staff and user account management, and so on.
This panel was the plainer of the two admin panels, offering a straightforward look at some active modules and pages. Within the panel, I found settings relating to menu setup, search engine optimization, active modules, and more.
After experimenting for a while with the primary admin panel, I moved on over to the secondary, staff control panel.
The Staff Control Panel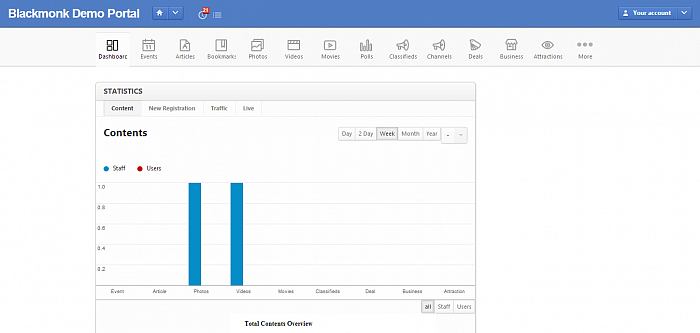 Due to its detail, the BlackMonk staff control panel took some getting used to.
The dashboard was slightly more like a traditional admin panel, but only just. There were some stats on show, but none of the elements on the page really looked too pleasing to the eye – and that's something of importance. The uploaded content pie chart for example, which is located on the main dashboard, is floating awkwardly in white space, looking jagged and unprofessional.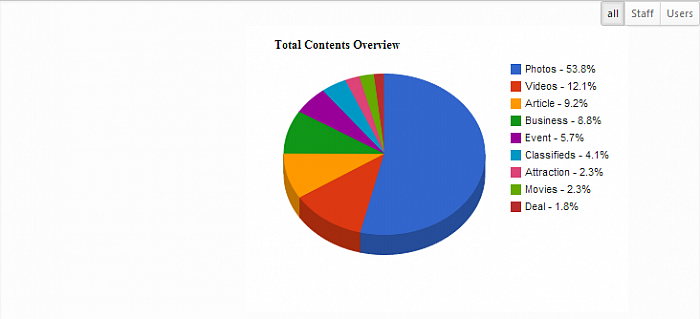 I went for the "Take a Tour" option at the top of my screen, but I was presented with what seemed to be an interactive guide through some of the features on my screen. Unfortunately though, the grey box which was supposed to be my guide was completely void of any text on particular pages. So much for that slick experience I was expecting.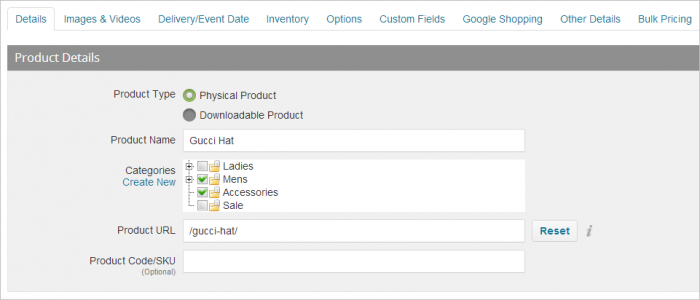 Instead, I ventured into the back end by myself. I came across many settings related to articles, events, classified ads, and more, many of which I will discuss later in this review.
As I continued my exploration of BlackMonk CMS, I found myself continuously switching from the super admin panel, to the staff admin panel to carry out tasks like page creation and banner configuration.

This switch was sometimes done automatically, such as when I tried to edit articles from the admin panel. This meant that in order to get back to the admin panel I was just using, I had to switch back once again.
Thankfully, switching from one panel to the other isn't too difficult, as it can be done quickly via the "Your Account" menu. But this only served to puzzle me further as to why I couldn't enjoy the options of both panels within one, unified interface. 
Adding Pages & Articles
The super admin panel allows you to create custom pages and modify existing ones quite easily.


Page titles, URLs and even some search engine optimization options can all be tailored, and the content editor is clean. Perhaps a little too clean. 
You may dabble in some simple text formatting, hyperlinking and even try your hand at making bullet points. But that's pretty much it. No further content creation options are available, and that includes no option to insert images.
The result is a bland custom page of nothing but text, like the one seen below.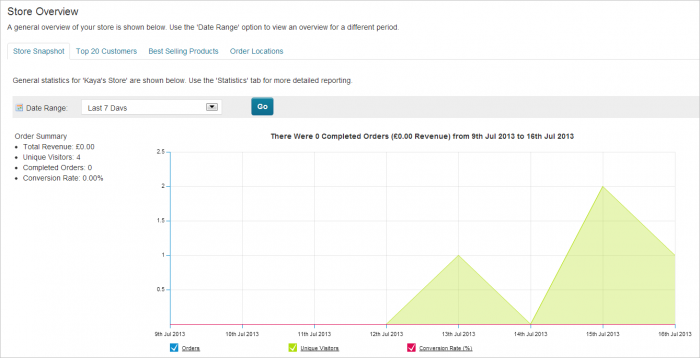 Articles on the other hand, have some more flexibility. You need to switch over to the staff control panel to begin creating and editing articles, but once you do, you can enjoy some greater creative freedom.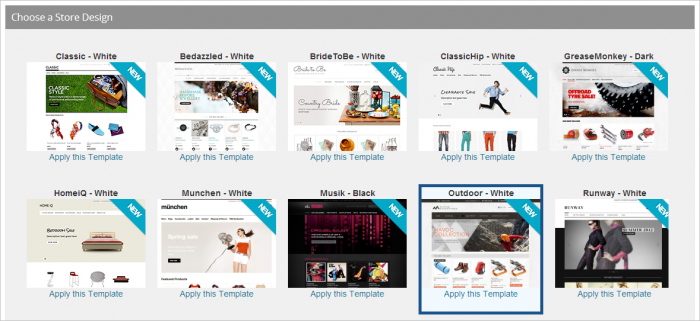 On top of the formatting available for custom pages, you can insert images, align text, use blockquotes and more. None of these functions are particularly surprising to see, but what is surprising, is their absence from the custom pages section, when they are so readily present when creating articles. 
Apps & Extras
There are a lot of apps and features within BlackMonk, and they all work exceedingly well. 
Events, Attractions & Media
The "Events" section on the staff control panel allows you to add all types of events with specified dates, locations, descriptions, contact details, social media URLs, and more.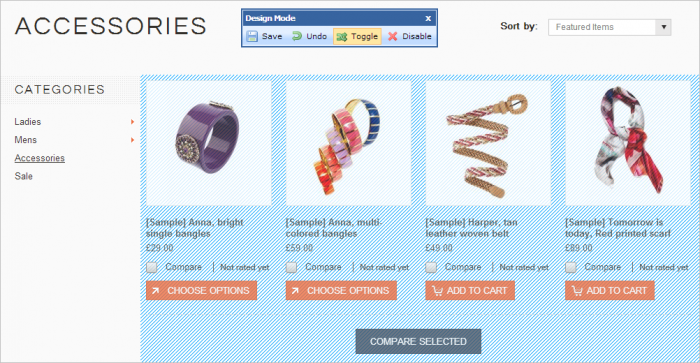 Local and International attractions can be added in a similar way. Heading over the the "Attractions" button enables you to set up a new attraction, specifying categories, ticket costs, duration periods, and so forth.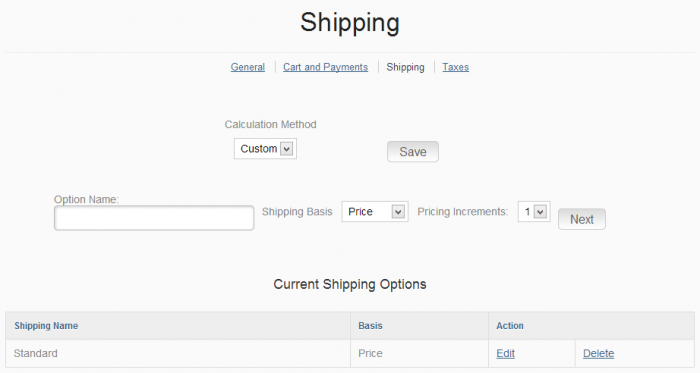 When it comes to uploading and presenting media such as images and videos, BlackMonk continues to impress.
Image galleries can be assigned categories, tags, and descriptions, before you begin uploading your images. These images can be uploaded from your own computer, or from Flickr.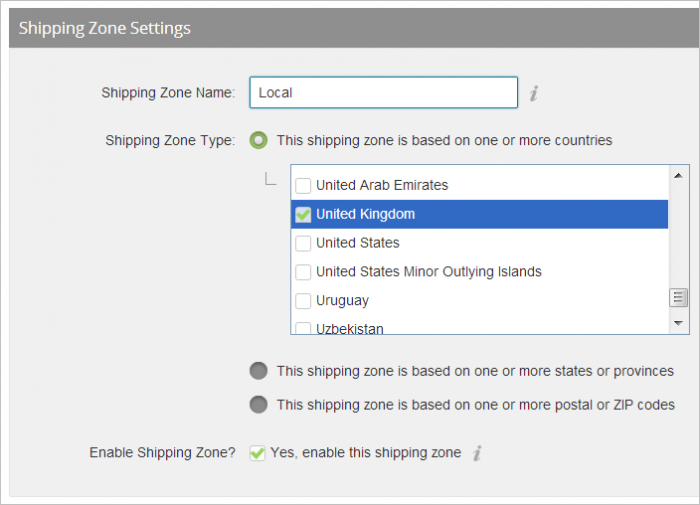 Videos can also be uploaded. You can search through YouTube and Vimeo right from the admin panel, and simply click on the videos you would like to publish. There is almost no waiting time between finding your video, and publishing it.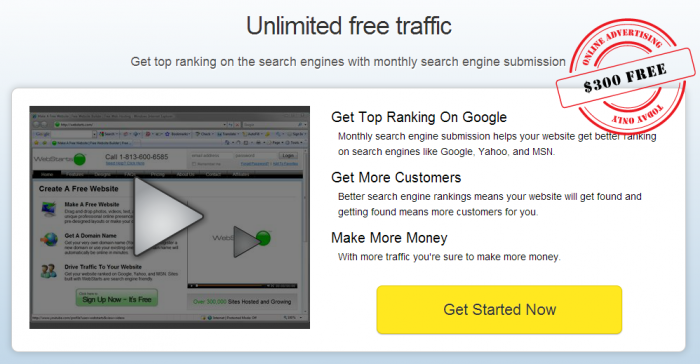 Movies & Polls
Creating a movie directory with BlackMonk is also straightforward. All you need to do is head over to the "Movies" section, and start creating your directory by adding Movies to the list. 


You can specify a range of information including genres, languages, directors,and even embed trailers and promotional posters. 
Polls are another built-in feature. Clicking the "Polls" button allows you to quickly set up a poll question, with an unlimited number of answer. You can set an expiry date, and even toggle between whether or not users can offer multiple answers.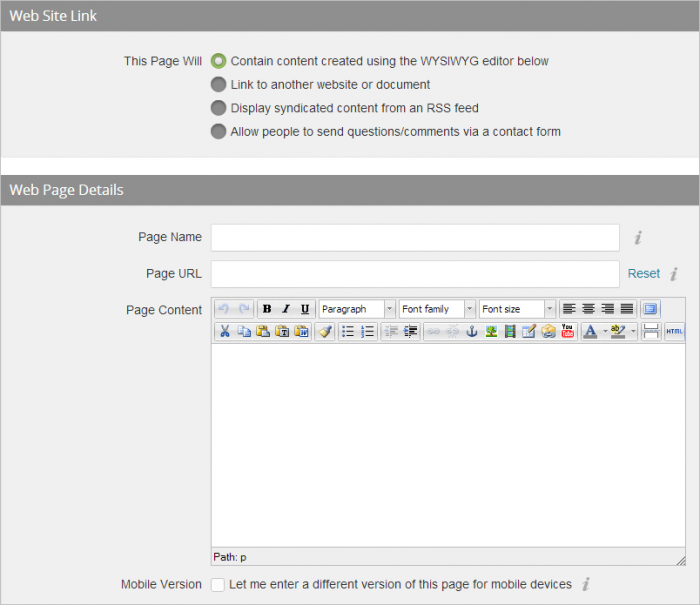 Templates & Design
The front end design of BlackMonk websites, is another factor which seems to be decided when you contact and work with the BlackMonk team in order to get your website up and running. 
There are no ready-made templates to use from, which goes hand in hand with BlackMonk's desire to deliver a bespoke service to each client. 
At the same time, some light can be shed on the way BlackMonk works design wise. Browsing through the main BlackMonk website, and the many showcased live examples, you can gather quite a bit. 
For example, their web portals are HTML5-based and fully responsive to computers, tablets and mobiles of varying screen sizes. Furthermore, from a purely aesthetic perspective, BlackMonk seem to know their way around making a pretty website, with all of their live examples looking extremely professional and well built.
Marketing & Monetizing
BlackMonk put a large emphasis on being able to earn from your website, and they have indeed offered up some great methods to monetize and market online.
Search Engine Optimization & MailChimp Integration
Switching back to the super admin panel, you can find some handy SEO options under "Settings".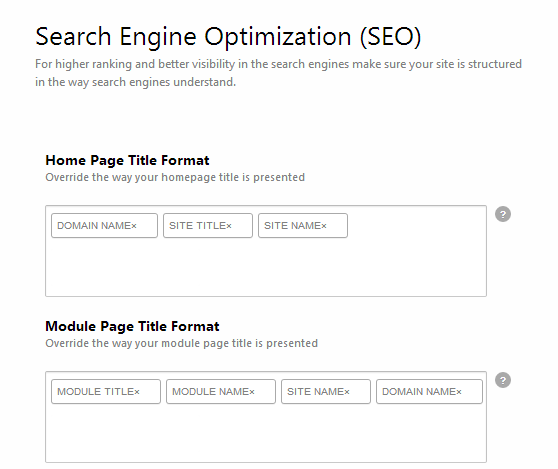 Here, you can set home page title formats, module page title formats, and more. These settings define how the titles of every page on your website appear. Furthermore, you can integrate Google Webmaster Tools, Bing Webmaster Centre and also modify your robots.txt file. 
Other SEO settings are dotted around the control panels, allowing you to configure settings as you add new content. 
Heading over to the "Newsletter" tab under "Settings" reveals the option to integrate MailChimp.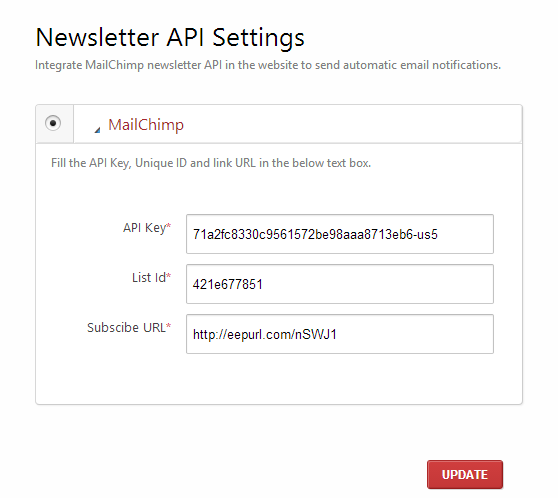 You can simply insert your MailChimp credentials, and BlackMonk will ensure that new subscribers are dealt with via your MailChimp account.
Banners, Deals & Classified Ads
Here's where the monetization options come in. 
Heading to the "Banners" section on the staff control panel, you can quickly create a brand new banner along with a title, URL, expiry date, and more. You even have the option to upload a creative or use a script – meaning Google Adsense will be a piece of cake to integrate.
Ad placement and size can also be configured.


Special offers and deals can also be advertised and promoted via the "Deals" section. Descriptions can be added, expiry dates, images and even ine print if neccessary.


Classified ads are also an option, with locations, descriptions, fees and other important information all being easy to specify.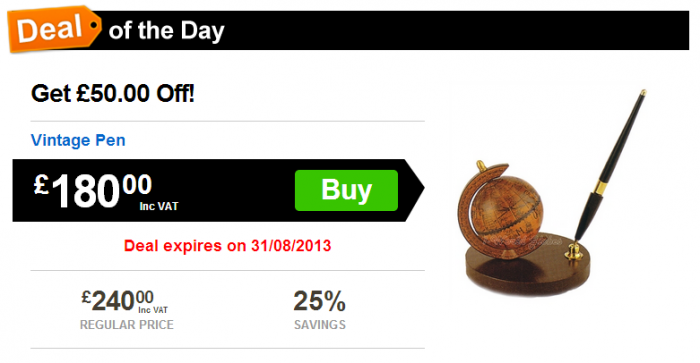 Affiliate Schemes
Finally, perhaps the most exciting monetization option offered by BlackMonk, is the affiliate scheme system it has in place.
Five services can be readily offered – Flowers, Hotels, Meetup Services, Places to See and Golf. Each of these services have heir designated affiliates in place – so all you need to do is sign up with them an an affiliate, and get promoting.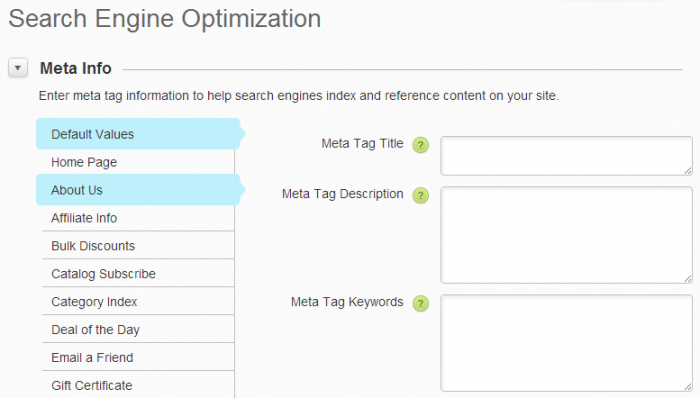 Sponsored & Featured Listings
When creating new movies, articles, events and other content, you can apply multiple levels of listings (Free, Sponsored & Featured). This enables you to charge fees for sponsored and featured content quickly and easily.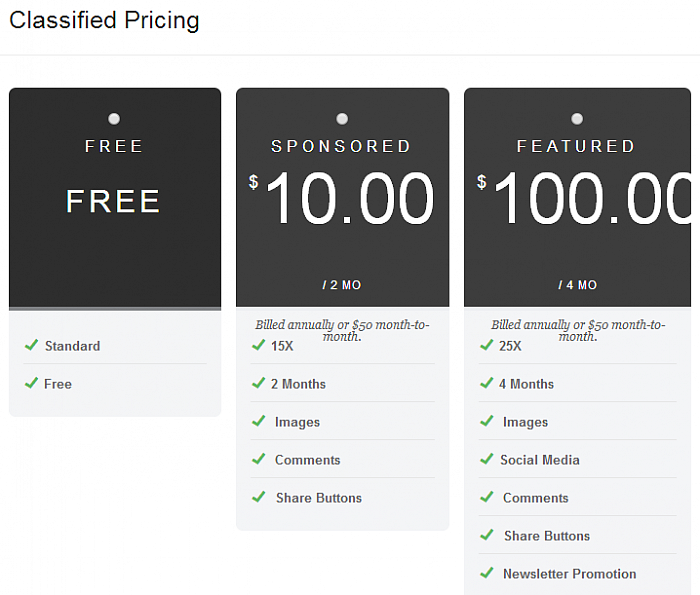 End users who upload such content can also pay online via PayPal, Stripe and other gateways, in order to give their their events, classifieds, and other content a sponsored or featured status.
This option is naturally one of the biggest ways to monetize your BlackMonk website, as it enables you to charge external advertisers and promoters, along with existing members of the community who want to get their voices heard.
Getting Help
As far as support is concerned, BlackMonk offer up their product support experts on a 24/7 basis, by both phone and email, with their contact details displayed on their Support Page.
As previously mentioned, new BlackMonk clients get a personalised treatment, with support right from the start to help get things started out on the right foot.

I myself was put in touch with the BlackMonk team when I requested to try out their platform, and they dealt with me and my questions quickly, and professionally.
It would still be nice however, to see some further support attempts from the BlackMonk itself website, such as a simple "Frequently Asked Questions" page.
Pricing
I contacted the BlackMonk CMS team regarding their prices, and they informed me that pricing depended on the client's individual requests.
Their approach is to cater specifically for every client, building bespoke solution after bespoke solution upon the BlackMonk platform.
Is this the way I prefer CMS' to be offered up? Not particularly, but it is an entirely acceptable approach.
BlackMonk want to be there for their clients and ensure that their product is used to its highest standard every time, and although that means keeping prices and packages behind a curtain, I can't fault that.
So, the only way to gauge the pricing of BlackMonk, is to request a quote, which you can be done quite easily via their website.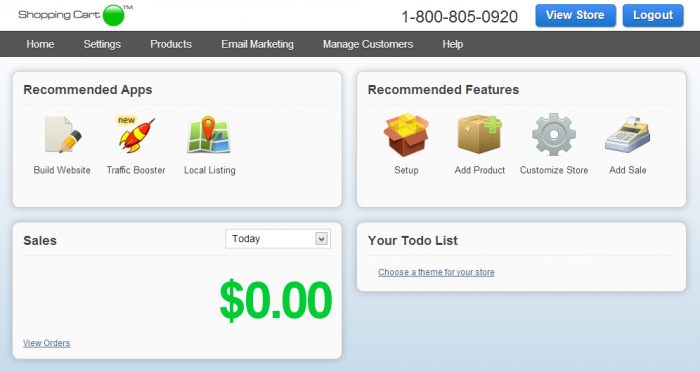 The idea is that you send BlackMonk your contact details and wait for them to contact you before you explain your needs and wants.
One thing that is missing from the "Request a Quote" form though, is a section where you explain those wants and needs. The entire process would surely be sped up by having a section for that on the form.
The Verdict
BlackMonk CMS is a powerful platform – but at times, that power can be frustrating to harness. 
The user interface, despite being clean, neat and easy on the eyes, isn't the friendliest. It looks very well ordered, but after some exploration, it feels in need of improvement.   
The control panel is segmented into two parts, and finding your way to editing a specific part of your BlackMonk website can get confusing. Speaking from a purely navigational sense, the admin panels lack fluidity. I found myself having to switch from one admin panel to another quite regularly, and I sometimes found myself deep into some settings, with no way out other than returning back to the first page I started from. This was not a universal issue found throughout the back end, but it was an issue nonetheless. 
It certainly got easier to use as I carried out my review, but that doesn't mean such issues should exist. 
Despite these issues, I still have a good opinion of BlackMonk, purely because of its functionality. apart from the inability to insert images into custom pages, BlackMonk is filled to the brim with features, all of which are relatively easy to set up and modify, and all of which work brilliantly on the front end.
Pros
BlackMonk CMS is a very powerful platform, with a myriad of functionalists ideal for community, directory and news portal websites of all kinds.
Plenty of flexibility thanks to a range of features which can become the main focus of the website. Such features include directories, articles, movie listings, special deals, affiliate schemes and more.
The BlackMonk team are eager to offer each client a bespoke service, which means a tailored front end, and helping hand to get you on the road.
Good range of integrated apps and online tools including MailChimp, Google Webmaster Tools, Google Maps, and so forth.
A range of built-in monetization options including sponsored & features listings, affiliate programs, classified ads and banner ads.
Plenty of optional services to help launch and market your website.
Cons
A segmented back end leaves you switching between the admin and staff panel, causing some confusion and unnecessary loss of time.
The back end has some navigational issues, with some pages lacking the functionality to send you back to the previous page you were on.
Certain areas of the staff control panel offered a "Take a Tour" option, whilst others did not.
No ability to add images or any type of advanced formatting into custom pages.
The dashboard's of both control panels lack polish.
Final Remarks
I think that BlackMonk has a lot to offer when it comes to functionality. A quick look at some of the live examples of BlackMonk CMS will tell you that it has the ability to support some pretty impressive websites. Without a doubt, the platform is packed with features, all of which work extremely well, and align with the community-inclusive ethos which BlackMonk seems to ooze.
However, I believe that the development team need to spend some more time on the way BlackMonk works behind the scenes. 
The reality is that when I was carrying out my review, building those impressive websites seemed possible – yet at times, unnecessarily difficult. The back end has its faults, from slight navigational annoyances, to the fact the control panel is split into two parts, despite both of them being linked together via some of their functions. These minor issues soon combine to make the control panels feel rigid, and in need of a revamp.
Having said that, the amount of features and options on offer really helped me to start appreciating the potential of BlackMonk. I can definitely see why over 100 portals already run on the platform, because it really is a great way to present lots of monetized elements, engaging features and useful information in a beautiful, interactive manner. 
Overall, I'm very impressed with what BlackMonk has to offer – but I'm just not sure the back end is being offered in a way in which it deserves.
To find out more about BlackMonk CMS, check out their official website.