BlackMonk, the CMS specializing in portal, has stretched out a hand to startups.
The Banglore-based platform is built to power online newspapers, magazine sites, business directories, city portals, community portals and similar projects.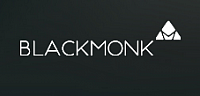 Traditionally, BlackMonk aimed themselves directly enterprises, quoting no less than $6,000 for a license. Now though, startups have a chance to get in on the action.
BlackMonk Small Business Edition
With prices starting from just $80 a month, small businesses can enjoy the following BlackMonk features on a SaaS (Software as a Service) basis:
There are three plans are on offer alongside the traditional Enterprise plan; Basic, Premium & Professional. Basic gets you everything on the list above, whereas higher plans grant you access to features like Google Maps integration and community forums.
A demo of BlackMonk can be applied for here.
To find out more about BlackMonk CMS, check out their website, or read our BlackMonk Review.