Squarespace and Brace.io have both announced their plan to merge, with the Brace.io team being absorbed into the Squarespace ranks.
Brace.io is a relatively new static website CMS with DropBox integration acting as an FTP, fast deployment, sleek templates, and some interesting tools and features including forms, charts, and tags.
Squarespace is of course one of the world's most widely used and respected website builders. Much like its competitors, it has a focus on simplicity, yet is still manages to pack a functional punch – maybe now even more so, thanks to the boost of acquiring Brace.io. Let's take a look at how this merge came about.
Squarespace & Brace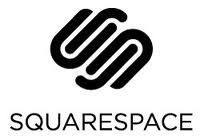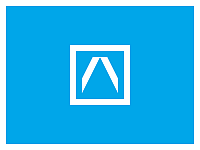 We don't know exactly what this move means yet, but here's what we do know so far.
Existing Brace.io users can continue to use our service until Jan 19, 2015, after which, all Brace sites, including redirects will be disabled. If you're a Brace free user, you will receive a coupon worth three months of free service on Site44.
Paying customers, will receive a full refund for their last subscription period, the same Site44 coupon, and a full year of Squarespace Unlimited for free.
Squarespace had to say via their blog:
"Over the last few months, we've been watching Brace.io, a company that shares our passion for simplicity and delightful developer experiences. Today, we're happy to announce that Brace.io is joining us here at Squarespace. We'll be working together to enhance our own developer workflow, and to create other beautifully simple experiences within the Squarespace platform."
Brace, had this to say via their blog announcement:
"In the end we feel that our vision aligns closely with that of Squarespace. They care about developer experience, as evidenced by the developer platform they launched with Squarespace 6. Together, we hope to create the best experience possible for developers on an online publishing platform."
So, this move seems to be focused on improving the Squarespace developer platform. But I have a feeling that Squarespace wants to benefit from this move in other ways.
A Hint of Things to Come?
As you can see from the quotes above, neither Squarespace or Brace.io has given away too much of the details of the deal.
But Squarespace hasn't made this move in vain, and so it will be interesting to see how the acquisition of Brace.io impacts future updates to existing features, as well as if we see any brand new features which Brace.io previously had on offer.
It would be logical to assume that Squarespace plans on poaching some of Brace.io's existing features, particularly their forms, charts, and tags tools. I go into more detail about what this Squarespace move means over on Website Builders Critic.
To sign up to Squarespace with a 14-day free trial, visit their website, or check Squarespace out via our CMS Directory.