Brandcast is the only end-to-end web design platform for professional designers, allowing users to design, host, manage, and publish custom websites without being limited by code and generic templates.
It's full of professional-grade tools, allowing you to make your design vision a true reality. The streamlined workflow makes it possible to have multiple projects open and going at the same time, boosting your design time and efficiency, so you can publish to a custom domain right away with just one click.
I decided to check out Brandcast for myself. Keep reading for my full review of the platform.
Getting Started
Signing up with Brandcast is definitely simple. It's easy to sign up, log in, and get started. Here's how it went: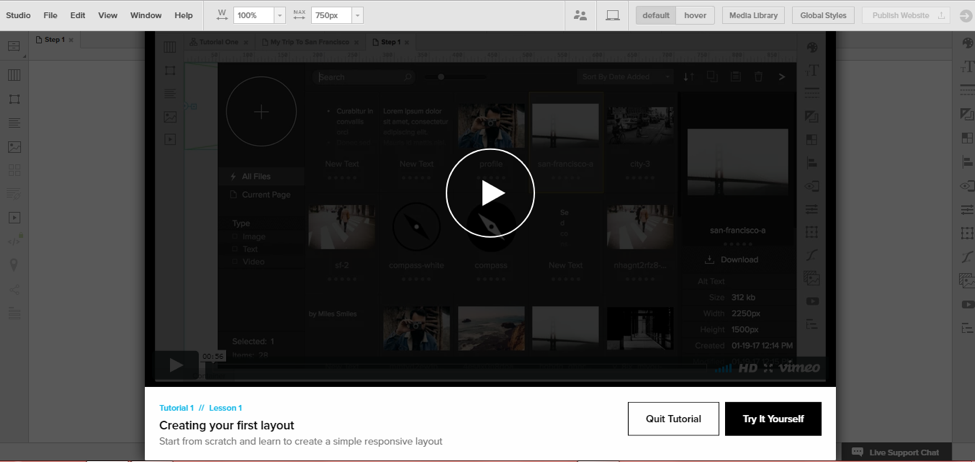 Once you are signed up and logged in, you are presented with a helpful tutorial that walks you through all the processes and steps necessary to design your website.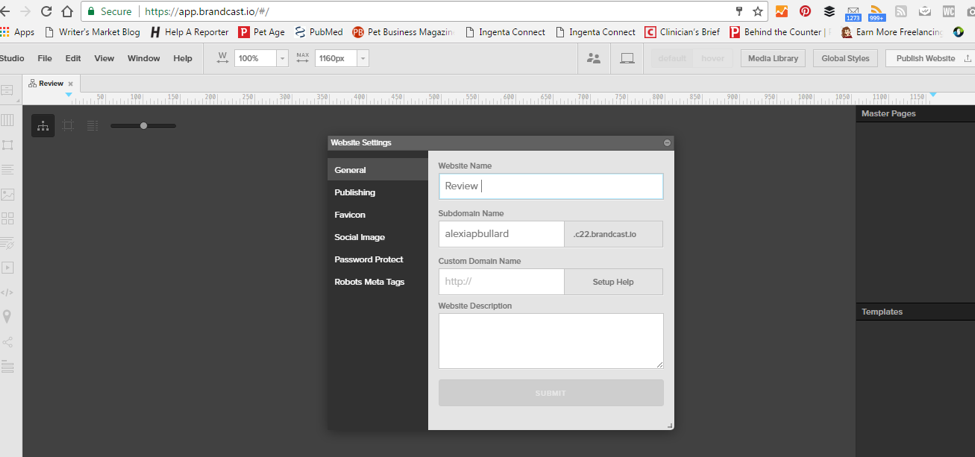 You can enter in a custom domain for your website, and then enter a description about your website. From there, you can publish your website, upload a favicon and social images, add a password to make your site private, and add in your meta tags for your SEO.
Building Your First Website
The tutorials and lessons offered by Brandcast for new users are remarkably straightforward and helpful. You can watch the videos, and then try it yourself.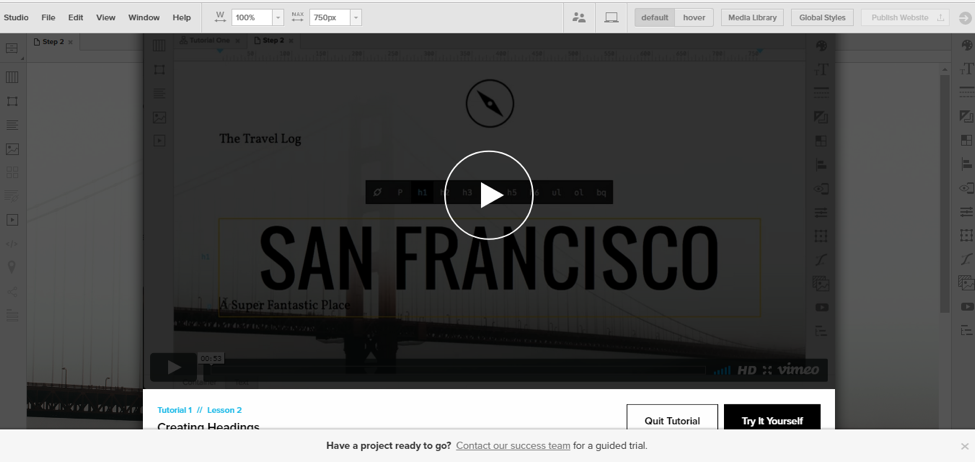 The tutorials walk you through each step, from picking your background image to adding text. It's a very basic drag-and-drop format, which makes it fast and easy for both the professional and amateur designer.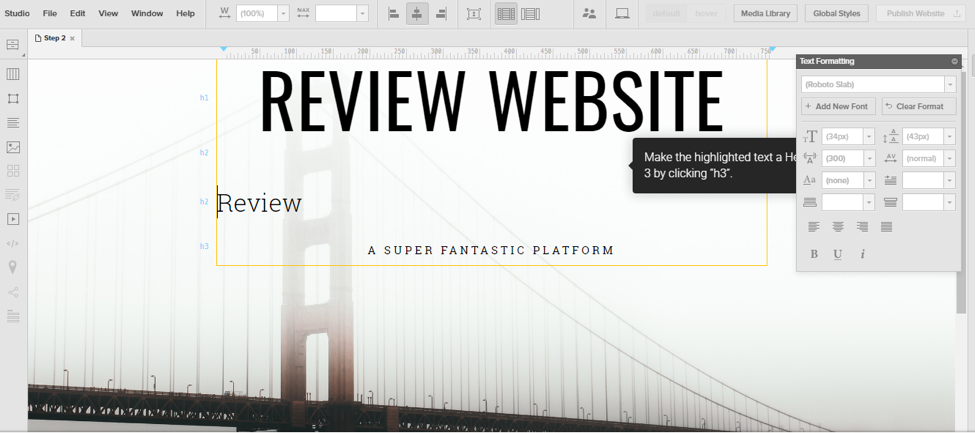 Designers can add video and images, either from their own library or the provided Media Library offered by the platform.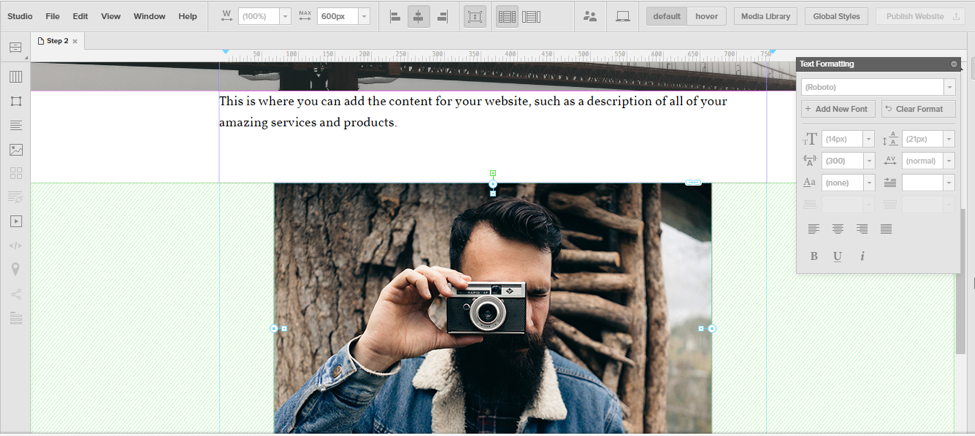 The platform is very easy to use, and you can have a great website designed in a short amount of time. You can also have multiple website projects going, so you can tab back and forth to work on them all at once.
Usability
If you watch the tutorials first, it's SUPER easy to find what you need, and to use all of the features. Simply drag the image/video/text box onto the page, and then double-click the area to begin working.
If you have an image to add, drag and drop it, and then click the Match Browser Height button to have it automatically formatted for you.
You can also copy different sections, pages, or websites to use as a foundation for new designs or to create templates. This significantly boosts design efficiency and saves time!
Users can also instantly publish a live version of the site they have created at any time. They can batch website changes, and then publish with just one click of the mouse.
If you do get stuck, and aren't sure how to proceed, the tutorials will prompt you and walk you through it. If you prefer to get help from a live person, there is customer support readily available to help you.
Without the tutorials, it can be overwhelming and a bit difficult to figure out if you are not a designer.
Optimization and Responsiveness
Brandcast lets you see how your website will appear across all devices, and is automatically responsive.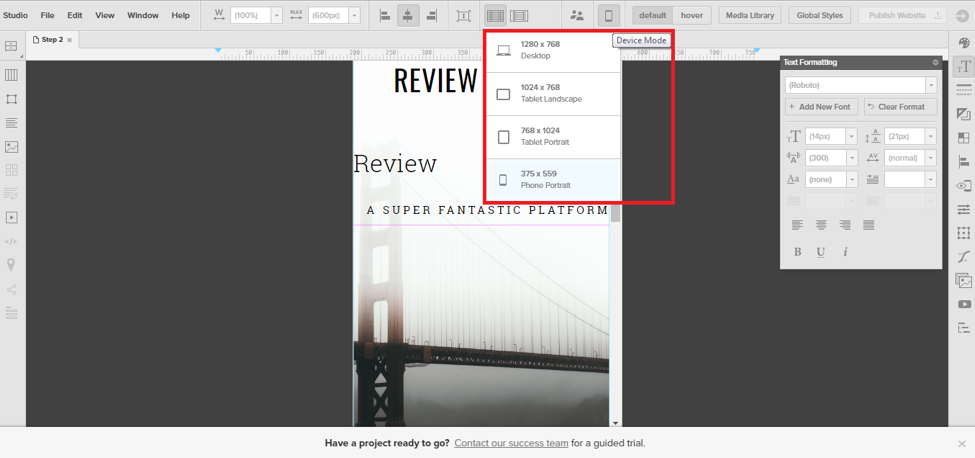 The platform's advanced web infrastructure and accelerated mobile device compatibility allows your sites to load as fast as possible, while still looking fantastic on any device.
This is a big problem with a lot of websites, and Brandcast has found a way to circumvent this issue so designers don't have to worry about coding and optimization.
Features
Brandcast definitely has no shortage of features!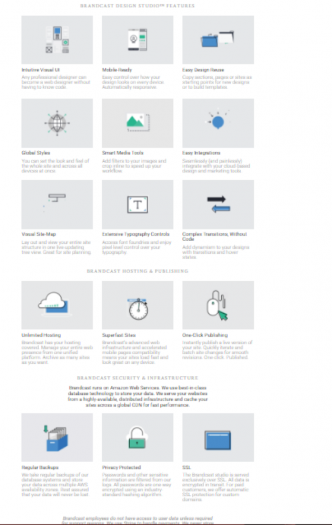 The list of features available for the basic account is comprehensive, and covers every aspect of website design and functionality you could need. If you upgrade your account, you gain access to a whole host of special features that are most definitely worth paying for, including automatic SSL protection for your custom domains.
Even with a basic account, they offer a high level of security that is nothing to scoff at. Brandcast regularly updates their database systems and stores your data across multiple AWS availability zones. With Brandcast, data loss is never an issue you need to worry about.
Pricing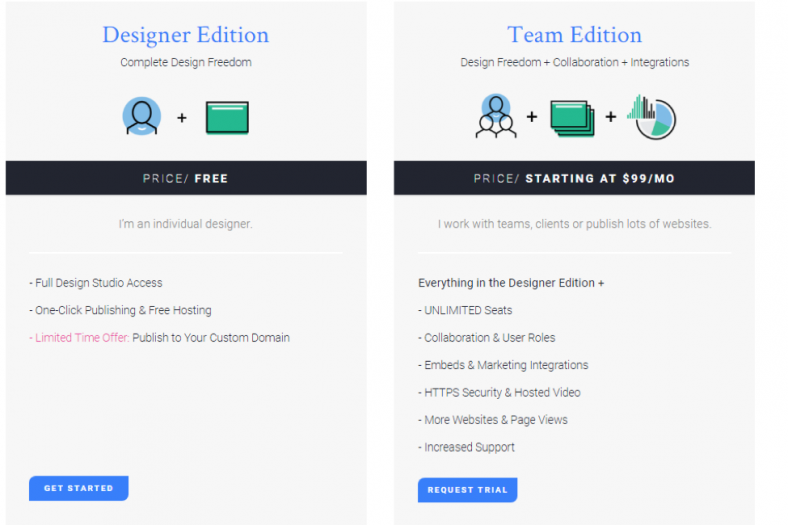 The Designer Edition, which is best if you just have one or two websites to work on and you work independently, is completely free. You have access to the full design studio, as demonstrated in the previous sections. You also get free hosting and that convenient one-click publishing.
If you work with teams, have clients, or need to juggle multiple projects at once, the Team Edition is the way to go. It starts at $99 per month, and has a HUGE list of features that definitely make it worth the investment.
Here's a comparison of the features: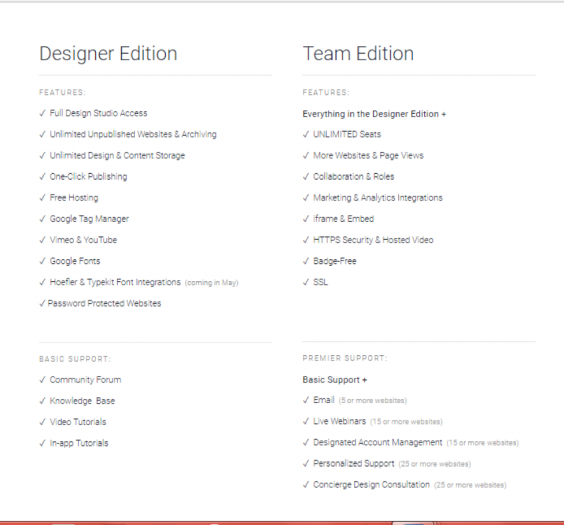 Final Thoughts
Regardless of whether you're new to website design, or have been doing it for years, Brandcast is an easy-to-use, versatile platform that I highly recommend.
Request a FREE TRIAL and check it out for yourself!