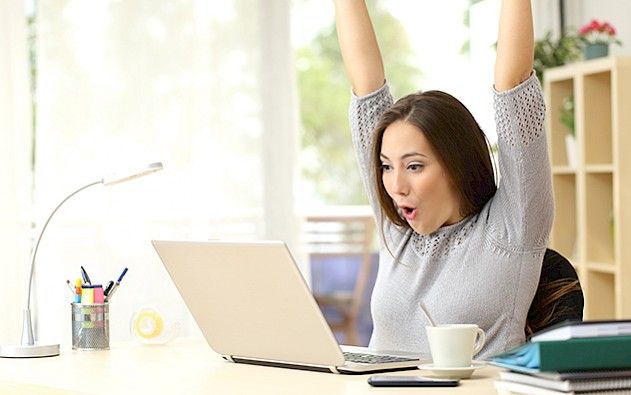 Today's workplaces are being crippled by an avoidable parasite. We've all been overwhelmed by it at times… Desks cluttered with papers, inboxes clogged with unread messages, paralyzing and restricting our productivity. Even with so much technology available, many businesses struggle to reduce email traffic, automate forms, and simplify processes. Thankfully, there's an easy answer: an office intranet. This platform is a fantastic tool for streamlining communications through forms workflow. Not only will this increase productivity, but it will also bring additional business benefits, which we'll look at below.
What Is 'Forms Workflow'?
Firstly, it's important to understand what forms workflow actually is. To break it down, 'workflow' refers to the sequences of activities needed to complete a task; while 'forms' refers to all of the related paperwork and processes. Essentially, forms workflow is all of the standard tasks you go about on any given day at the office and anything that's related to getting them done.
Paper-based Systems: Why They Belong In The Stone Age
Let's look at a common issue that occurs with paper-based systems. Suppose one of your sales team calls in sick and wants to file for a day's sick leave. He can't remember where the right form is kept, and after a few minutes searching through the company's shared folders, he emails one of his colleagues to ask for a form. They send him the appropriate form, he fills it out, and emails it through to his line manager for approval. Come pay day, the sick leave doesn't go through. Your rep calls his line manager looking for answers and finds out the form was lost in an overflowing inbox. When the manager finds his form, turns out it can't be approved because the form was outdated by several years!
Even if the above example is a little over the top, it's clear that relying solely on paper and email is a flawed system. Countless hours are wasted through duplication and distraction, and this is happening across thousands of businesses as we speak. Such wastage extends beyond sick leave requests and includes performance reviews, training, inductions, expense filing, sales orders, and all manner of HR activities. Avoid these inefficiencies, and your organization will gain a distinct advantage.
It's clear that switching your business to automated processes comes with significant advantages. However, what's not so clear is which system to adopt, at least initially. A lot of choices exist, all promising to streamline, automate and enhance your forms workflow. One of the most important questions to keep in mind while evaluating options is whether or not to use a cloud-based solution. Many businesses overlook cloud-based intranets as a viable option when in reality they meet all of the requirements for effective forms workflow and generate several other organizational benefits too. Below we compare two potential workflow management solutions, one software-based and the other cloud intranet.
Software Solution For Forms Workflow
Starting with the positives, the majority of forms workflow software solutions are capable of providing security, and simplicity. Most will allow you to automate requests for leave, sales orders etc., and the subsequent approval process. Features such as exchanging and tracking documents are also standard.
However, your typical forms workflow management software does come with some rather significant disadvantages. Mobile and remote access is generally not available, meaning that your sales people out in the field are handicapped, as well as your executive traveling to a conference, and your IT manager working from home. Not having access to such an important part of your workforce is really not a viable option in today's world with the flexible nature of work. As well as this, any software solutions which do have mobile access typically aren't optimized for small screen sizes. Text can be hard to read and links difficult to click.
As well as this, the target market of forms workflow software is usually large-scale businesses, with a range of complicated needs. For such organizations, such a solution may actually be the answer. However, for smaller-scale businesses, there's no need to pay for expensive features that will go unused, and only serve to complicate the service. Software solutions also require regular updates and management, and struggle to integrate well with other office systems due to their stand-alone nature.
Is Cloud-based Intranet The Answer?
Want all the advantages outlined above, but none of the disadvantages? Then the answer is cloud intranet. This solution offers forms management on a single, integrated platform, with a range of business tools such as news, blogs, corporate calendars, forums, surveys and newsletters.
Customisable business forms are standard with cloud intranets. Often built-in templates will exist, easy to select and modify. You can even create personalized business forms with simple drag and drop features. This vastly transforms your employees' experience of tasks such as applying for sick leave. Imagine how much simpler it would be for one of your sales team to file their sick leave when all he needs to do is log in to the company intranet? No more searching for archaic forms, using up the time of colleagues and waiting on email-swamped managers to approve. Just a few clicks of the mouse and the issue will be sorted at both ends. Now that's refreshing.
Adding to this, the document management systems offered by cloud intranet is truly one of a kind. Both secure and efficient, these systems feature tools such as tagging, full content searching, permissions, indexing, bulk movement of documents, and file sharing. All of this, in an easy-to-use, manageable format.
You're probably sick of losing contact with your field staff and traveling executives. One of the big benefits of cloud intranet is its ability to be accessed remotely—all that's needed is a device with an internet connection. Fully compatible across devices, there's no need to worrying about cloud intranets being mobile optimized. On top of this, intranet security is high, with most offering two-way SSL encrypted connections, combing with layers of security embedded. Company data will be as secure as possible with a cloud intranet
But Wait, There's More (Beyond Just A Cheesy TV Line…)
As well as a great forms workflow system and thorough document management, cloud intranets come with several other additional business tools, which:
Greatly improve communications
Allow information to easily flow throughout your business
Decrease time spent on company information updates
Enable and encourage collaborative work
Productivity and efficiency are enhanced by the many features that come with a cloud intranet. Collaboration with colleagues is easy, even across different time zones and locations; all company events and deadlines are held in an easily visible company calendar; while breaking news, info and celebrations can be shared through the newsfeed. These benefits will guarantee a far greater return on investment than a standard software solution ever can.
If you are looking to improve your forms workflow, then talk to the team at MyHub about how a cloud intranet can assist with this and many other business processes.