After achieving success (in the form of $10 Million in turnover) as a leading grocery delivery service in Ukraine under the Zakaz.ua brand, CartFresh is now looking to take on the US, followed by the rest of Europe.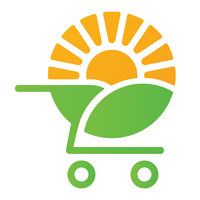 CartFresh has recently began working under Techstars, one of the world's leading startup accelerators. The company is now offering US grocery retailers the opportunity to break further into their local market by reaching their customers online, before delivering to their door.
The white-label delivery solution helps retailers set up a functional website under their own brand, and provides the entire delivery service from end to end, so grocers can focus on producing and selling.
The company is owned and powered by GVMachines, which props up the software behind the idea. Here's a short video explaining the process.
After their impressive start in Ukraine, I can't help but be intrigued by the relatively short CartFresh story. Despite having little interest in the grocery retail market, I'll certainly be keeping an eye on this young company's progress.
To find out more, and to request a demo of CartFresh, check out their website.