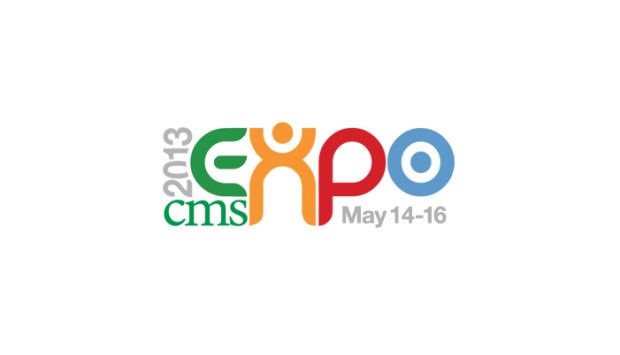 If "CMS" is a part of your life or career, there's a powerful event designed for you — the 2013 CMS Expo. Held near Chicago, Illinois from May 14-16, CMS Expo is the place to discover the latest advances in CMSs, strategies and insight for using CMS, and best practices to advance users in the world of content management.
Who Attends CMS Expo?
CMS Expo welcomes web professionals from all variety of industries and organizations — digital agencies, state and federal governments, educators, and those whose work has anything to do with a CMS. Those who are best served by the conference are online business professionals, creatives, developers, startups, educators, and agencies.
CMS Expo is designed to help everyone, regardless of their level of expertise, grow within their respective industry. Any member of a content team or web agency — admins, sales, developers, creatives — will profit from attending CMS Expo.
What kind of sessions are provided?
The nearly 50 speakers at CMS Expo will offer sessions and workshops on a wide variety of topics. Here's a sample:
Content Marketing & Sales for Maximum ROI
Prepare for the Mobilocalypse!
How to Grow Your CMS Agency
WordPress IS a CMS
Many of the sessions provide information that is accessible for any web professional. Those who want the technical good stuff will profit from sessions like the following:
How to Make Your Own Responsive Joomla Template
Using Drupal in Higher Education:  A Flexible Tool in a Mixed CMS Environment
JavaScript:  Level Up Your Code-Fu!
What sponsors and exhibitors are present?
Although the three-day event is big on information, there's also plenty of opportunity for sponsors to showcase their own value. 2013's sponsors include ARC, OpenText, Acquia, Aluent Group, MailChimp, and Standing Cloud, in addition to dozens of CMS providers. CMS Expo welcomes both open source and proprietary exhibitors, recognizing that users can be best served by one or the other, depending on their unique needs.
CMS Expo is the shot in the arm that many professionals need to reach a new stage of knowledge and capabilities. The networking value, creative innovation, and fresh information provides incredible results for the careers and lives of the hundreds of attendees.
Registration Information
If you are interested in attending CMS Expo, you may visit their site, http://www.cmsexpo.net/, or call 1 (888) 804-9525.