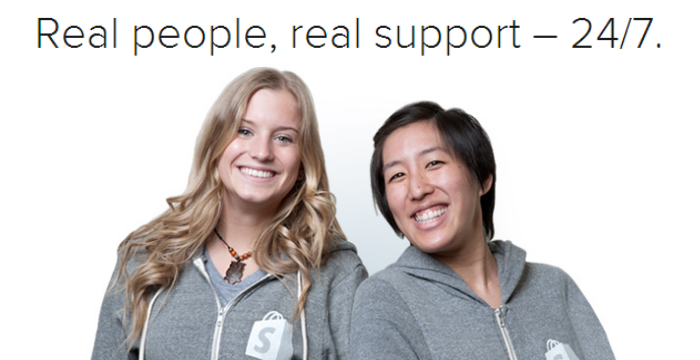 Brandcast, the code-free CMS for the enterprise market, is having a good year.
The San Francisco based startup just got a boost in the form of $13.9M in new funding to help fuel the "code-free movement" in the enterprise sector.
The need for large brands to deploy websites quickly (and without coding knowledge) is only growing, and Brandcast is one of the few platforms that is fulfilling that demand.
Here's a video on how it Brandcast can build a custom site, without code, ready for the market in ten minutes:
As news of the funding got out, I managed to grab an interview with the man at the helm of this new operation; Brandcast's CEO and Chairman, Richard Yanowitch.
Who is Richard Yanowitch?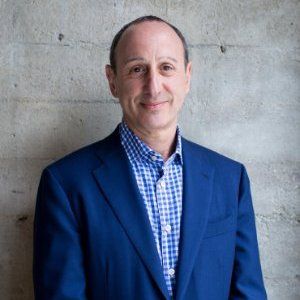 Richard Yanowitch has an exceptional track record transforming early stage companies into category leaders, launching new technology platforms that generate tens-of-thousands of customers, hundreds of millions of dollars in revenue, and result in the creation of multi-billion dollar enterprises.
Richard has served on numerous start-up boards and as Vice Chairman of publicly traded NDS Group (CSCO), with $635 million in sales and 3,400 employees, reporting to Rupert Murdoch, Chairman and CEO, News Corporation.
Among Richard's prior operating roles, he was Executive Vice President & CMO of VeriSign, where he held key operational roles in scaling the company from a startup to $700 million in sales, 2,500 employees and more than 100,000 customers. Richard also served as Vice President of Marketing for Sybase (SAP), as it scaled from early product beta to $900 million in revenue, thousands of employees and enterprise customers. He has an MBA from Harvard Business School and a B.A. in the Honors Program for Classical Studies from Swarthmore College.
An Interview With Richard Yanowitch
KI: Can you tell us a little bit about how Brandcast came about?
RY: We like to say Brandcast is as much of a design company as it is a technology company. The founders' unique blend of SaaS, design and technology backgrounds allowed them to see that nobody was really tackling websites from the marketing perspective.
In 2012 when the company was founded, all enterprise software was quickly moving to the cloud, social and mobile content consumption was exploding like never before while all of the popular website platforms were created before the days of iPhone and Twitter. So, Hayes and Dan (Metzger and Lynch — the company founders, currently Chief Strategy and Chief Technology Officers at Brandcast) got a small team to start working on Brandcast.
Their idea was to create a design-driven website platform:
For non-technical users who don't have to know anything about coding,
Built on the most advanced web technologies,
Simple enough for anyone to use,
Yet powerful enough for huge companies to pull enterprise content management into the cloud.
I've explained it before as "Salesforce for websites," and, by the way, the founders got Marc Benioff (the founder of Salesforce where Hayes used to work), to back their idea from the very start.
I joined Brandcast over 16 months ago and this is what got me so excited: as an ex-CMO, it's earthshaking to introduce a design-driven content marketing platform for non-technical users — built on the most advanced web technologies on the planet. The enthusiasm of Marc Benioff was also pretty contagious — this idea of giving all of the control and ownership to marketers and designers just makes perfect sense.
KI: Are there any features of Brandcast that you feel sets it apart from competitors?
RY: Brandcast is very different in a way that it's a design- and marketing-led and owned platform with capabilities that suit enterprise customers' needs. All fundamental architectural decisions were made in response to the growing SaaS trend and with new web technologies in place, such as HTML5 and React. So, unlike other platforms that were built on the languages used 15 years ago (like PHP), Brandcast is a cloud-based platform with all the benefits of SaaS: automatic updates and quick security fixes, access from any computer, portability and scalability on-demand.
However, what's truly disruptive is the workflow that allows collaboration and completely removes the need for development. We speak to designers and marketers daily, and they say their hands are tied when building websites that are dependent on developers. Yesterday's developer-centric legacy platforms make enterprise websites tedious to design, expensive to deploy, and dependent on developers for execution, and, as we know, nothing kills a good idea faster than an overloaded IT roadmap!
The biggest enterprise platform (Adobe Experience Manager) is powerful, but outdated, expensive and requires a lot of development resources (plus, was built in the times of different demands and technical capabilities). Other aging developer platforms no longer meet the business requirements or cannot offer the needed customization and other functionality that enterprises with high-visibility websites and millions of visitors need.
Brandcast solves these problems allowing creative teams to fulfill pressing marketing commitments in record time counting only on their own resources. We regularly hear from our clients that they find the speed, scale and control they get with Brandcast, groundbreaking.
KI: Marketing automation systems are the next big thing, but Brandcast comes with its own marketing features. Can you tell us a little bit more about them?
RY: Marketing automation systems have been around for many years now, and they are instrumental in helping marketers guide their customers to purchase. However, for marketing automation systems to be successful they need a steady stream of fresh content to bring back the potential customer to learn more. We make it easier and faster for marketers and designers to launch their marketing campaigns, landing pages, microsites, and keep their content uber fresh.
Second, we are in a really unique position with Brandcast as we are architecting a next generation platform from the ground-up for today's business demands. We offer complimentary integrations with the most popular marketing tools like Salesforce, Marketo, Google Analytics, Optimizely, top social media platforms, SEO features and other tools; and continue to expand these marketing features based on the specific needs of creative teams and the latest trends. We also make sure that marketers and designers can set everything up on their own in minutes and without code, whether linking cloud apps, using SEO tools or setting up access permissions. Together Brandcast and marketing automation systems drive engagement across the entire marketing lifecycle.
KI: Your website talks about speeding up the creation cycle by removing the development stage totally. How exactly does Brandcast do that?
RY: When working on a website, marketing and design teams collaborate live on the Brandcast platform as if, for example, they'd be working on a Google Doc together. Marketing teams get to add their content directly and keep all of the information fresh by managing websites all on their own. Designers execute on their exact vision without going to developers each time for implementation. Deploy what you design — a radical idea! Thus, the whole layer of design translation into technology gets eliminated, and a project can get done weeks faster and for thousands of dollars less (development budget often makes up to 50% of the total project cost). Everyone instantly sees all of the changes and publishing the final version is a click away.
In fact, an initial design of the actual website that will go up later can be created in a matter of minutes, and completed within hours or days rather than weeks and months. The more sites you make, the more benefits you see with the economies of scale, reusable assets, and the radically reduced time you spend on deploying a website.
KI: Why is the "code-free movement" so relevant in 2016? Isn't coding becoming a broadly held skill?
RY: The reality is — creative people like marketers and designers are a different breed. Yes, some of them are certainly curious about coding or can learn how to code (if required). However, most likely, they would much rather spend their time on visualizing ideas and telling stories they'd like to share with their customers. And it's imperative to do it in their natural workflow which doesn't involve coding at all. A lot of things have been consumerized in the enterprise, but this area remains one of the last very stubborn ones still driven by yesterday's developer-centric platforms.
Dependency on developers to execute on creative projects always adds time and complexity, and customers we work with clearly see an opportunity to do something that's never been done before when they get their hands on the Brandcast platform. We know we are on the right track when we see marketers and designers constantly inventing new use cases of their own for the platform and getting really creative with the content, which a code-free platform enables them to do.
KI: How will the recently acquired funding help Brandcast to further this movement?
RY: It's really all about scale for us. We have already landed dozens of customers including global brands like Lowe's, Colliers and New York Fashion Week — these customers have high-visibility websites with millions of page views, and we've figured out how to scale the technology to meet their requirements.
We can't wait to share Brandcast with more customers and help them be successful throughout the whole marketing cycle, and for that we need to continue to build our world-class engineering, design, and customer-facing functions. We said in our recent funding announcement that we see code-free and cloud-based Brandcast becoming a new standard for creative teams in the enterprise.