While many will argue that the developer should come first in any project, it's also important to recognize the importance of the content strategist.
Contentful, despite being an API-first CMS to appeal to developers, is also just as approachable for content strategists.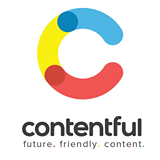 So far during this featured week, we've explored the general features of Contentful, looked at its response to emerging trends, and spoken with their CMO, Chris Schagen. Now it's time to explore Contentful through the eyes of a content strategist.
Easier to COPE
Is your brand COPEing?
COPE (Create Once, Publish Everywhere), is now undoubtedly the best way to publish and push content. However, not every CMS is equipped for the job.
Here are some of the benefits of COPE, paired with how Contentful makes the most of those benefits.
Implies presentation-free content: Contentful enforces presentation-free content by default, allowing only plain text or markdown markup.

Implies portable content creation: This means there's no "click here" content, which usually detracts from the user experiences within certain channels, like print. Contentful has tons of field types and customizations, so that a certain quality standard can be assured.

Implies content modularity: Contentful has entry structure, and entries can reference and link to other entries. Entries themselves are a collection of customizable fields, so it's modular content galore.

Implies being able to deliver to any channel, not just publish websites: This is encompassed entirely by Contentful API-first architecture. Device- and channel-specific API keys can be created to granularly manage API consumers, and even ensure content licensing.
Streamlined Content Strategy
Content strategists relish putting content guidelines right into the admin panel. It greatly helps authors build good habits and confidence, empowering them to maintain even complex projects without feeling overwhelmed. Thankfully, Contentful has a customizable entry editor, where help text and validation error messages can be customized for each field.
Furthermore, content strategists love to establish template structure thinking, so as to create order and structure in the content repository. To cater to this need, Contentful has a content type editor that allows for creating as many content template as you like, and later on update those template.
Finally, an average content strategist likes to preach about adding metadata aplenty to cover potential future uses. With Contentful, any amount of metadata fields can be added with ease.
A Product That Really Gets It
Your typical content strategist will ask a lot of questions from a CMS in today's world, and Contentful has a lot of answers.
Karen McGrane, a content strategy expert, and advisor to Contentful, made the following noteworthy quote:
"The number one question I get asked is 'What CMS do you recommend to support true multi-device publishing?' I'm thrilled to recommend Contentful as a product that really gets it."
To find out more about Contentful, visit their website.