Craft has announced the latest version of their core product, as well as a brand new product in the form of CraftCommerce.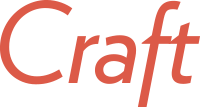 In 2014, Craft was selected as the Critic'c Choice Winner for Best PHP CMS for Small to Midsize Businesses.
Craft CMS 2.5 is the update that brings about 280 new features and additions to their platform. CraftCommerce 1.0, on the other hand, is something totally new. It' a first-party eCommerce solution that fits snugly into of Craft's core product.
Let's take a closer look at both.
Craft CMS 2.5: What's New?
Well, to begin with, Craft has released a smart introductory video:
Most noticeably, there's a brand new and customizable dashboard where users can manage widgets.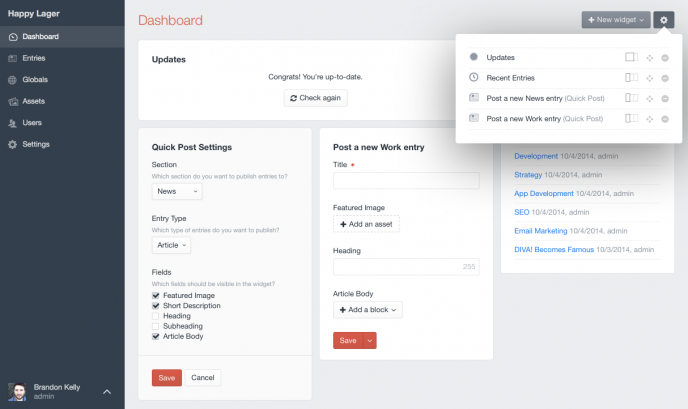 That level of customization stretches elsewhere, too. Admins can now reorder the sidebar sources for element indexes, customize the source headings, and even customize which table columns should be visible.
Furthermore, new elements can now be created right from element selector modals, which should drastically speed up content creation workflows when the content needs to relate to other content that may not exist yet.
Craft 2.5 brings about hundreds more new features, and you can read about them here.
Introducing CraftCommerce
The eagerly anticipated eCommerce platform for Craft CMS is finally here.
CraftCommerce is the vendor's first foray into the world of eCommerce. The product was in private beta for some time, tested by around 200 participants.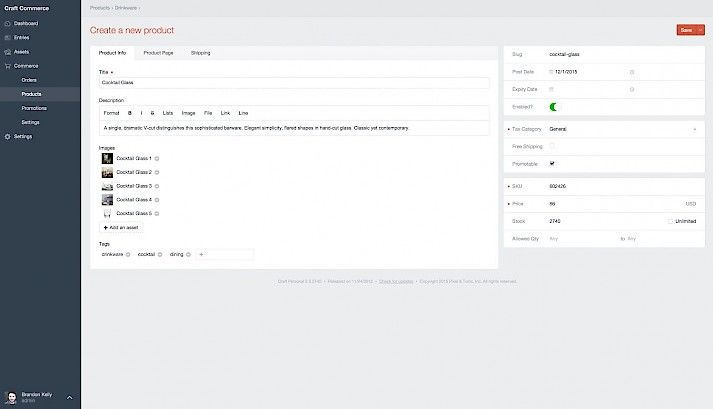 Features include; Live Preview, custom fields everywhere, Twig templating, mobile support, inline product creation, one-click updating, order processing workflows, and more.
CraftCommerce will set users back $999 per site, although its also free to download, upload and play around with (until you want to start accepting payments, anyway).
To learn more about CraftCommerce, check out the dedicated website.
Also, be sure to explore more of Craft via our CMS Directory.