You have been thinking about launching a website for your business for ages. But you do not know where to start.
You have been scheduling meetings with programmers and web designers for quite some time already. But somehow they still can not grasp the concept of your website.
You would like to have a full control over your website once it is online. But coding, programming, and web development lie far beyond your area of expertise.
But, but, but – what an annoying word, isn't it? Have you recognized yourself in any of these sad situations? Then we have great news for you! All the situations mentioned have an excellent solution called Evolution Universal Business Website Theme. Let's examine this multipurpose template from MotoCMS.
With Evolution, Creating Your Website Turns Into a Game
Is there any chance you played with constructors as a child? Remember those interlocking plastic bricks you put together to built pyramids and such? If yes, then congratulations – now you understand the basic principle of Evolution. Simply by moving around the ready-made blocks, you can create the layout for any web page you want in a few seconds. This is achieved thanks to the build-in page editor that MotoCMS is so proud of. No coding skills whatsoever. No tedious hours trying to figure out how to change that one button you do not like. Seems too good to be true, doesn't it?
Evolution contains one more fascinating feature that can interest both doctors and designers. Do you belong to one of these groups of professionals? Then you will definitely find two child themes of Evolution extremely helpful. These child themes are developed to completely minimize the time you need for the successful completion of your first website. The child page for medical establishments looks positive and refreshing. It helps your clients relax while filling in the contact form, subscribing to your newsletter, or reading about the services you provide.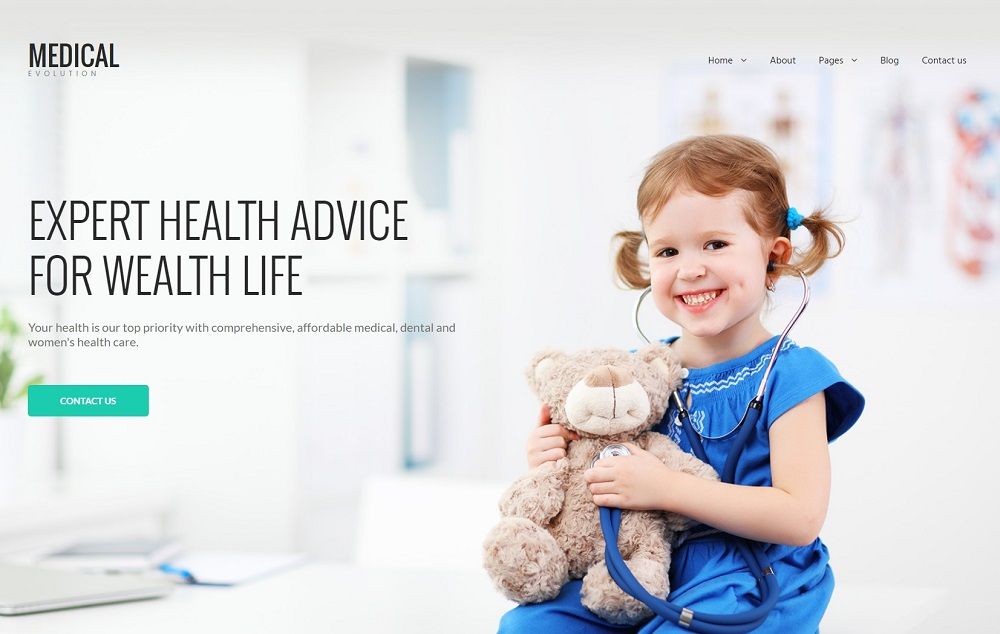 The child page for designers boasts clear layout and user-friendly navigation. Its primary aim is to focus all the attention of your visitors on the visual representation of your completed projects. So, take the page you need and create a website just by moving blocks around. Why not becoming a programmer for one day to create the website you need (or have always wanted)?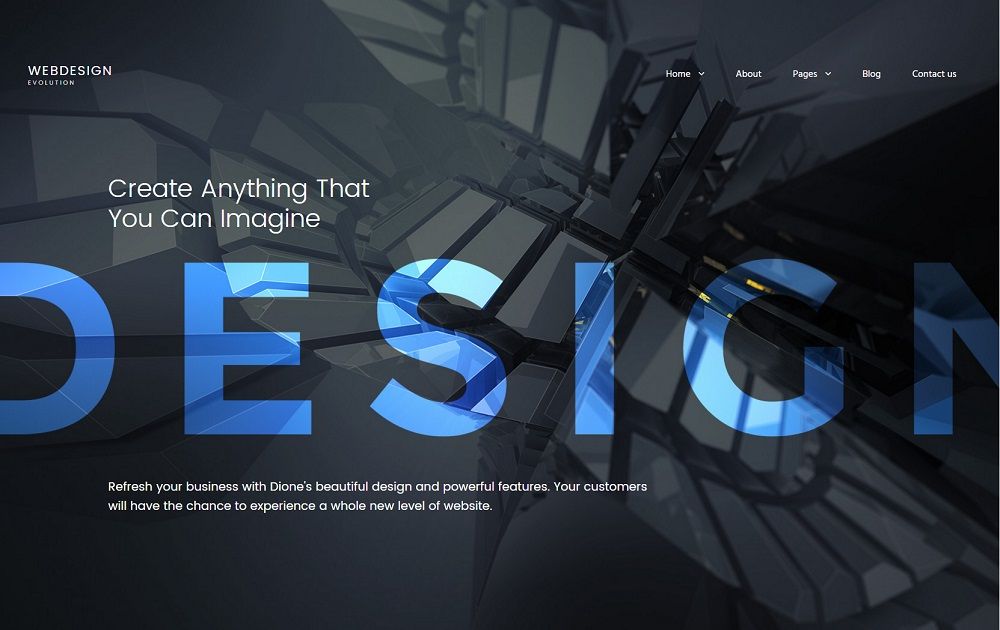 Another important feature that makes Evolution one of a kind is its 16 ready-to-use pages. This set of pages is developed to facilitate the process of creating your website to its full extent. All the pages you would need to create a multi-page website are right there at hand. "Home", "Contact us", "Services" etc. – your job is just to pick the pages that fit your business project and put them together. Yes, this easy. Just like playing a game.
Evolution Guarantees : Your Website Looks Professional
Now you know how to build a website in a blink of an eye. But this may bring up one crucial question, namely – will this website look professional? And here is another great piece of news. Evolution is developed by the top professionals in the programming world. Thus it boasts amazing functionality and outstanding design. No one will ever tell a difference between your website and an expensive website done by a dozen of programmers.
For starters, Evolution is 100% responsive. Why is responsivity this important? Well, visitors of your website may use different devices to view the content you offer. And all the visitors expect to enjoy the full functionality of your website. Thanks to the 100% responsivity of Evolution, your website looks the way it should on any existing device.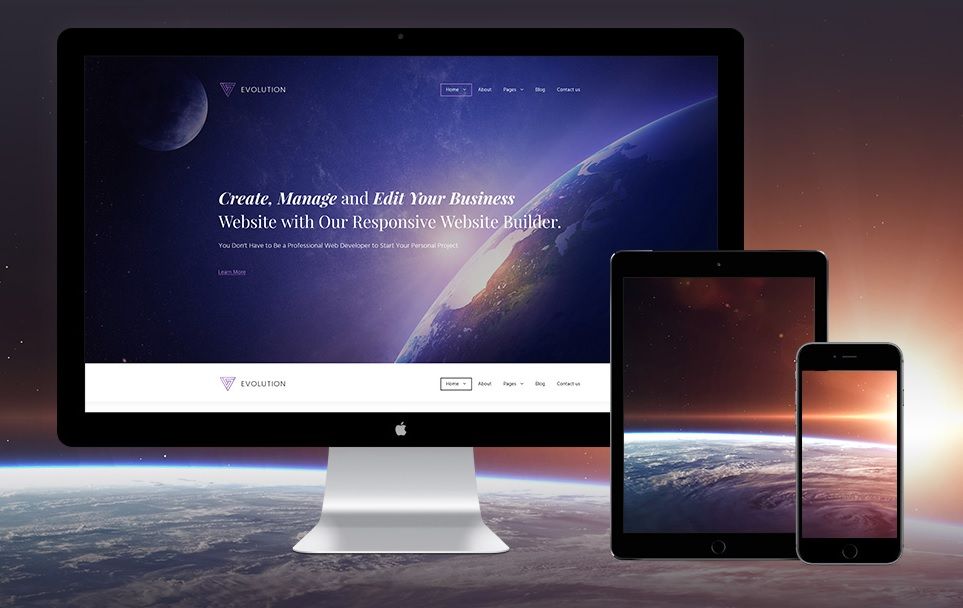 SEO-integration is another professional feature of Evolution. When you opt for Evolution, you choose a full range of instruments to make your content SEO-friendly. And SEO-friendly content, as we all know, leads to high rankings on Google. And the rankings correlate with the size of your client base. With Evolution, enlarging your clientele does not seem as hard as it used to be, does it?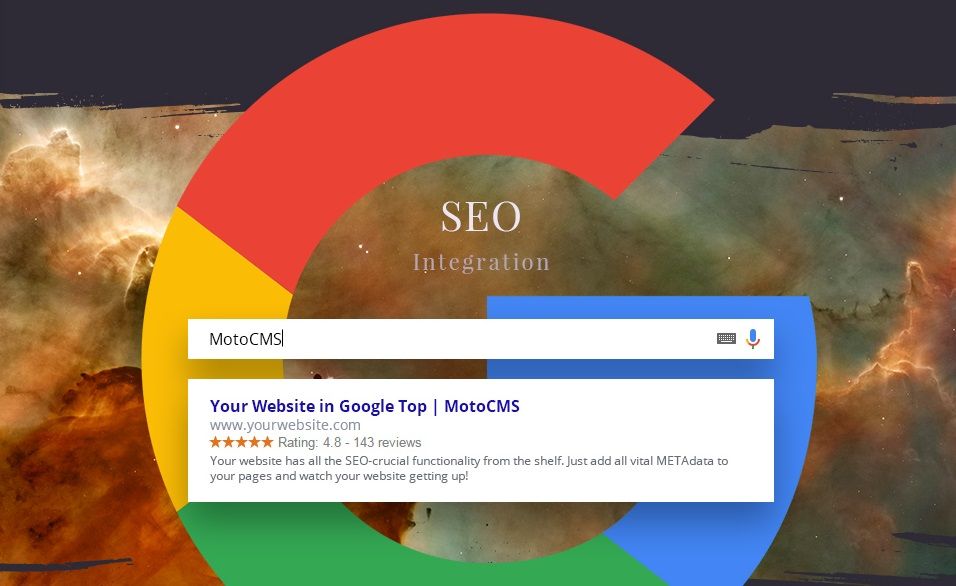 Evolution also allows you to start a blog. It can be of special importance for businesses that are relatively young. But businesses that want to attract clientele as fast as possible can also use blogs intensively. Blog functionality gives you a chance to publish original content on a regular basis. And as you probably already know, this is one of the most effective ways to improve your SEO ranking.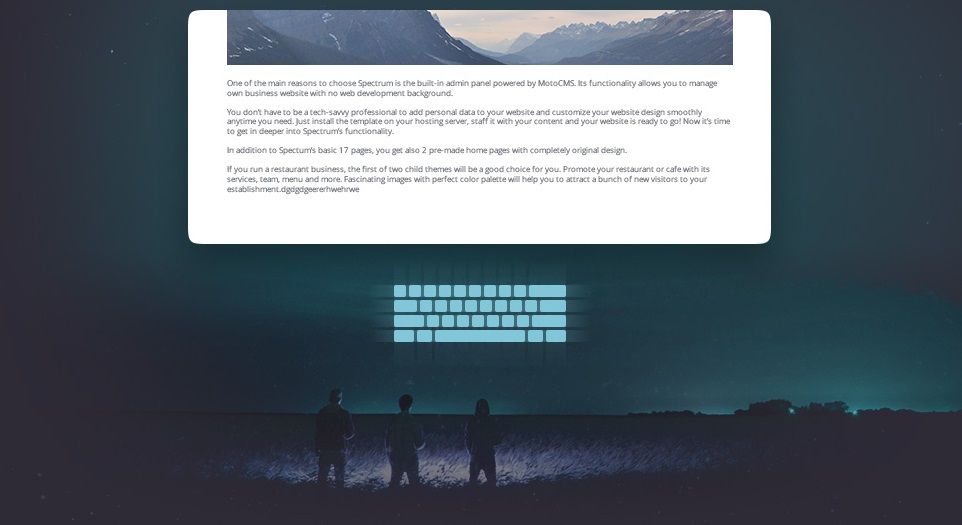 With Evolution, You Have Full Control Over Your Website
Let's imagine that your website is ready and successfully running online. Would you like to have full access to its functionality any time you want? Wouldn't it be nice to update certain information when you feel like it, e.g. services list?
With Evolution, you can enjoy the full control of what is happening to your business website. It is up to you to decide when your online business needs a slight rebranding or an intensive marketing campaign. Only you decide when to add certain content blocks to your online project. For example, this can be a description of a remarkable event, like opening a branch office, to your "About us" page. To cut the long story short, with Evolution you need no outsourcing to adjust your web project to your current needs.
And in case you have a question or two about Evolution, you can always rely on the 24/7 MotoCMS Technical Support Team. This team consists of top consultants. They all would be more than happy to offer an optimum solution to your issue in the twinkling of an eye.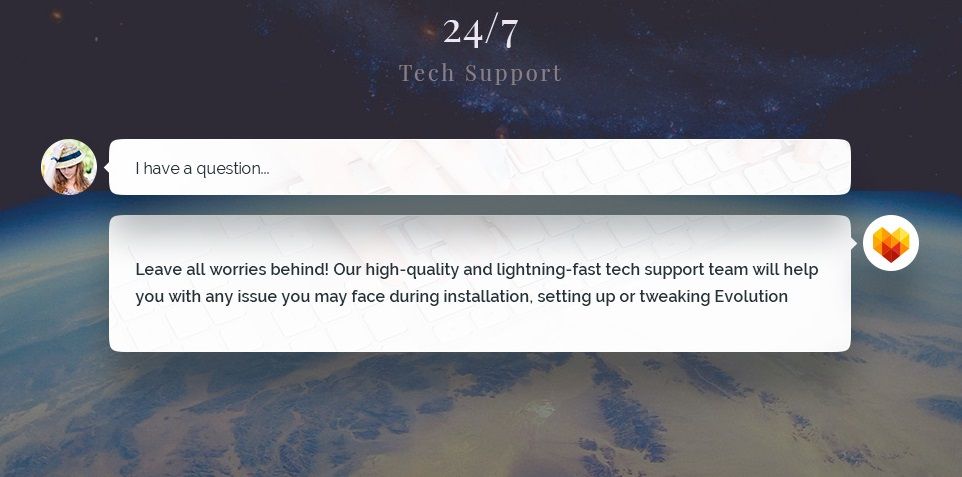 So, enjoy the carte blanche that MotoCMS gives you with Evolution!
To help you with launching of your online business even more, MotoCMS prepared a special gift for the readers of this article – an exclusive 30% OFF promo code: cmscritic30. Use it on the checkout to get your Evolution with a personal discount just right now.