CrownPeak, the Digital Experience and Digital Quality Management platform, has unveiled enhancements for Search G2, its enterprise-grade indexing and query platform, called 'Realtime Indexing.'
At the same time, CrownPeak also named Dave Gully as COO and Javier Muniz as EVP of Engineering.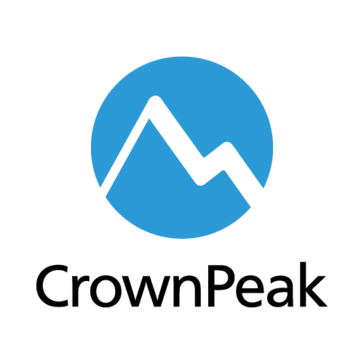 CrownPeak is a Digital Experience Management platform that's designed to help enterprise-grade companies successfully manage hundreds of digital experiences across multiple touch-points.
Their re-launch was announced earlier in 2016, when they merged with ActiveStandards. There's no concrete date as of yet, nor do we know precisely what that re-launch will bring – but it's coming.
An Update to CrownPeak's Search G2 Feature
CrownPeak's Search G2 platform, released in 2015, is a highly-scalable, high-performance, enterprise-grade indexing and query platform, that enables rapid searching, sorting & filtering of data across all customer touch-points.
Realtime Indexing enables content managed within the CrownPeak CMS to be delivered immediately to the search platform, upon publication. Further, Realtime Indexing allows time-critical publication of content, easy use of geospatial searching capabilities, as well as searching across protected content that, for security purposes, cannot be deployed to live website.
Lightmaker, a key CrownPeak partner, was a beta participate of the search new feature.
Together, CrownPeak and Lightmaker worked with one of the world's largest investment management firms as well as one of the most prominent energy companies to expedite the publication of content from the cloud-first and purpose built CMS for multi-purpose deployment – a process that is nearly impossible when relying on search crawling to index content.
In the client's respective industry, the Realtime Indexing enhancement makes time-sensitive information such as press releases, share prices and critical public service announcements like the location of distribution centers and secured areas in the event of natural disasters to be disseminated quickly and accurately to customers.
Further, through use of the only cloud-first DXM platform that features built-in DQM, CrownPeak creates super-fast, multi-site, enterprise deployments that create exceptional, high-quality customer experience moments, across all digital touchpoints.
"Seamless"
Following the beta testing, Lightmaker's CCO Ben Philyaw was full of praise for CrownPeak's newest feature:
"With CrownPeak's Realtime Indexing, we are able to adapt to our customer's demanding and critically time-sensitive content publication needs.

The Realtime Indexing enhancement, coupled with CrownPeak's easy-to-use CMS platform, provides a seamless content creation, approval and publication process for our customers. This is a unique industry development and we look forward to continuing to partner with CrownPeak to provide our clients with quality and reliable results."
For more information on the re-launch, the search G2 platform, and the new executive additions, visit the CrownPeak website.