CubeCart has announced that all previous, current and future versions of its software will be under GPL 3.0 licence. Put simply, CubeCart is now open source.
Plus, the popular eCommerce platform has released its first beta for CubeCart version 6, along with a brand new Extensions Marketplace. It's fair to say that the CubeCart team has been hard at work over the last few weeks and months.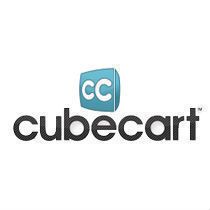 Going Open Source
Now that CubeCart is fully open source, developers can start to really get their hands dirty with some CubeCart coding, building extensions and designig templates. The move should guarantee a much brighter future for CubeCart as far as flexibility and extendability is concerned.
Developers wishing to sell or distribute their CubeCart extensions and templates can do so via the Sellers log in page for the Extensions Marketplace. 
CubeCart's open source future does come with a price though, for technical support anyway. Enterprise Support is what's being offered, and it starts from £21 per month, which is roughly  $32.
CubeCart 6: The Details
CubeCart have called version 6 of their product, "a whole new philosophy for online commerce."
Of course, CubeCart 6 is still in its early stages, but let's take a look at what's on offer anyway.
Strictly no bloatware. CubeCart v6 ships with no extensions with the aim to make it as lightweight and as optimized as possible. Extensions can be easily installed, upgraded or downgraded by copying and pasting a "token" generated from the extensions marketplace.
Extensions such as payment gateways, shipping rate calculators, skins etc now have individual version releases which means updates can get to you faster than having to wait and upgrade your store entirely.
CubeCart v6 ships with one (intentionally basic looking) responsive theme powered by the brilliant Foundation Framework. Users are encouraged to customise it themselves or to grab an off the shelf skin from the marketplace.
Performance enhancements like improved caching is enabled by default and the homepage should have just three lightweight MySQL queries after the cache is built.
Tweaks have been made to existing features such as dynamic product options on the manual order builder and improvements to the product import tool.
All templates & extensions for v5 are forward compatible with CubeCart version 6.
To find out more about CubeCart's recent announcements, check out theri official announcement, made via their community forum.