CubeCart has announced that their latest version is now ready for live environments, following a beta testing period.
According to the CubeCart team, CubeCart V6 is part of, "a whole new philosophy for online commerce."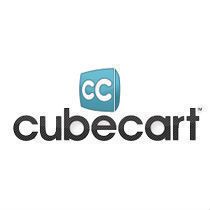 Previously, I covered the news of CubeCart v6 Beta going live, which brought along with it an extensions marketplace, as well as news that CubeCart is now totally open source.
Key Points:
CubeCart v6 is Open Source and 100% Free.
You can upgrade from v3, v4 & v5 to v6.
No bloatware: CubeCart v6 ships with no additional extensions, and only one minimal, responsive theme.
Extensions such as payment gateways, shipping rate calculators, skins etc now have individual version releases which means updates can get to you faster than having to wait and upgrade your store entirely.
Technical support plans are available for experienced web masters and those with little or no technical expertise at all.
Developers can submit their extensions into the CubeCart Extensions Marketplace.
CubeCart v6 is ported from v5 which means existing v5 skins and extensions are forward compatible. 
It's always good news when open source is being embraced, although the expansion of CubeCart's extension marketplace is also well worth noting. Those are two highly approriate enhancements taken on by CubeCart in my opinion.
To find out more about CubeCart v6, check out my previous coverage, as well as their official blog announcement.